Leonard's Story: Shattered Shoulder Struck by Vehicle Didn't Sideline Cyclist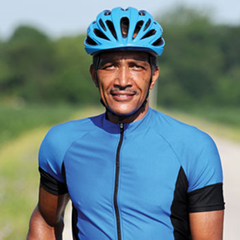 Leonard Kirby has always lived an active lifestyle. The 55-year-old retired Marine from Huber Heights loves to cycle and rollerblade.
"The feeling I get when I work out or exercise - it's therapeutic," explains Leonard. "It's my moment to decompress."
The hobbies he cherished came to a screeching halt on a summer day when Leonard was struck by a vehicle while riding his bicycle near Downtown Dayton.
"I had a goose egg on my head, my cycling suit was shredded, and blood was dripping everywhere," remembers Leonard. "I ended up going to the hospital where they said I had a shattered left shoulder."
It was recommended that Leonard pursue shoulder replacement surgery, but he was reluctant at first. Instead, he opted to wear a sling for eight weeks to see if his shoulder would heal.
"After those weeks had passed, I still was worried about going through with the shoulder replacement surgery," says Leonard. "I did not want anyone cutting near my Marine Corps tattoo on my chest and shoulder."
The tattoo features the Marine Corps eagle, globe, and anchor logo – a symbol representing the sacrifices Leonard's Marine brothers and sisters have made while fighting for their country.
Suffering through the pain, Leonard was referred to a specialist at Premier Orthopedics at Miami Valley Hospital South in Centerville.
"When I went to Premier Health, I found an orthopedic surgeon I trusted," explains Leonard. "I told the doctor that if he cannot do the surgery without cutting the tattoo then there will be no surgery and I'll just live with one shoulder."
After consulting with Michael A. Herbenick, MD, a board-certified orthopedic surgeon at Premier Orthopedics, Leonard was assured his tattoo would be safe and his shoulder would be replaced.
"Leonard came in with a glenoid fracture," says Dr. Herbenick. "He made it clear that his tattoo was sacred. We took every measure possible to make sure we could avoid it."
After his surgery, Leonard's tattoo was untouched and his shattered shoulder replaced.
"The surgery was probably the easiest part of recovery," says Leonard. "That was just the beginning. The most difficult thing I was facing was the information that my arm would have a limited range of motion and having to go through physical therapy."
Leonard was faced with several months of physical therapy, eventually getting full range of motion back in his left arm and shoulder.
"I don't do well with you-won't-be-able-to type topics," explains Leonard. "So, the recovery for me was extremely painful, but with determination and a team of excellent doctors and therapists, you cannot tell that there's a replaced shoulder there."
"Leonard is a special guy," says Dr. Herbenick. "He is a great example that perseverance helps receive really good results. He experienced a horrible trauma and he's been so incredibly diligent in his rehab process. You hope all your patients work as hard as Leonard."
Now, Leonard is back to enjoying the activities he loves.
"With the help of Premier Orthopedics, I've been able to go back to my regular lifestyle," says Leonard. "I'm able to use this arm to split wood with an axe, do pull-ups, and do push-ups. Without their help, I don't believe I would be where I'm at today."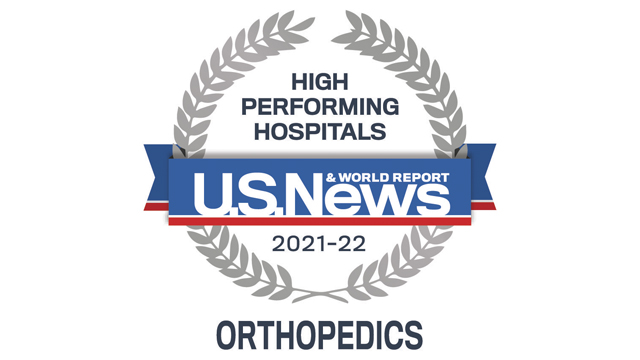 U.S. News & World Report
U.S. News & World Report has recognized Miami Valley Hospital as high-performing in Orthopedics.
Learn more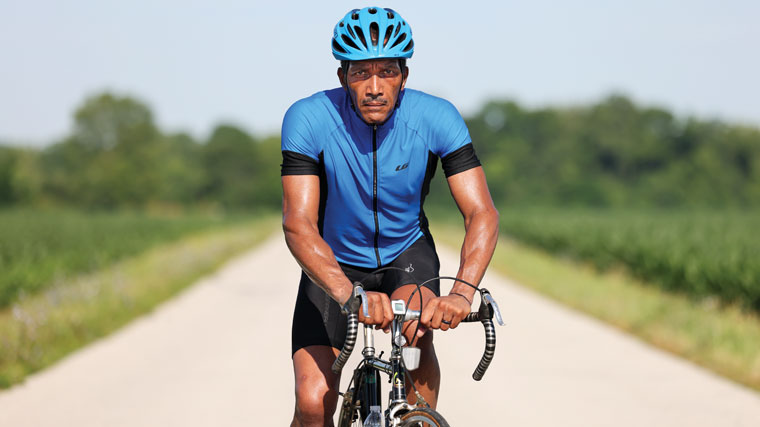 Move Like You Used To
Move like you used to with the region's leading orthopedics.
Watch Now