Jackie's Story: Knee Replacement Improves Quality of Life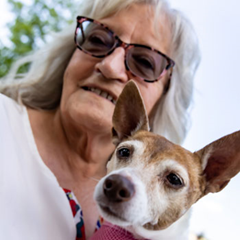 Jackie Poeppelman enjoyed the little things in life. The 68-year-old loved taking her Jack Russell Terrier, Peanut, for walks around the local park.
The long walks became shorter and shorter, however, as Jackie began to struggle with arthritis in her knees.
"I hadn't taken my dog on a long walk in years because I couldn't walk very far," explains Jackie. "I really love to walk. It was kind of disappointing that I couldn't do that anymore."
After struggling with the pain in her knees for nearly a decade, Jackie went to her rheumatologist.
"I remember getting the X-ray and the doctor looked at me and said, 'Jackie, your knees are just about as bad as they can get. You're not going to be able to keep going,'" says Jackie.
Jackie was referred to Premier Orthopedics in August 2020 where she met James J. Klosterman, MD, an orthopedic surgeon.
"Jackie's quality of life was disturbed by her knee arthritis, and she was wanting to get back to an active lifestyle," says Dr. Klosterman.
After consulting with Dr. Klosterman, Jackie moved forward with a total replacement of her left knee at Miami Valley Hospital North in Englewood.
"Dr. Klosterman looked at me and couldn't believe I was able to walk with the condition my knees were in," remembers Jackie.
Fresh out of the operating room following an hour-long surgery, Jackie was already looking forward to her recovery.
She received physical therapy at her home in the Shelby County village of Anna and was on a walker for a few weeks following her surgery.
"Physical therapy was difficult, but I was determined to get back on my feet," explains Jackie.
After four months, Jackie went back to Dr. Klosterman to get her right knee replaced.
"It was an easy decision," says Jackie. "I could already tell a major difference in my other knee and felt that I needed to go ahead and get the other one done so I could get back to doing things without my legs hurting."
Following her second procedure at the end of 2020, Jackie received physical therapy at the Upper Valley Medical Center physical therapy office in Sidney.
Now, just months later, Jackie is enjoying activities she never thought were possible with her bad knees.
"I'm going to the YMCA in Versailles and doing water aerobics classes every day," says Jackie. "I'm also back to walking my dog at the park."
Jackie says having her knees replaced has helped her regain her freedom and improve her overall quality of life.
"I feel like in this short period of time my knees have improved at least 95 percent," explains Jackie. "It's only been a few months, and I'm still trying to strengthen my legs, but it has helped me tremendously in getting back to the things I love."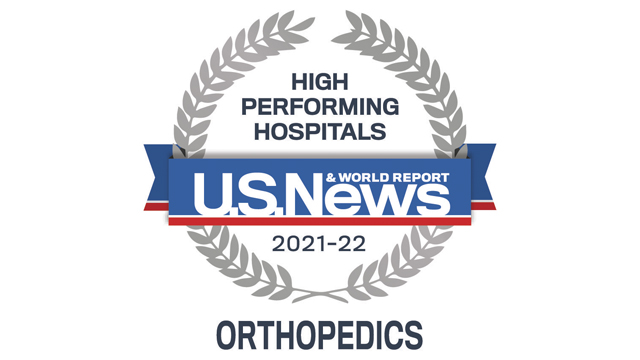 U.S. News & World Report
U.S. News & World Report has recognized Miami Valley Hospital as high-performing in Orthopedics.
Learn more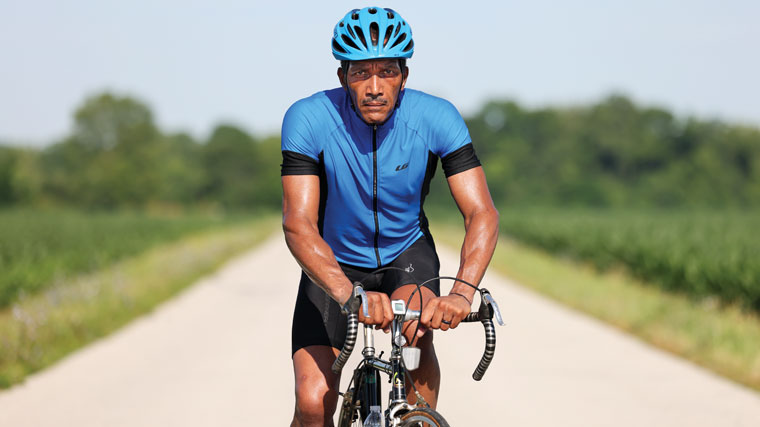 Move Like You Used To
Move like you used to with the region's leading orthopedics.
Watch Now