Zachary Townsend, DO, joins Beavercreek Family Medicine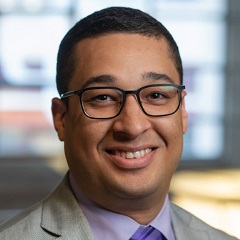 DAYTON, Ohio (November 11, 2019) – Zachary Townsend, DO, is joining Beavercreek Family Medicine, a Premier Physician Network practice. Dr. Townsend received his medical degree from Ohio University Heritage College of Osteopathic Medicine, and completed a family residency program at Firelands Regional Medical Center. Dr. Townsend joins Meghan Brewster, MD, Warren Ljungren, MD, Ronald Pohlman, MD, Isaac Cade, CNP, Kathleen Fischer, PA-C, Lindsey Hammett, PA-C, and Kelli Huesman, PA-C.
Beavercreek Family Medicine is located at 111 Harbert Dr., in Beavercreek. The practice is accepting new patients. Appointments can be scheduled online at PremierHealth.com/MakeAnAppointment or by calling (937) 208-7575(937) 208-7575.