Jeffrey James, DO, joins Premier Orthopedics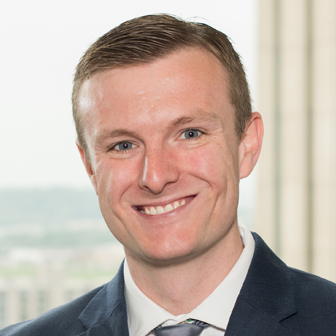 DAYTON, Ohio (July 25, 2016) – Jeffrey James, DO, has joined Premier Orthopedics as a sport medicine physician.
Dr. James received his medical degree from Ohio University College of Osteopathic Medicine. He completed his residency at TriHealth Bethesda Family Medicine and a fellowship in sports medicine from TriHealth Bethesda Primary Care Sports Medicine. Dr. James has a special interest in the use of musculoskeletal ultrasound for the diagnosis and treatment of orthopedic and sports related injuries.
Premier Orthopedics brings a diverse group of specialties into one practice while serving a variety of communities through its multiple locations as far north as Troy and as far south as Middletown. Premier Orthopedics specialists offer diagnosis, treatment and care for elbow, foot, hand, hip, knee, shoulder and athletic injuries. Patients benefit from a collaborative approach, advanced technology and ease of referrals. Dr. James has joined their Centerville office and is accepting new patients. To reach the office call (937) 312-1661.