Esteban Cheng-Ching, MD, joins The Clinical Neuroscience Institute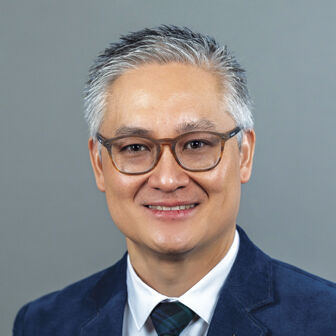 DAYTON, Ohio (September 12, 2014) – Esteban Cheng-Ching, MD, has joined the Clinical Neuroscience Institute (CNSI). Dr. Cheng-Ching received his medical degree from the University of Costa Rica School of Medicine. He completed his internal medicine residency at Jacobi Medical Center in New York, and his neurology residency at Cleveland Clinic. He is fellowship trained in vascular neurology and endovascular surgical neuroradiology and is board certified in psychiatry and neurology. Dr. Cheng-Ching will join the CNSI team as a specialist in neurointervention and stroke.
CNSI is a comprehensive, multidisciplinary neuroscience program that provides total neurological care for patients and families in Southwest Ohio. Dr. Cheng-Ching sees patients at CNSI's Miami Valley Hospital location –30 E. Apple St., Suite 5254 in Dayton. CNSI offers diagnosis, treatment and care of conditions that affect one's nervous system. These conditions include Alzheimer's, dementia, epilepsy, multiple sclerosis, Parkinson's and stroke. The Clinical Neuroscience Institute is part of Premier Health Specialists. To schedule an appointment, call (937) 208-4200.