Current Residents
Zach Sahadak, PharmD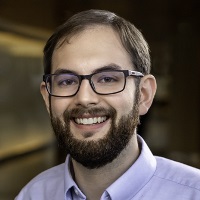 [email protected]
Hometown: Lynchburg, Virginia
College of Pharmacy: Cedarville University
Professional Interests: Critical Care, Emergency Medicine, Internal Medicine
Why this Program: Through experiential learning experiences at Miami Valley Hospital, I was exposed to pharmacy staff that worked at a very high level and pushed me to do so, as well. I am thankful to have access to a hospital of this size with many opportunities to grow as a clinical pharmacist right in the Dayton area.
Post-Residency Plans: After completion of the PGY-1 residency, I plan to work in hospital pharmacy and pursue a clinical role, become board certified in pharmacotherapy, and precept students.
Hobbies: Playing guitar and bass, leading in my church's youth group, playing ultimate frisbee, and going to the movies
Mary Tremaine, PharmD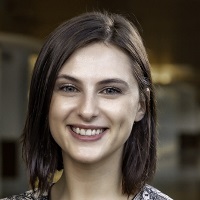 [email protected]
Hometown: Fort Wayne, Indiana
College of Pharmacy: Purdue University
Professional Interests: Infectious Diseases, Critical Care, Internal Medicine
Why this program: I was first inclined to Miami Valley Hospital due to the diverse experiences offered at a 1,000 bed Level I Trauma Center. This program offers vast acute care rotation experiences to push me outside of my comfort zone and further develop me into the best pharmacist I can be. Miami Valley Hospital is the largest hospital in the area, yet the pharmacy staff are intentional in making residents feel welcomed and incorporated into their community. This welcoming atmosphere gave me reassurance that I would be supported in my residency experience. Following residency, I plan to become board certified and work as a clinical pharmacist in the acute care setting.
Hobbies: In my free time I enjoy being outdoors, listening to music, working out, and spending time with my family and friends.