Pharmacy Residency Program
Post Graduate Year One (PGY1)
The Miami Valley Hospital PGY1 Pharmacy Residency Program offers pharmacy residents a great opportunity to practice at a comprehensive teaching hospital. The pharmacy residency program started in 2016. The program builds on Doctor of Pharmacy education and outcomes to contribute to the development of clinical pharmacists responsible for medication-related care of patients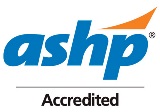 with a wide range of conditions, eligible for board certification, and eligible for postgraduate year two (PGY2) pharmacy residency training. The PGY1 Pharmacy Residency conducted by Miami Valley Hospital, Dayton, OH is accredited by ASHP.
Miami Valley Hospital is a member of Premier Health, which is dedicated to improving the health of the communities it serves. A comprehensive health system and the largest in Southwest Ohio, Premier Health has three member hospitals, along with affiliate members, which provide services across the region.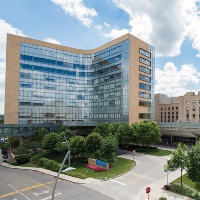 Miami Valley Hospital is a full-service, acute care hospital located in Dayton, OH. As the largest health care provider in the region with 1,101 licensed beds, Miami Valley Hospital operates the area's only Level I Trauma Center with air medical services, high-risk obstetrics, perinatal center and Level III NICU, all in the same facility. Premier Health is a certified member of the MD Anderson Cancer Network®, a program of MD Anderson Cancer Center. Miami Valley Hospital is a Comprehensive Stroke Center and is affiliated with Wright State University Boonshoft School of Medicine. It was designated as an IDSA Antimicrobial Stewardship Center of Excellence in 2019.
Program Contact:
Richard Arends, PharmD, MS
Residency Program Director
Phone: (937) 208-2671(937) 208-2671
Email: rlarends@premierhealth.com
Mission of the Department of Pharmacy
In collaboration with each patient's health care team, Miami Valley Hospital Pharmacy, practicing at the top of licensure and/or certification, will provide evidence based, high quality, cost competitive medication management services.
Learn more about the Pharmacy Residency Program
In compliance with the rules and regulations of the National Matching Services and ASHP, the residency site agrees that no person will solicit, accept, or use any ranking-related information from any residency applicant.