Comprehensive Care for Diabetes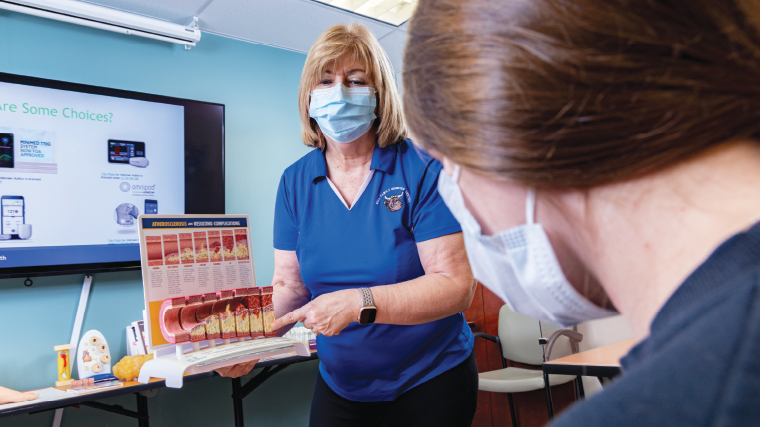 Jean Bull established the Bull Family Diabetes Center in memory of her son Stephen Bull who passed away at age 40 from diabetes, and her husband, John, who also passed away from the disease.
When Stephen was 18 years old and attending the University of Akron, he was injured in a pickup game of football and taken to the emergency room. After running some tests, it was discovered that Stephen had a severe bruise to his back – and he also had diabetes. Within the same year, his father was also diagnosed with diabetes.
Being 18 years old and away at college, Stephen did not want to change his lifestyle to manage his diabetes. That sentiment continued throughout his life and was worsened by the fact that over the years, he was treated by doctors in Akron, Dayton, and Columbus, with no coordination of care or communication between the physicians.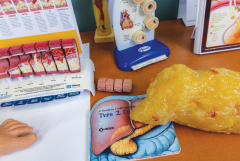 John Bull passed away in 1999, and Stephen in 2001 at just 40 years old. Months after Stephen's passing, the family found out that his communications with physicians had been a struggle. Jean realized that what patients in the Miami Valley needed was a comprehensive diabetes clinic close to home with highly focused services, where physicians worked with patients, their families, and each other. Working with physicians at Miami Valley Hospital and through her contribution to the Miami Valley Hospital Foundation, the Bull Family Diabetes Center opened in 2003 to treat and educate patients with diabetes.
Initially a twice-a-month clinic that served individuals who did not have health insurance, the clinic redefined its purpose after two years. In 2007, under the direction of Dr. Miguel Parlio, it opened to all diabetics, providing all necessary services under
one roof.
The Miami Valley Hospital Foundation supports the Bull Center annually by donating the proceeds from the Valley Classic Golf Outing to the education program at the center. This donation provides those with little or no insurance with quality diabetes education. Over the last five years, the center's education program has received more than
$100,000 each year.
"Sometimes patients will find out they have diabetes while being seen for a completely different medical problem, and they may not have coverage for diabetes education," said Jenny Lewis, Premier Health's system vice president of philanthropy.
"That's when the Bull Family Diabetes Center and Miami Valley Hospital Foundation will collaborate to provide funding for patient diabetes education. Understanding how to manage this disease is critical."
"Many patients with diabetes have insurance that does not provide education benefits, and on behalf of the Bull Family Diabetes Center and Miami Valley Hospital Foundation, patients can receive funding to cover their education," said John Bull, Jr.
For more information on the Bull Family Diabetes Center, visit premierhealth.com/bull-family-diabetes-center or call (937) 395-3656.