Closing the Gap in Health Care Access
The superintendent of Mad River Local Schools, Chad Wyen, established a partnership with Premier Community Health (PCH) in 2021 to provide health screenings and vaccines for flu and COVID-19 for the school district's staff and students.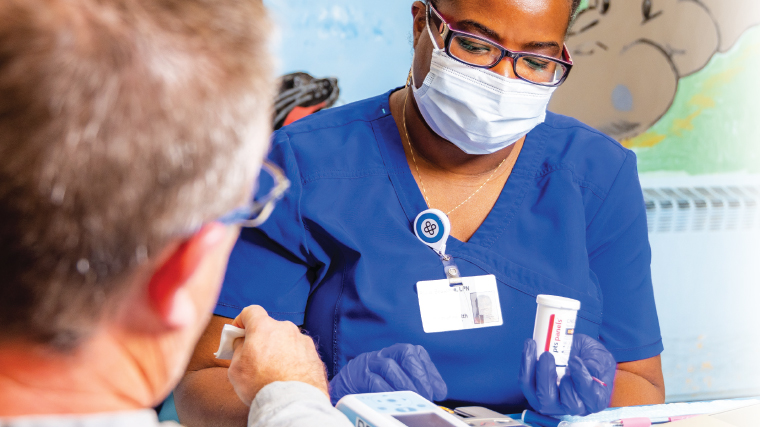 "In all honesty, this ended up being very critical to the function of our district because we never had to shut down completely due to COVID-19," Wyen said. "We were able to keep in-person learning in place for the families we serve."
While the partnership with PCH and Mad River Local Schools was very successful, Wyen noticed a gap in primary health care access for residents of Riverside, the city in which the school district is located. His community service work with Hope4Riverside, a coalition of churches and city leaders who work together to support the community, further identified a need, and fueled his desire to do something about it. Wyen leveraged his existing relationship with PCH to help bridge the gap between access and care in
the community.
"Riverside is a community in Montgomery County where residents may face challenges to accessing health care," said Sumayyah Shermadou, program coordinator for PCH. "This puts them at a higher risk of developing chronic diseases."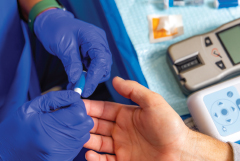 A partnership between PCH and Hope4Riverside began in early 2022, and the organizations are now conducting health screening events that reach residents where they live. PCH's mobile clinic visits churches and community centers throughout Riverside on the second Saturday of each month, and plans are in place to continue the collaboration for years to come.
"Premier Health has been a great partner of Mad River Local Schools and Hope4Riverside," said Wyen. In addition to health screenings and vaccines, PCH provided biometric screenings during the school district's annual Family and Community Celebration earlier this year. "We have created something special for our community, and at the end of the day, our community benefits," he added.
Premier Community Health's partnership with Mad River Local Schools and Hope4Riverside is one of many collaborations that support Premier Health's mission of building healthier communities. PCH works closely with several local organizations to provide health care services to the community at no cost.
"We're intentionally closing the health care access gap with health screenings, immunizations, and health education," said Shermadou.