Print this recipe
Split Pea Soup
Total time:

1 hour, 20 minutes

Prep time:

20 minutes

Cook time:

1 hour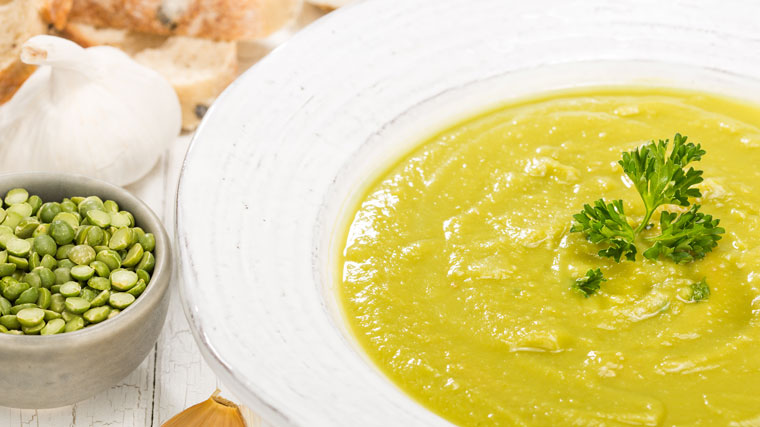 Hot and hearty, this protein-packed comfort food warms up lunch or dinner on a blustery day. Try the recipe now!
Ingredients
2 cups dried green split peas
1 medium onion or 1 cup frozen diced onion
2 cups fresh, canned or frozen carrots, diced
3 cups potatoes, peeled and diced
1 tablespoon olive oil
4 cups low-sodium chicken or vegetable stock (also may substitute 1 low-sodium bouillon cube + 1 cup water for each cup of stock)
4 cups water
1/2 teaspoon garlic powder OR 2 garlic cloves, minced
3 bay leaves
1 teaspoon turmeric
1 cup celery finely chopped OR 1/2 teaspoon celery powder
1/2 teaspoon salt
1/4 teaspoon ground black pepper
Instructions
In a stock pot over medium heat, add olive oil and sauté onions, carrots, celery (or celery powder), and garlic (or garlic powder).
Add split peas and turmeric and sauté for 3 minutes.
Add stock and water, along with salt, pepper, and bay leaves. Stir, cover and cook on medium heat for 40 minutes. Stir occasionally to prevent split peas from sticking to pot.
Add diced potatoes. Stir, cover, and continue to cook for 10 more minutes.
Stir the soup and check consistency of peas and potatoes. Potatoes should be softening and peas should be nearly dissolved. If the peas are not nearly dissolved, add 1 cup water.
Cook until potatoes are of a desired consistency.
Allow soup to sit for 5 minutes before serving.
Serving size is 1 to 1.5 cups.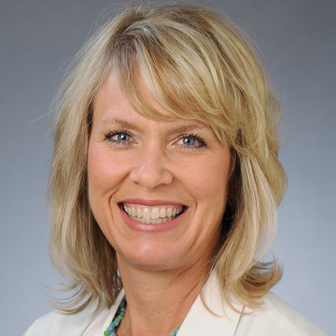 Susan Knapke, RDN, LD