Print this recipe
Banana Bread With Honey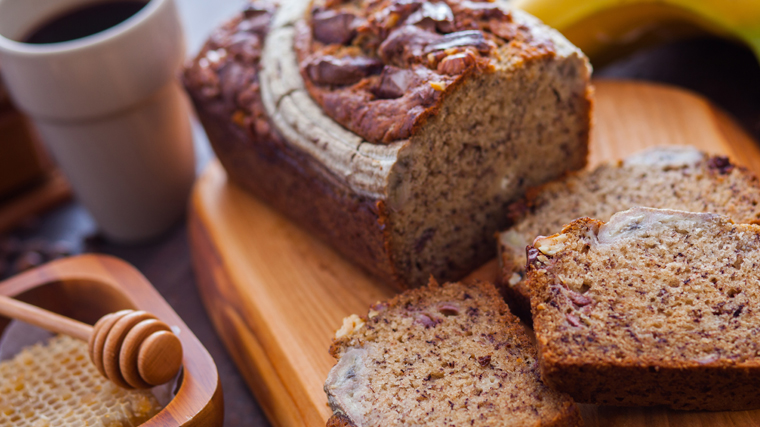 Enjoy this banana bread with honey for breakfast, a snack, or dessert. Try the recipe now!
Ingredients
1/4 cup coconut oil, melted (can substitute canola oil)
1/2 cup raw honey
2 eggs
1 cup mashed ripe bananas (about 3, use 4 if small)
1/4 cup Greek yogurt
1 teaspoon baking sodium
1 teaspoon pure vanilla extract
1 teaspoon cinnamon
1/2 teaspoon salt
2 cups flour (1 cup whole wheat + 1 cup all purpose)
Optional: chocolate chips or shredded coconut or chopped walnuts
Instructions
Preheat oven to 350 degrees and spray a loaf pan with non-stick spray.
Mix all ingredients together in order of list, one at a time, in large bowl (adding in optional ingredients last if desired).
Bake in center of oven for about 45 minutes. Take out and place a piece of cooking paper or foil over top to prevent over browning.
Cook another 10 to 20 minutes, checking for doneness after 10 minutes with a skewer. If skewer comes out clean, it's done!
Cool 10 minutes before slicing.