Print this recipe
3-Ingredient Blueberry Yogurt Popsicles
Total time:

6-8 hours

Prep time:

10 minutes

Cook time:

6-8 hours to freeze
Servings:

6

Calories:

105

kcal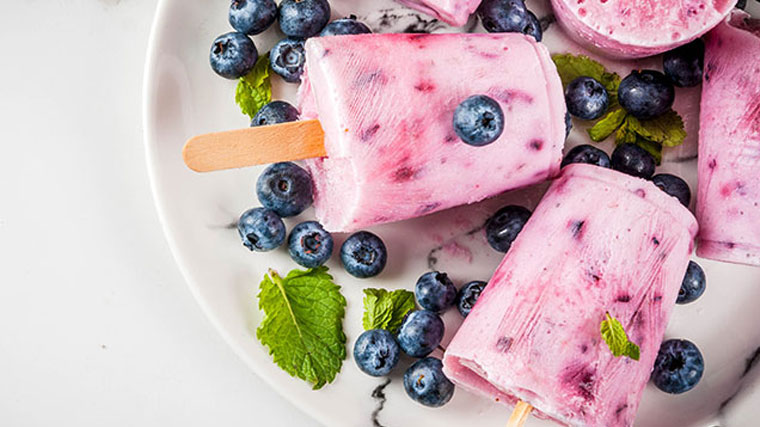 Nothing tastes better on a hot summer day than a frozen treat. Cool down with these healthy popsicles. Try the recipe now!
Ingredients
Popsicle molds
2 cups blueberries
2 tablespoons honey or agave
2 cups Chobani vanilla non-fat Greek yogurt
Instructions
Blend blueberries in a food processor or blender on high speed until nearly liquefied into a smoothie consistency.
Pour thick blueberry mixture into a large bowl. Stir in honey (or agave).
Add yogurt and very gently mix everything together. (If you want a tie-dye, swirly look, do not blend yogurt and blueberries fully.) The mixture will be thick.
Taste it. If you want it be more sweet, add more honey or agave.
Pour mixture evenly into popsicle molds. Put in sticks and freeze for at least 6 to 8 hours.
When ready to eat, run popsicle mold under warm water until popsicle can easily be removed.
Enjoy!
Serving size is 1 to 1.5 cups. Caroline Zeigler RDN, LD