What's the Secret to a Healthy, Happy Marriage?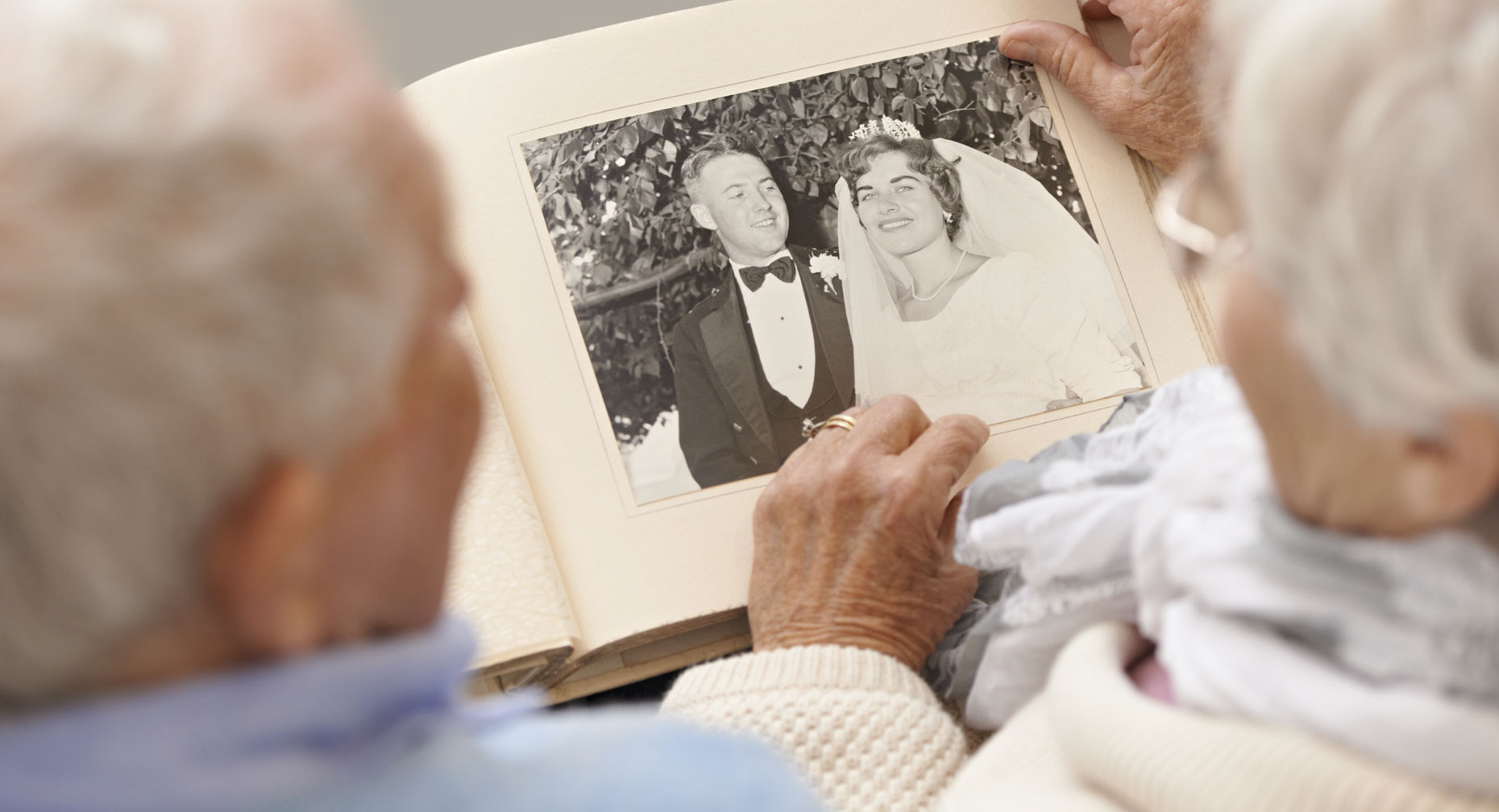 Married couples commit to a life together "for better or for worse." And to be honest, most of us are hoping for more of the "better" and none of the "worse."
But, in reality, all marriages have ups and downs. While you can't completely avoid the bumps in a long-term relationship, you and your spouse can do a lot to turn the mountains into molehills.
While you can't completely avoid the bumps in a long-term relationship, you and your spouse can do a lot to turn the mountains into molehills.
What Happy Couples Know
Sarah Byram, MS Ed, a licensed professional counselor with Samaritan Behavioral Health, says that most happy marriages have the following qualities in common:
Kindness. It's important to speak well of – and to – your spouse. "It takes five positive affirmations to overcome one negative remark," Byram explains. "Bring more affirmations and positivity into your general conversations."
Laughter and humor. The ability to laugh together at life's ups and downs helps keep things in perspective, and keeps life interesting.
Friendship. "Truly having a friendship really helps keep strength in a relationship," Byram says.
Ability to focus on the other. In healthy marriages, couples make an intentional effort to focus on the other. "Ask yourself, 'How can I make my partner's day easier today?'" Byram recommends. "Bring your partner a cup of coffee in the morning. Take a class together. Commit to walking together three nights a week."
Separate interests. "It's also okay to have separate interests or hobbies," says Byram. "This doesn't mean you should be two completely different souls. But some time spent away from each other helps you grow as an individual and gives you time to miss each other."
A focus on connection. More than just communication, "connection is feeling seen, heard and safe," Byram explains. "This is different from physical intimacy. Emotional connection is key to good communication, and relationships begin to break down if that connection is severed."
An outside support network of family and friends. "No one person can constantly fill you up," Byram explains. "It's too overwhelming, for both spouses." She adds, "It helps to have truth tellers in our life when we need perspective."
Keeping it interesting. Changing up your activities as a couple (it doesn't always have to be a "movie night" date) helps fight boredom in a relationship.
Forgiveness and grace. The ability to forgive is essential for marriages to move forward in a positive manner.
Determination. Strength in the face of adversity goes a long way towards keeping a marriage together. "Some couples decide that 'we are going to remain connected no matter what comes our way,'" Byram explains. "Those who did persist and work through their problems have told me that they are so glad they made the commitment to make it work."
When Things Aren't Going Well
Whether your marriage has lapsed into boredom, you're fighting a lot, or one of you already has one foot out the door, can you change direction? Byram recommends committing to the following behaviors to help right the course of your marriage:
Commit to changing yourself, not your spouse. Do you spend most of your time and energy focused on your partner's shortcomings? Take a good hard look at your behaviors and defense mechanisms and try changing how you respond to hiccups in your relationship. Ultimately, you only have control over your own behaviors and reactions, not your spouse's.
Take time for self-reflection. "Our own self-doubt, anxieties and fears take over how we think about and react to situations," Byram says. "We need to dig down deep, and look at our own core beliefs. 'Who do I need to be, and what must I believe in order to be the person I need to be? What kind of relationship do I want to have?'"
Check in with each other on a regular basis. Take some time to discuss more than just kids and car repairs. Spend a few minutes each day to discuss deeper or more personal subjects in order to stay connected to your partner over the long term.
Fight fair. Behaviors like yelling, hurling personal attacks or withdrawing are likely to destroy a marriage. Instead, find out what your partner is feeling, listen to his or her point of view and interject humor (when appropriate). "Let your spouse know that I see you, I hear you, and together, we can climb mountains," Byram suggests.
Get help. "Getting the right support is important," Byram says. "It's nearly impossible to do it all on your own." Professional counseling – whether from a psychologist, a licensed counselor or a pastoral counselor – can provide insight, guidance and objectivity in your quest to strengthen your relationship.
Source: National Institute of Mental Health; American Psychological Association; Sarah Byram, MS Ed, Licensed Professional Counselor, of Samaritan Behavioral Health