Tis the Season: Top 5 Holiday Asthma Triggers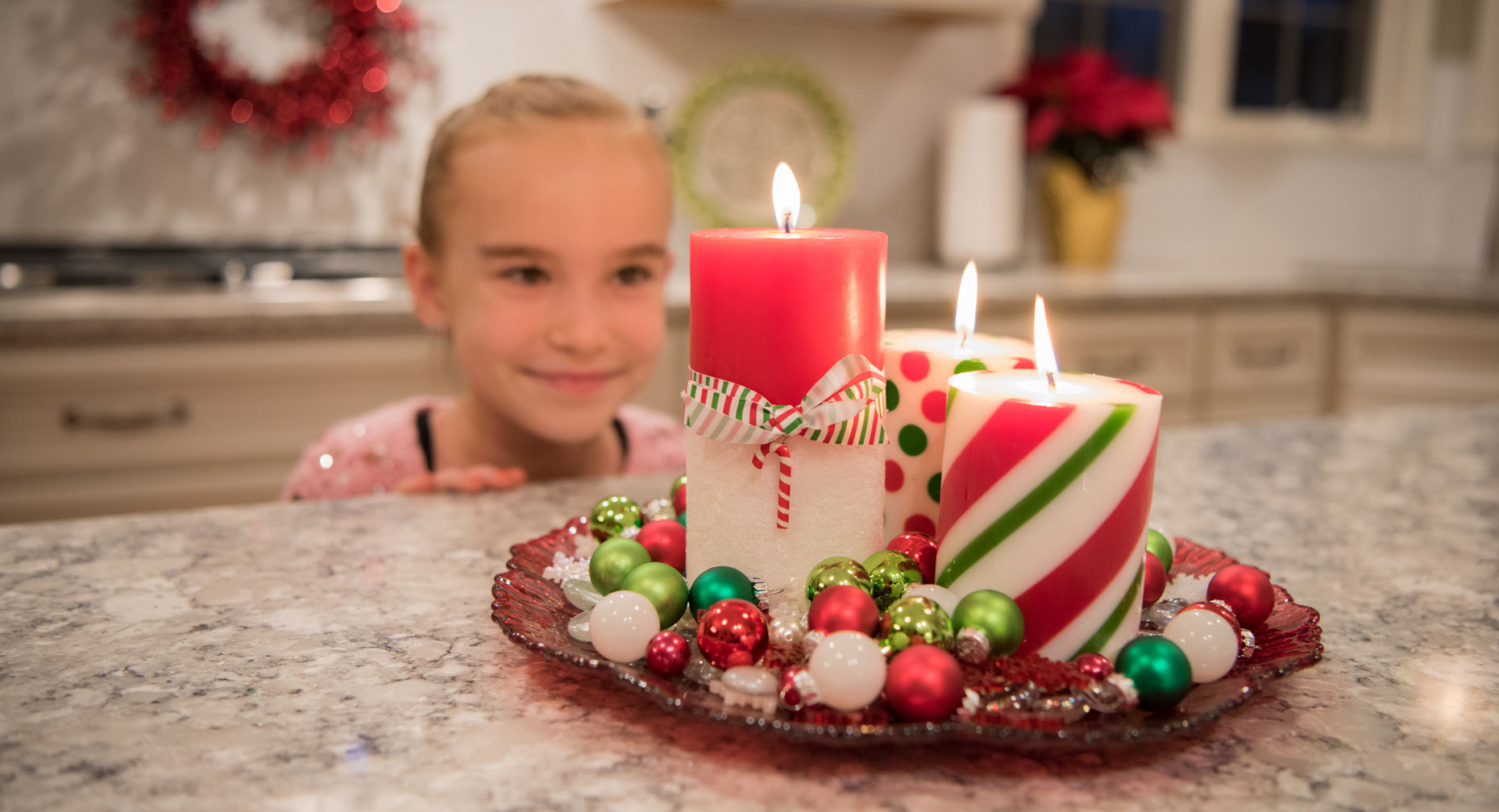 While the holiday season might fill you with anticipation and wonder, if you or your child has asthma, it might also make you nervous. That's because some asthma triggers are more prominent during the holidays. Scented candles, dusty decorations from the attic, or even a crackling fireplace can cause strained breathing. But, with some knowledge and preparation, you can manage those triggers before they start.
Here are some common asthma triggers and how to avoid them:
Scents galore. When you have asthma, some of the artificial scents of the season can disrupt your breathing. Scented candles, diffused oil reeds, potpourri, and even those scented pinecones can irritate your lungs. Candles can even pack a double punch because they produce smoke — another irritating substance for those with asthma — as well as fragrance.
If you'd like to make your house smell festive and inviting, try baking with cinnamon, vanilla or citrus. Natural scents tend to be easier on asthmatics than artificial ones. If you love the look of candles, try the flameless variety.
Decorations. Did you know that real Christmas trees can bring mold, pollen and the strong smell of pine into your home? If you enjoy the full, natural look of a tree from the outdoors, wipe the trunk with bleach and water before you put it into your home. You can also use a leaf blower to get the pollen, another common asthma trigger, off the tree.
Other decorations, such as Christmas bulbs, figurines and garland, present the risk of being dusty and/or moldy, depending on how they were stored. If decorations are kept in an attic or basement, and were not in sealed containers, they may need to be wiped down thoroughly before being placed in your home.
Smoke. Whether it comes from tobacco, the fireplace or even a small candle, a smoke-filled environment is one of the top triggers for an asthma attack. Since smoke presents a serious health concern for those with asthma, don't be afraid to communicate with family and friends about your needs. If you're attending a holiday party, ask the host beforehand about the potential for smoke exposure and work together to minimize it for you.
Traveling unknowns. If you will be travelling for the holidays, you may run into situations that you didn't expect. Prepare yourself by having your prescribed medications with you, along with a copy of your prescription.
If traveling by plane, it's a good idea to have your fast-acting inhaler with you, just in case an unexpected trigger (such as a well-perfumed woman or a traveling pooch) ends up close to you.
Whether you will be sleeping in a hotel or staying with loved ones, ensure that you will be in a smoke-free environment. If you are bothered by dust mites, you might want to bring a protective covering for your mattress and your own hypoallergenic pillowcase, too.
Holiday stress. If you encounter a stressful situation, do your best to remain calm. Stress can cause a chemical and hormonal reaction that may lead to an asthma attack. Practice good self-care techniques by taking regular breaks from stressful situations.
Soruce: American College of Allergy, Asthma & Immunology; Asthma and Allergy Foundation of America; American Lung Association; Indiana State Department of Health