The Adoption Option for Creating Your Family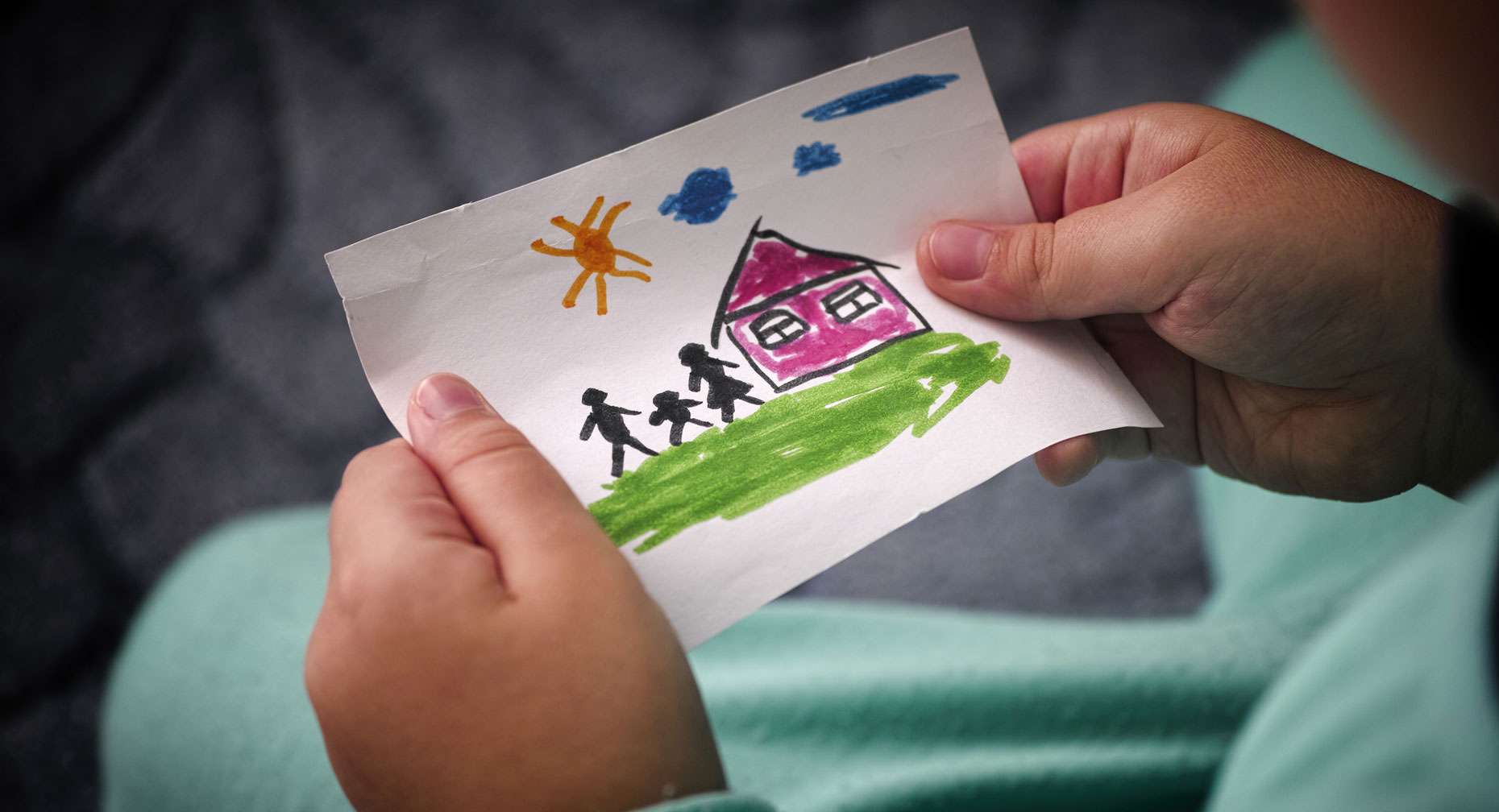 Find Your Perfect Match
Answer a few questions and we'll provide you with a list of primary care providers that best fit your needs.
Adoption is always an option for couples seeking to build or expand a family.
For people dealing with infertility,
the chance to be parents may override the desire to become pregnant. The best way to determine if adoption is right for you and your partner is to learn as much as you can about the process, costs and available resources.
If you've been working with a fertility specialist, he or she often will be ready and willing to help. "Couples should always know that adoption is an option they have at any time," says Jeremy Groll, MD, SpringCreek Fertility. "It's important for a couple to consider which part of having a family is most important to them.Their main desire may be only to have a biological child, or to experience pregnancy or to have children to love and raise regardless of the path by which it's achieved. Every couple is unique in what they desire. For some couples, adoption is a wonderful option."
Explore Opportunities Early
People often turn to adoption when they've exhausted their financial and emotional resources with infertility treatments and when they realize that for some biological reason, they cannot have their own children.
Because there are costs involved with adoption, too, and the process can take some time, couples or individuals might want to learn about adoption earlier in their journey to become parents.
It can be valuable for you and your partner to take a break between infertility treatments to look at where you are emotionally and financially. If upcoming treatments will wipe out your finances and make adoption unaffordable, you should talk about which path makes the most sense for you.
Private adoption is expensive and can cost up to $40,000. Costs include fees for home studies, the adoption agency and an adoption attorney, to name a few.
As you work to understand your fertility issues, a positive attitude is key to surviving what can be a trying and overwhelming experience. If you and your partner have an open mind about alternative ways to start a family, you may more easily fulfill your quest to become parents.
When you view adoption as the first step in a journey that will lead to success, you are likely emotionally ready to begin the process.
10 Steps to Adoption
As you begin to explore adoption, realize that a lot goes into the process. It may be helpful to think about it in segments. The National Adoption Center boils it all down into a 10-step process:
Learn about adoption
Select an agency
Complete a home study•Search for child or birth parents
Exchange information with child's agency or the birth parents
Be selected
Meet and visit with the child or the birth parents
Receive placement
Finalize adoption
Live as an adoptive family
Many states or counties offer educational sessions to help families learn about the adoption process. You should read, study and plan as much as possible so that you know what to expect.
Many agencies also provide general adoption support groups and specific training for families adopting from foster care or using open adoption. These meetings are a great way for you to talk with other people who want to adopt, as well as with parents who already went through the process.
By understanding the adoption experience of others, you will gain a better idea of the timeline, what's involved and how the actual process meshes or differs with your own expectations.
Adoption Agencies & Home Studies
Your path to adoption will be unique to you.
Couples may work with an adoption agency or with a government agency. Keep in mind that agencies may be slightly different in their requirements.
For this reason, you should do your homework and realize that it may take some time to find the right adoption agency.
Potential parents must fill out an application, which will include questions about your background, your health and why you want to be parents, as well as the qualities that will make you good parents.
Once your application is filed a home study will take place. Home studies are conducted by the adoption agency to make sure your home is a good environment for a future child. In some cases, there may be more than one home visit.
A home study involves a visit to your home by a social worker, to meet you and verify that you are able to care for a child. The social worker is there to help and support you and does not want to get in the way of your efforts. The social worker can provide helpful guidance in getting your home ready for a child and may have valuable suggestions about the process. Social workers are not there to scrutinize you or your lifestyle.
The application and home study process may be time consuming. However, the process is important and only serves to protect both the parent and child. Dr Groll says, "Couples should think about the early steps in the process not as an evaluation of them, but rather as an educational opportunity to learn about adoption and ensure a good fit between parents and children."
Types of Adoption
There are different methods of adoption:
Domestic
International
Open adoption
Fostering to adopt
Each has its own benefits, risks, costs and requirements.
Domestic adoption: Adopting a child from the U.S. tends to cost less than international adoption, but may take a little longer. Domestic adoption means you are more likely to have access to essential information about your child's biological family and medical history.
International adoption: More children who need families are available through international adoption. The costs of an international adoption are high and include travel, hotel and food, plus time away from home and work. There are many issues to consider, such as visa requirements and gaining permission to bring the child into the United States. In most cases you will have little access to information about the child's birth parents, background or medical history. You will also need to understand and comply with the rules, policies, procedures, regulations, laws and cultural issues for the specific country you are considering.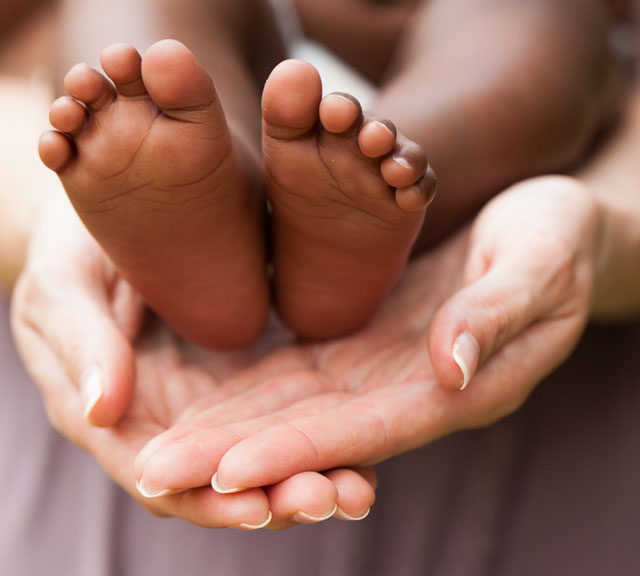 Open adoption: Many domestic adoptions are open adoptions. This means the birth parents and the adoptive parents share identifying information. In an open adoption, adoptive parents fill out an online profile and birth parents choose the family they think is best to adopt their child after reviewing the profiles of prospective parents.
Both sets of parents meet with the adoption agency and with each other. You and the birth parents will discuss many things, including the birth parents' desired level of involvement with the child as he or show grows up. If an agreement is reached, legal documents are created and adoption process moves forward. Private open adoption can cost up to $40,000; public agency adoptions cost less.
Developing a relationship with the child's birth family may remove some of your fears about the adoption process. The amount of contact is different for each family and may change over time.
Fostering to adopt: Adopting a child after serving as a foster parent to that child is another option. As prospective parents, you will work with your local Department of Children's Services or similar agency to become trained and certified as foster parents.
When a child needs a home placement and you agree to care for that child, you take your first steps toward adoption. If the child is available for adoption, social workers and other agency staff will work with you to complete the adoption process. Fostering to adopt can be the most cost-efficient adoption option.
"It's important for a couple to consider which part of having a family is most important to them."
How Long Will It Take?
A number of factors determine how long the adoption process will take to complete.
Adoption laws vary by state and country. U.S. birth parents have a certain amount of time before they must relinquish their parental rights. That can be right away, within three months or within six months. The birth parents may also have special requests.
Adoption wait times also vary widely depending on where the child is from (international vs. domestic), race and other individual characteristics such as special needs or cultural concerns.
"These are very important things to be aware of, and there are a lot of issues to consider," says Dr. Lindheim.
Becoming a Family
Once you decide to adopt, be sure to access any adoption benefits or parental leave your employer offers. You may also be able to take time off work under the federal Family and Medical Leave Act.
As you get to know and love your child and your new family arrangement, be sure to enjoy being a parent — including all its trials, tribulations and sleepless nights. Being a parent can be difficult, and it's natural to go through an adjustment period. If you need help, ask others to pitch in.
When your child is old enough, it's important to tell him or her about their adoption. There are many resources available to help you share your adoption story with your child in a loving way.
Find Your Perfect Match
Answer a few questions and we'll provide you with a list of primary care providers that best fit your needs.
Source: Jeremy Groll, MD, SpringCreek Fertility; Resolve, the National Infertility Association; National Adoption Center; American Society for Reproductive Medicine