Six Ways To Simplify Your Life With Electronic Medical Records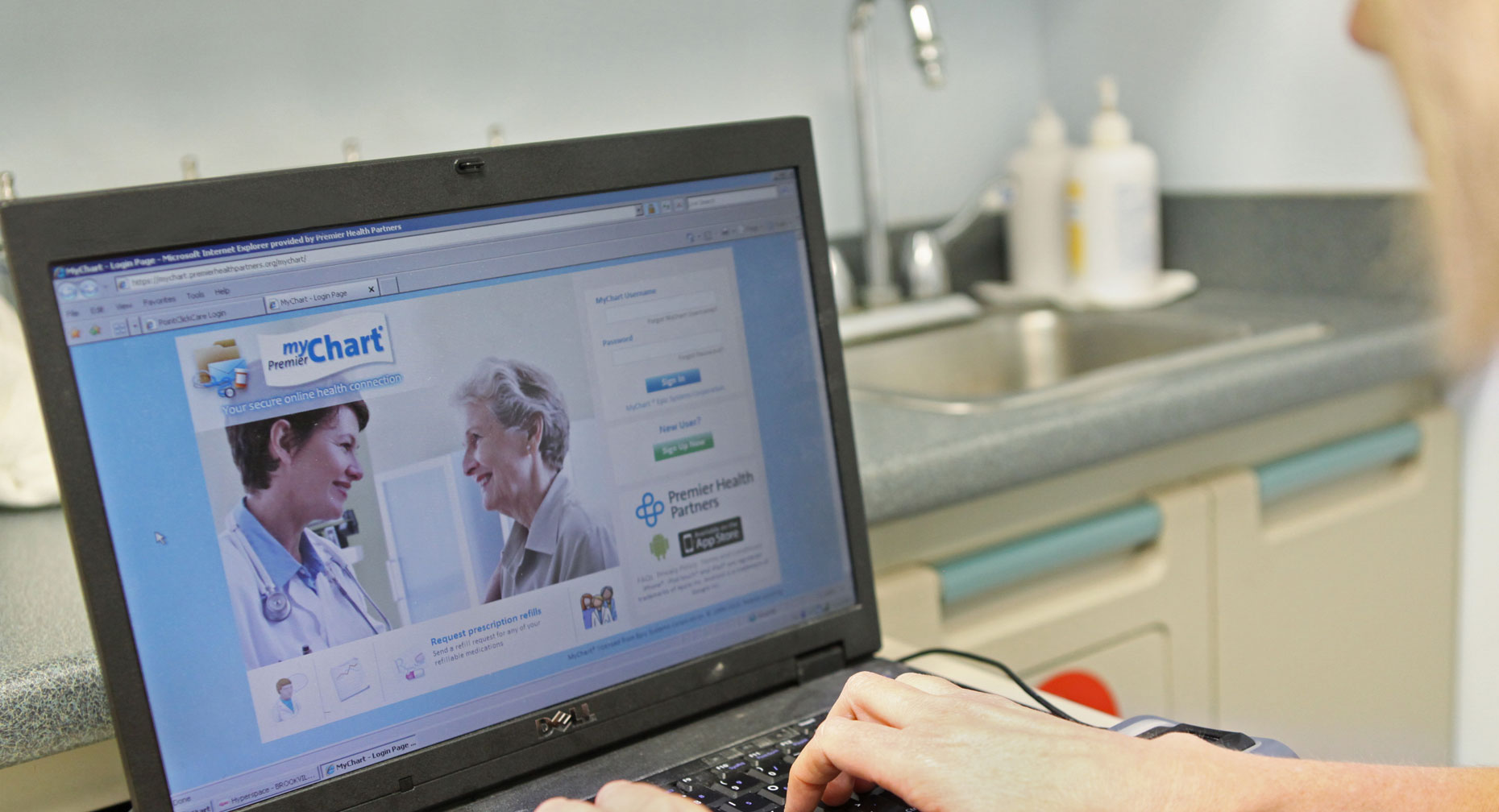 You know that your good health depends on keeping up with your medical needs. But it's hard when you're really busy. You'll be happy to know that in our brave new digital world, electronic medical records have made storing, updating, and sharing health information faster and easier for both you and your doctors.
To help simplify your life, Premier Health offers MyChart, a free, secure, online system of maintaining your health records and connecting you to your doctor's office any time, day or night.
You can send an email to your doctor's office any time, day or night, for non-urgent medical questions.
MyChart has a number of advantages over traditional methods of information management. From the comfort of your home, using your computer, smart phone, or other devices with internet access, MyChart allows you to:
Schedule appointments
View a health summary
View test results
Renew prescriptions
Access trusted health information resources
Communicate electronically with your medical team
If you're unfamiliar with how MyChart works, here are answers to some of the most pressing questions about the system.
How Do I Sign Up?
At your next appointment, ask your Premier doctor or office staff for access to MyChart. You can also call your doctor's office any time during regular business hours to request access. They will give you an access code to activate your account from a computer of your choice. Simply go to the MyChart log-in page to activate and get started.
Is It Secure and Private?
Yes. MyChart security is similar to the security used for online banking, and follows all privacy and confidentiality regulations as set forth by HIPAA (the Health Insurance Portability and Accountability Act).
Can I Request a Medication Refill On MyChart?
Yes. MyChart lets you request a refill 24 hours a day. Simply go to the MyChart homepage, click on the "Messaging" tab, and then choose "Request Rx Refill." Or, you can simply use the "Refill Your Medications" quick link. Once on the "Request Rx Refill" page, check the medications that you need to be refilled and select your preferred pharmacy.
Allow two business days for the doctor's staff to process your request.
Can I Access My Children's Health Information?
You have full access on MyChart to the medical records of your children under the age of 12 years. If your child is 12 years and older, you can access their record if they give permission for you to view it.
Can I View Information For My Aging Parents, Spouse Or Other Adults?
Sometimes, under certain circumstances. You may be given proxy access if you have a parent or other adult who needs help making medical decisions or tracking their own health information. Examples of situations that would warrant authorization include mental disability, dementia, or other health or mental issues that could compromise a person's judgment or ability to completely understand and make decisions about their health.
These special needs should be discussed with the patient's medical provider, who will decide whether proxy is appropriate on a case-by-case basis. The patient will need to sign an authorization allowing access.
How Do I Use MyChart To Communicate With My Physician?
You can send an email to your doctor's office any time, day or night, for non-urgent medical questions. Go to the MyChart homepage, choose the "Messaging" tab and then "Message to Your Doctor." Once there, select your physician from the list, put in the subject of your email, write your question in the box, and click "send." Allow two business days to get a response. Terez Metry, MD, of Belmont Physicians, explains how to securely contact your physician using MyChart.
Click play to watch the video or read video transcript.
As always, for emergencies, call 911 or go to the emergency department.
Can I Make Or Change a Doctor's Appointment?
Yes. Through MyChart you can request, change, or cancel an appointment. You can also get info on past appointments.
Can I Print the Information I See Onscreen In MyChart?
Yes. MyChart allows you to print a summary of your health and medical records, including test results.
How Soon Can I See My Test Results On MyChart?
Your test results will be automatically released to you on MyChart after three days, unless your physician releases them sooner.
Is There an App For That?
Yes! MyChart is available on your smart phone, Apple device, or Android device. Go to the Android or Apple app store and search for MyChart. Install the app, then look for Premier Health in the directory. Dr. Metry explains how to use MyChart on your mobile device.
Click play to watch the video or read video transcript.
To access your information, enter your user name and password, just like you would on a PC, and you'll be able to do everything you would normally do on MyChart.
Source: Terez Metry, MD, Belmont Physicians