No Place Like Home – Even for Birth?
Find Your Perfect Match
Answer a few questions and we'll provide you with a list of primary care providers that best fit your needs.
You're considering a planned home birth, because you want to be deeply involved in your birthing experience and you want a natural delivery in a peaceful and familiar environment. If your pregnancy is low risk and you've fully considered the pros and cons, it may be a rewarding option for you. But it's vital that you ask the right questions and decide carefully.
In the state of Ohio, medical professionals licensed by the state are not allowed to attend home births. Stacy Hudepohl, CNM, of the Center for Women's Health and Wellness, says "The first thing I tell a woman who comes to me wanting a home birth is that certified nurse midwives are not able to come to her home. I tell her she needs to make a very careful decision, and we are there to help her make an informed choice. We want to support her."
Home birth delivery can be a tricky subject, and experts disagree on whether to encourage the practice. The American College of Obstetricians and Gynecologists (ACOG) holds that the safest place for women to deliver is in a hospital or birth center. On the other hand, the American College of Nurse-Midwives (ACNM) supports home births as a safe alternative. No matter what, professionals agree that babies deserve health care that aligns with American Academy of Pediatrics standards
. These include making sure an attending medical professional (certified in infant resuscitation) is solely assigned to the baby, plus other newborn medical screening standards.
The Right Women for Home Birth
If you're considering home birth, your pregnancy must be low risk. This means that you don't have high blood pressure, you're not pregnant with multiples, you haven't had a Cesarean section, you haven't developed pregnancy complications like gestational diabetes or pre-eclampsia, and you're not at risk for preterm birth. Hudepohl also advises, "I don't recommend a home birth for a first-time mom because we don't know what her body is going to do."
Home Birth Advantages and Risks
If you're attracted to the home birth option, you probably appreciate these pros:
You labor in a familiar and cozy environment with the comforts of home.
You have more control over the experience.
You can take into account religious and cultural factors.
You will potentially pay less.
But to make a wise decision, you also need to consider the cons and risks:
No licensed health provider can attend in the state of Ohio.
In an emergency, you may still end up at the hospital.
You have to clean up afterwards.
Insurance may not cover the costs
You take into account an increased risk of neonatal death. (Planned home births are linked to a two to three times greater chance of infant death in the first month.)
"I don't recommend a home birth for a first-time mom because we don't know what her body is going to do."
Who Should Attend Your Home Birth?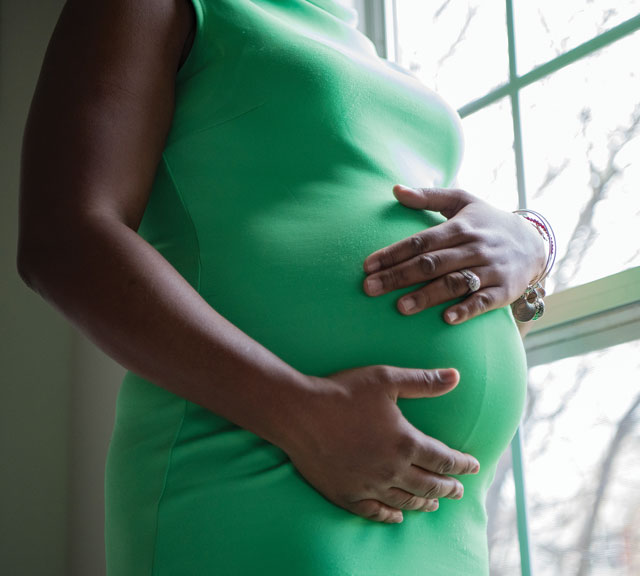 Hudepohl encourages mothers to ask lay midwives the following questions when they are interviewing for their home birth:
Will there be a separate person at the birth to take care of my baby?
Is that person trained in infant resuscitation?
What do you do in case of an emergency?
Do you have a relationship with a licensed physician? (Many lay midwives do.)
Are you certified in basic life support for the mother and neonatal resuscitation?
Hudepohl also asks mothers to be upfront about their home birth intentions, if they are receiving prenatal care from a practice – rather than receiving care and disappearing as the time for birth approaches. "We really want to know whether or not you plan a home birth. We're not going to shame you; we're going to support you as much as we can," she says.
The Birth Center Option
While years ago, a mother had to make a black and white choice between the hospital and home, now there is a bridging option: the birth center. For example, Hudepohl attends at the newly opened Natural Beginnings Birth Center at Atrium Medical Center in Middletown, Ohio. Miami Valley Hospital in Dayton offers Family Beginnings Birthing Center.
She explains, "What I love is that the birth center is truly family-focused. There is a large queen-sized bed for the family to sleep in, and a large waiting room that is family-friendly. It is a quiet environment. It is truly low intervention: You can eat, you can move, we don't have medical monitoring for the baby during labor. We only use a fetal Doppler ultrasound, which is like a microphone stethoscope. I think that the idea of medical monitoring deters many women from hospital births."
Bottom line: Hudepohl encourages, "If you're considering a home birth, consider the birth center option. We're not trying to say that the home birth is a bad option. We want you to be supported. We want to give you a safe environment. We're going to provide you with the statistics and help you make a good decision."
Find Your Perfect Match
Answer a few questions and we'll provide you with a list of primary care providers that best fit your needs.
Source: What to Expect; healthychildren.org; healthline; Stacy Hudepohl, CNM, of the Center for Women's Health and Wellness