Need a Healthy Dose of Labor Pain Relief?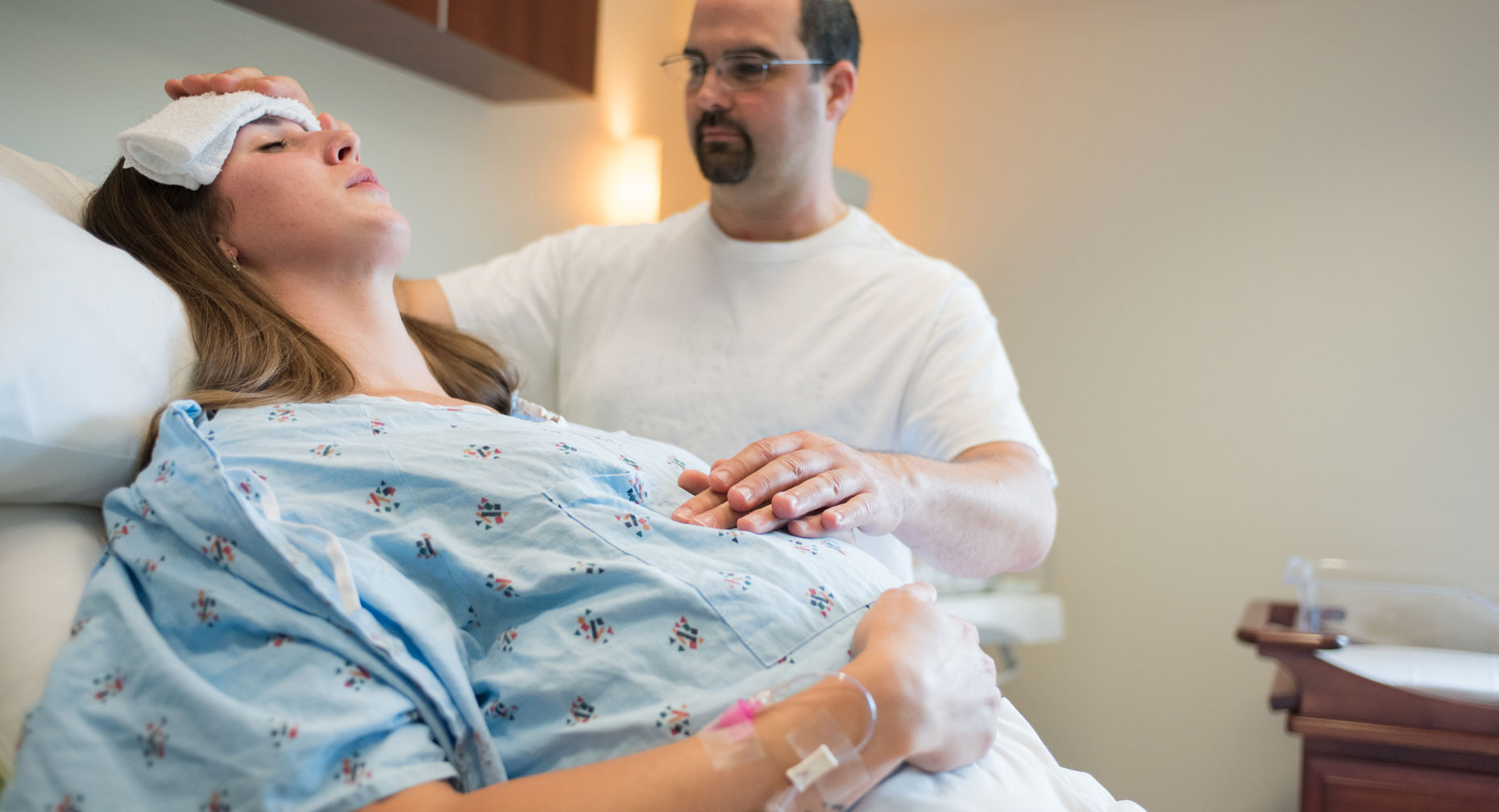 Aside from setting up the nursery, packing your hospital bag and buying your infant-ready car seat, you also might want to spend some of your pregnancy detailing your birth plan. As you outline how you'd prefer to labor, one big question to think about is how you want to manage labor pain. Choices abound! All the way from meditative deep breathing to drugs.
Know you have three options and each has a different role.
If you're thinking medication, know you have three options and each has a different role.
1. Epidural
What is it?
An epidural is a regional anesthetic, meaning it blocks pain in a particular area of your body. The drug is given through a tiny tube inserted in your lower back. Once it is in place, you'll start to feel pain relief in 10 to 20 minutes, and your body will be numbed from the waist down. Your doctor can adjust the dosage through the tube as your labor progresses to provide the desired level of pain relief.
What are the advantages?
Juan Reina, MD, Hilltop Obstetrics & Gynecology tells his patients the epidural promotes a comfortable laboring process. "You can be playing cards with your husband, talking to your family that came to visit from out of town, watch movies and have a relaxed atmosphere while you wait for your baby to come to the world. That helps not only the father of the baby, but the whole family to feel that they're in a home environment while they are waiting for the baby to be born. It creates less anxiety, and less stress. For patients who have a lower pain threshold, it enables an emotionally positive experience."
Dr. Reina talks about how quickly the epidural can be reversed after the birth of your baby.
Click play to watch the video or read video transcript.
What are the disadvantages?
Some women may not be able to feel the urge to push when it is time to deliver your baby. An epidural might cause a drop in blood pressure, or it may prolong labor.
Dr. Reina talks about how the birthing team addresses those disadvantages and shares the advantages he has seen with his patients who have an epidural.
Click play to watch the video or read video transcript.
2. Spinal Block
What is it?
A spinal block consists of medication injected directly into the spinal fluid. Also given through the lower back, this shot is usually done only once during labor, and it lasts one to two hours.
What are the advantages?
Once administered, the spinal block will give you nearly instant pain relief. This differs from the epidural, which can take 10-20 minutes to start working.
What are the disadvantages?
Side effects of the spinal block are similar to those for an epidural. The countermeasures to address them are also much the same.
3. Local Anesthesia
What is it?
Local anesthetics are injected into nerves that carry sensations to the vagina, vulva and perineum. This type of drug is administered just before you deliver your baby.
What are the advantages?
It allows you to feel relief from pain in the sensitive areas you might need it most during delivery.
What are the disadvantages?
The baby is not affected by this medicine, and it has very few known disadvantages.
When you talk through your birth plan with your health care provider, be sure to learn all you can about the pain relief options available to you. Knowing how you'll cope is a great way to ensure you'll be able to make the best decisions for yourself as you enter the amazing process of childbirth.
Source: American Academy of Family Physicians; Office of Women's Health, US Department of Health and Human Services; American College of Obstetricians and Gynecologists; American Pregnancy Association; Juan Reina, Hilltop Obstetrics & Gynecology