Is Your Family Prepared For an Emergency?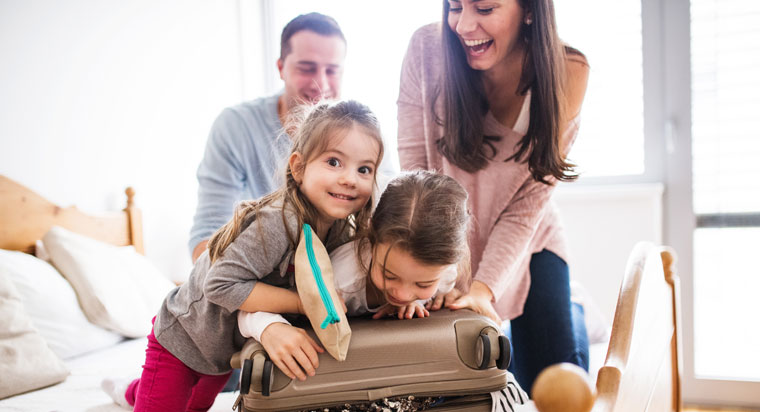 Find Your Perfect Match
Answer a few questions and we'll provide you with a list of primary care providers that best fit your needs.
When you face a natural disaster or medical emergency, you hope you don't fall apart. You want to quickly and confidently respond to the needs of the moment.
Though you can't predict when an emergency will happen, you can prepare to be better prepared when it does. One way is to pack a "go bag" for you and everyone in your family.
What Is a Go Bag?
A go bag is a bag — perhaps a backpack or even a small suitcase — that you can grab when an emergency strikes. Whether you have to rush to the hospital, run to a safe place in your home during a tornado, or flee your house during some other catastrophic event, your go bag should contain essentials to help get you through the situation.
What Should You Put In Your Go Bag?
Electronics
Pack extra phone chargers in case you still have electricity, as well as an emergency backup battery pack. Make sure you include a good quality flashlight, with long-lasting batteries (and perhaps extra batteries). Add a hand-crank or battery-powered AM/FM radio.
Personal Items
Think about the toiletries you and your family use frequently, and pack travel size versions. If you have a baby, pack wipes and diapers. Pack a spare pair of glasses. Pack extra clothes – layers for everyone in your family, if possible. Also, include a multi-purpose tool with a can-opener and knife.
Medical Essentials
Gather all the medications that everyone in your family will need for at least three days. Store the following information on your phone (or flash drive) – or pack paper documents with this information:
Your medical history: Your and your family's current and past conditions, major illnesses in your immediate family, and physical challenges or disabilities. Make sure to note allergies for you and your family.
Your medical team: A list of all your health care providers, their names, addresses, and phone numbers.
Your medications list: Include all medications you and family members are on, including frequency and dosage.
Your emergency contacts list: A list of emergency contacts (it's best to have more than one). Include names, phone numbers, and what their relationship is to you. Make sure your contacts know they're are on your list.
Paperwork And Cash
Fill a sealable bag with copies of important paperwork for everyone in your family, including medical information (if not on your phone), as well as birth certificates, social security cards, driver's licenses, insurance cards, credit cards, proof of address, and immunization records.
Make sure that you also have cash – small bills and change.
Food
Include bottled water and nonperishable foods like packaged granola bars. Keep tabs on the food so that it doesn't expire.
What Bag Should I Use? Where Should I Keep It?
You need to find the right bag or bags to put these essential items in. For older children, you can pack a bag for each of them. For young children, keep their essentials in your bag. You need to be able to run with your bag, so find something that is reasonably light and easy to carry.
Keep your go bag in the same place as your other emergency supplies (you'll want to have more emergency water in your home than you can reasonably carry in a go bag). Start packing your go bag as soon as you can. But don't get overwhelmed. Any preparation is better than no preparation. You've got this!
Find Your Perfect Match
Answer a few questions and we'll provide you with a list of primary care providers that best fit your needs.
Sources: AARP; Harvard Health Publishing