Important Talks: How To Start Conversations About Mental Illness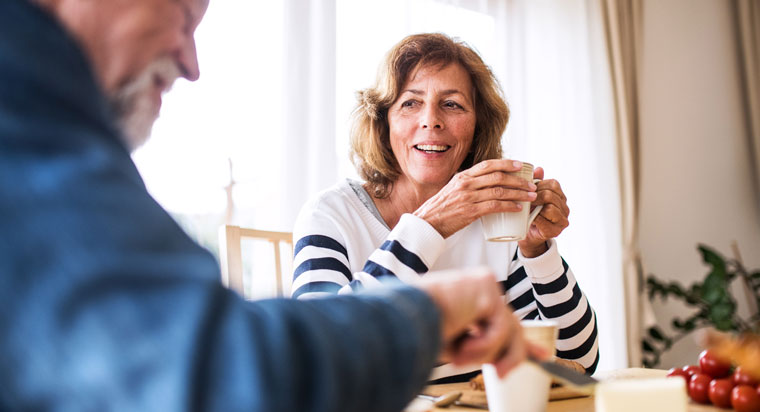 Find Your Perfect Match
Answer a few questions and we'll provide you with a list of primary care providers that best fit your needs.
Talking about mental health issues often makes people uncomfortable. But mental illness can affect anyone, of any gender and race, at any time in life. And mental health disorders are treatable.The more people talk about these conditions, the easier the conversations will become.
Mental health problems are common in the United States. According to the National Institute of Mental Health, tens of millions of people are affected by mental illness each year. But it's estimated that only about half of these receive treatment.
How Talking About It Can Help
A wide range of conditions fall under the umbrella of mental illness, among them anxiety disorders, depression, post-traumatic stress disorder, eating disorders and phobias. Starting a conversation about any of these can be challenging but valuable. Talking with others about mental illness can allow you to:
Make plans for the unexpected. If my anxiety gets so bad I can't make a good decision, who will know how to help me?
Know where to turn if a condition gets worse. When my mom's dementia makes it so she can't live alone, what is our plan for action?
Educate yourself and others. Therapy is available for children with a needle phobia? I had no idea.
The more people talk about these conditions, the easier the conversations will become.
Getting the Conversation Going
You may need to talk about your own mental health. Or you may be concerned for a friend or family member. Depending on your circumstances, you might need to have several conversations, with your spouse or children, doctor or health care provider, friend or family member, boss or coworker. Use these tips to help get started.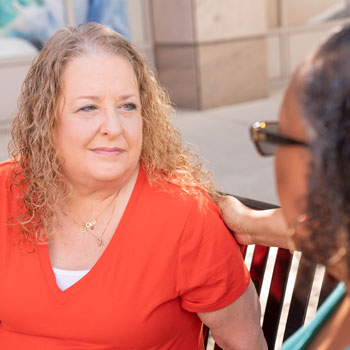 When talking to someone you are concerned about:
Express your concern for the other person. Ask if they would mind being open with you. If not you, who would they be comfortable talking with?
If they're not quite ready to open up with you, ask how you can help them find someone they trust to have an honest conversation with — a parent, teacher, doctor, or other trustworthy adult.
Emphasize that you care and want to listen. Let them know you're available any time they want to talk.
Suggest that talking with others going through a similar situation can help. See if they would like your help finding someone to talk to who would be understanding of their condition.
If you're concerned for their safety, say so. Ask if they've thought about harming themself or others.
Mention you're willing to help find useful resources, such as support groups, educational websites, or a mental health specialist if they're looking for one.
When talking about yourself:
Be open and honest with your doctor or health care team, so together you can determine how best to address your unique circumstances.
Be clear with friends and family members about what you want from them, whether it's support, space, information, or guidance.
Prepare ahead of time. Before speaking with your boss, know what resources your job has available for help with a mental illness, be it excused time for doctor visits or an extended leave of absence.
Know how much you want to say. If your sister asks further questions beyond what you share, it's OK to politely decline if you're not comfortable delving into all of the details.
Make sure you have plenty of time to talk without distractions.
Be willing to ask for help. Not everyone finds it easy to lean on others, but often others are happy to help when asked.
These important talks can serve as a source of comfort, be a starting point for treatment, strengthen a relationship, or act as a lifeline. While they may be difficult at first, these conversations are necessary and beneficial.
If You Need Help Right Away
If you or a friend is having a crisis, seek help immediately. Call 911, your doctor or health care provider, a crisis line, or the National Suicide Prevention Lifeline at 1-800-273-8255 (TALK).
Find Your Perfect Match
Answer a few questions and we'll provide you with a list of primary care providers that best fit your needs.
Sources: National Institute of Mental Health; MentalHealth.gov; National Alliance on Mental Illness