I Can't Be Pregnant. I'm Too Old.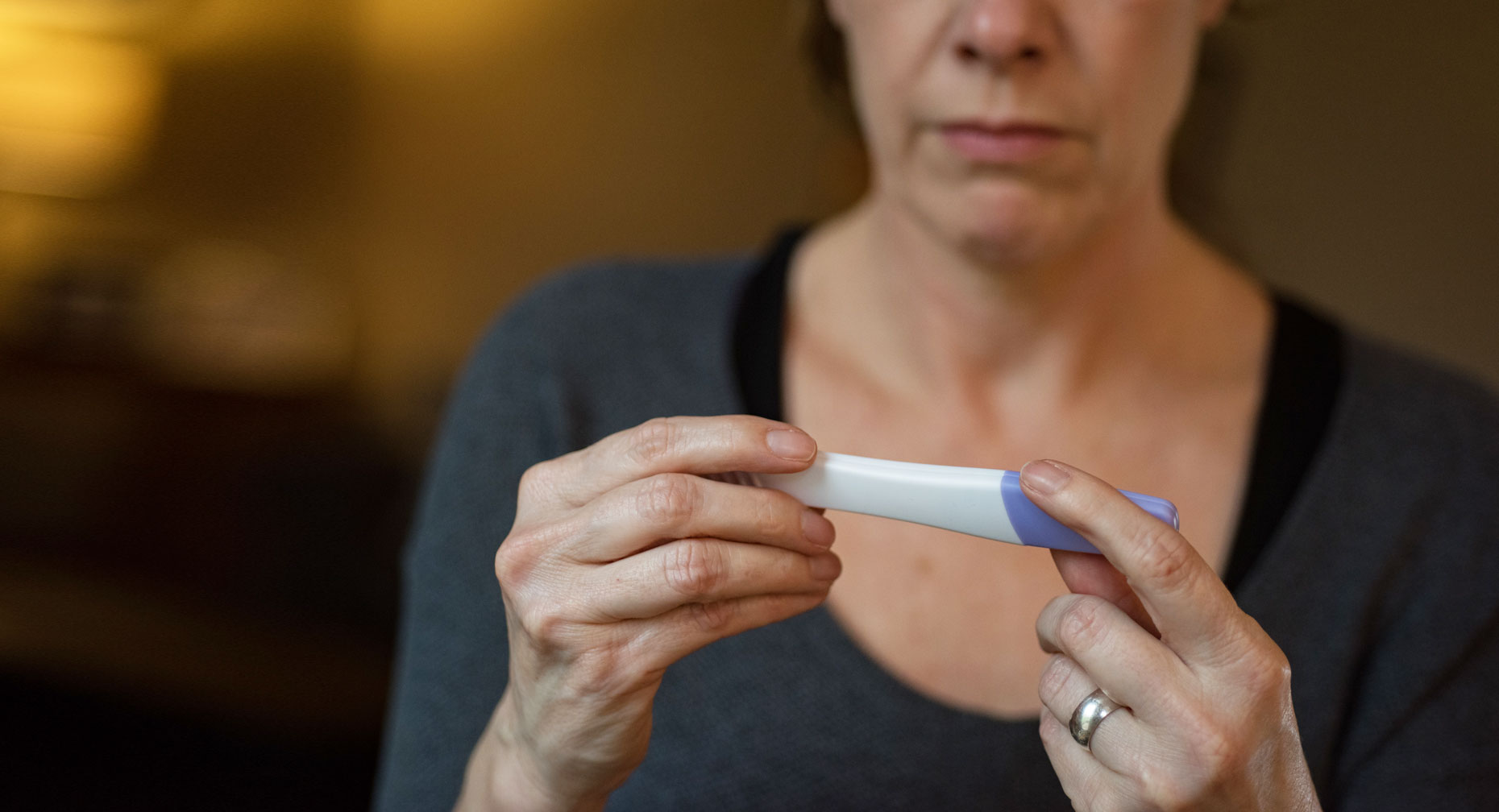 As you head toward "the big change," keep in mind that diaper changes aren't quite out of the picture just yet. You can still get pregnant during perimenopause defined as the years leading up to your final period.
This "menopausal transition" brings unpredictable ovulation cycles as estrogen and progesterone hormone levels go up and down. During these years of yo-yoing hormone levels, your ovaries continue to release eggs for fertilization. Translation: You can still become pregnant.
Premier Health Ob/Gyn physician J. Scott Bembry, MD, says he's seen a handful of patients in his own practice who've become unintentionally pregnant in their late 40s.
Who Can Still Get Pregnant?
The bottom line is if you haven't reached menopause – defined as 12 straight months without a period – you can still get pregnant. Dr. Bembry acknowledges that some women develop a false sense of security when they go off birth control and go for years without becoming pregnant.
Similarly, women with a history of infertility might assume they can't get pregnant in their 40s. The same goes for women with premature ovarian failure. While these patients may look like they're menopausal, they can still ovulate and become pregnant.
How to Tell If You're Pregnant or Perimenopausal
Many pregnant women have no symptoms other than a missed period, which could be confused with perimenopause. If you're in perimenopause and are having irregular periods, pregnancy should be considered, Dr. Bembry explains, especially if you're not using contraception.
He advises pregnancy tests on women up to age 52 or even 60 if menopause has not been confirmed and no form of contraception has been used. This is especially important for patients with abdominal symptoms, which could be a sign of a life-threatening tubal pregnancy.
Denying or ignoring possible pregnancy can delay medical care, which could be risky. Both the risk of miscarriage and having a baby with a chromosomal abnormality increase with age. "Pregnancy can be so far out of patients' minds that they seek care further along than you'd normally see," he says.
The bottom line is if you haven't reached menopause – defined as 12 straight months without a period – you can still get pregnant.
How to Protect Against Unplanned Pregnancy
To prevent a baby bump on your road to menopause, use an effective, safe and appropriate method of birth control until your menopause is confirmed.
Natural family planning (the rhythm method) is not recommended for perimenopausal women because irregular periods make predicting ovulation difficult.
Many contraception options exist. Dr. Bembry says vasectomy is the most effective form of birth control, as long as post-procedure care is followed, but admits a lot of men "just don't go there."
When considering birth control options, talk to your physician. She can discuss risks, effectiveness rates, perimenopausal symptom relief and even which methods can protect against certain cancers.
Source: North American Menopause Society; National Institute on Aging; J. Scott Bembry, MD, Premier Health Specialists