How to Spot the Warning Signs of Teen Suicide
It's enough to worry any parent. Suicide has been on the rise for teens and preteens since the early 2000s. For teens age 14 to 18, it's the second leading cause of death. And according to a recent study presented at the Pediatric Academic Societies Meeting, the percentage of younger children and teens hospitalized for suicidal thoughts or actions has doubled over nearly a decade.
"In the moment, youth believe they can't continue to have this feeling of pain. In their mind, suicide is a way to stop the pain and gain relief," says Samaritan Behavioral Health Director Melissa Jones, MRC, LPCC-SC, LICDC-CS.
Adding to the danger, a young person's brain is inclined to be impulsive and make rash decisions without a lot of thought about the permanent consequences.
So, what warning signs do you look for as a parent and is there anything you can do?
"Have conversations to give children direction and information about making good choices."
Common Warning Signs
Early signs of a child struggling with emotional balance include:
Declining grades
Poor hygiene
Withdrawal from family and friends
Eating dramatically more or less food
Additional warning signs of deep depression or suicidal intentions include:
Posting on social media or talking about committing suicide or wanting to die
Seeking a weapon or method of killing oneself
Extreme mood swings or anger
Feelings of hopelessness or deep emotional pain
Increased use of alcohol or drugs
Reckless or out-of-control behavior
Sleeping too little or too much
What Parents Can Do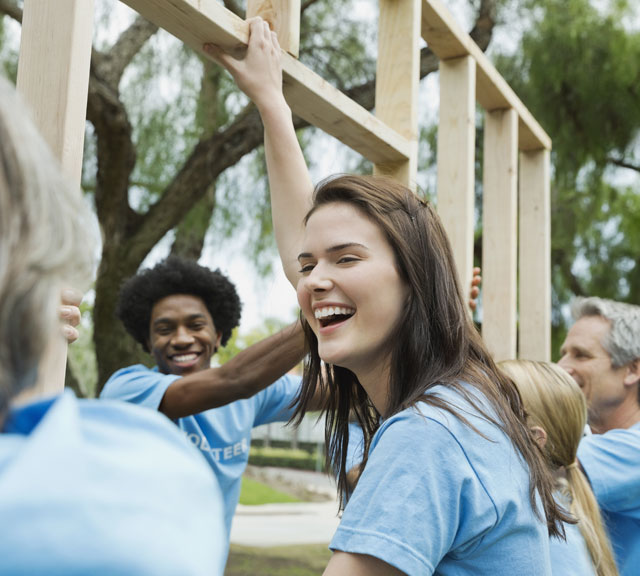 Jones offers guidance to parents who want to protect their children from self-harm:
Keep communication lines open: "As parents, we need to listen and provide education and support so teens and preteens don't feel alone," Jones says. "Start young, when children want to be around you. Once they're adolescents, it's a time of seeking independence and heavy reliance on peer groups more than parental guidance. If openness is the norm in the family, the peer group is less likely to impact your child in a negative way."
She recommends asking neutral questions rather than interrogating. Firing questions, especially with strong emotion, is likely to end a conversation with your child.
Many parents fear that talking about suicide will plant the seed. "Bringing it up doesn't mean they're more likely to do it," Jones says.
Remember that adolescents aren't mini adults: They may engage in conversation with you in a very mature manner, and then respond very impulsively when faced with a decision. Their young brains are wired to act on impulse; rational thought doesn't mature until later. "You can't guarantee that a child won't make a poor choice or bad decision," Jones says.
"This is part of growing up, and learning from mistakes is critical at this time. Have conversations to give children direction and information about making good choices."
Don't underestimate the power of therapy: "It can be difficult to pull out of depression or overcome a traumatic event without seeing a therapist," Jones says. "It's important to recognize that your child needs help and someone to talk to outside the family. Therapy can provide perspective and help a teen or preteen test and correct thinking errors." For some children, medication can also be considered to help stabilize symptoms, when therapy may not be enough.
Tips for Teens Who are Feeling Down or Desperate
Jones says young people contemplating suicide need help seeing that it's not the best or only choice. Her messages to teens and preteens include:
If you're feeling bullied, isolated or down, find a strong adult figure to connect with. It may be a parent, family friend, religious leader or coach. Adults have the benefit of life experience and perspective to help you view things a different way.
If you find it hard to talk about how you feel, try writing it down in a journal. This allows for an emotional outlet for these intense feelings.
Create a comfortable space for yourself where you can be at peace and feel secure.
Do some volunteer work or be part of something bigger than yourself. Get involved with your school or community. These interactions build confidence and allow you to give something back.
Adolescence can be lonely, but you are not the only one experiencing these feelings. And things won't always be this way.
If you are having thoughts of suicide and want anonymous, confidential help, call Samaritan Behavioral Health Crisis Care hotline at 937-224-4646. You can also visit Save.org or YSPP.org (Youth Suicide Prevention Program).
Source: Melissa Jones, MRC, LPCC-SC, LICDC-CS, Director, Samaritan Behavioral Health Inc. — Integrated Care Solutions; SAVE.org (Suicide Awareness Voices of Education)