Hospital Bag Must-Haves for You and Baby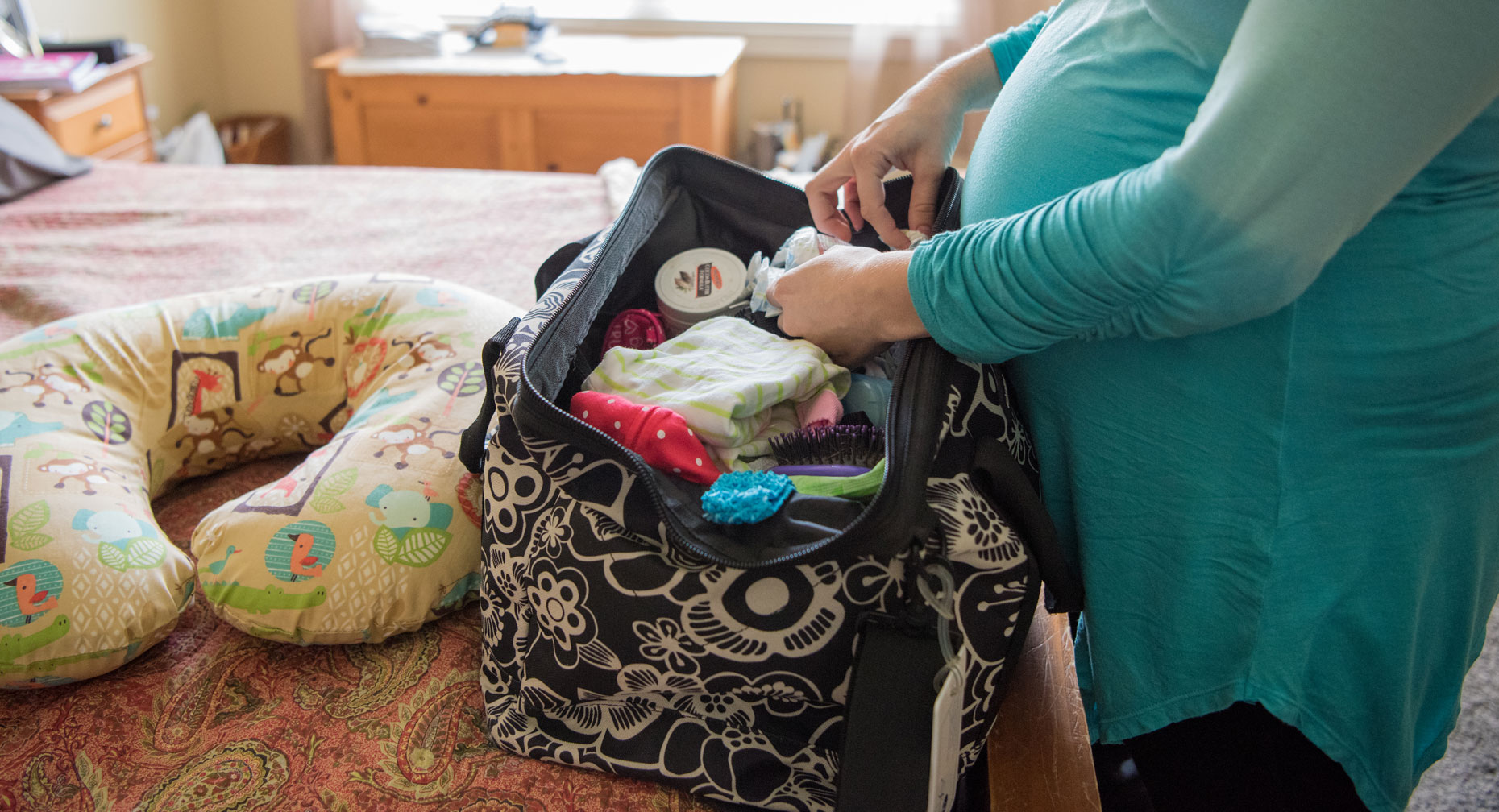 Three or four weeks from your due date? It's that time: get your partner to heft out your luggage so you can start to pack your hospital bag. Whether you're ready or not, your baby is coming soon. While it's not likely that you'll have to rush out of the house Hollywood-style, you do never know. And it's best to be prepared. So, we've put together a list of hospital must-haves and may-want-to-haves for both you and your brand new baby.
Hospital Must-Haves
Don't stress out. You don't want to make packing your bag such a big deal that you put it off. Here are the main essentials:
Health insurance card
A rear-facing car seat installed with infant head support (They won't let you leave the hospital without one!)
Hospital pre-registration forms and any extra forms they have given you
Copies of your birth plan, if you have made one
Comfy clothes to wear while laboring, if you don't want to wear a hospital gown (sports bras can be great, especially if you want a water birth.)
Comfy clothes for you to wear home (Figure on something that you could wear when you were around 6 months along.)
Your baby's going-home outfit (It may be good to bring a few options)
Newborn diapers and wipes for your baby (The hospital will probably provide you with some, too.)
Your toiletries (deodorant, make-up, toothbrush and toothpaste, moisturizer, shower stuff, etc.). Nothing compares to the feeling of getting showered and feeling fresh again after labor!
Your phone and camera (For photos and to be able to call/text the important people in your life)
Glasses and contact case, if you have corrective lenses
Hair tie to keep your hair back if it is long
Your partner's bag of extra clothes and toiletries.
You don't want to make packing your bag such a big deal that you put it off.
Hospital May-Want-To-Haves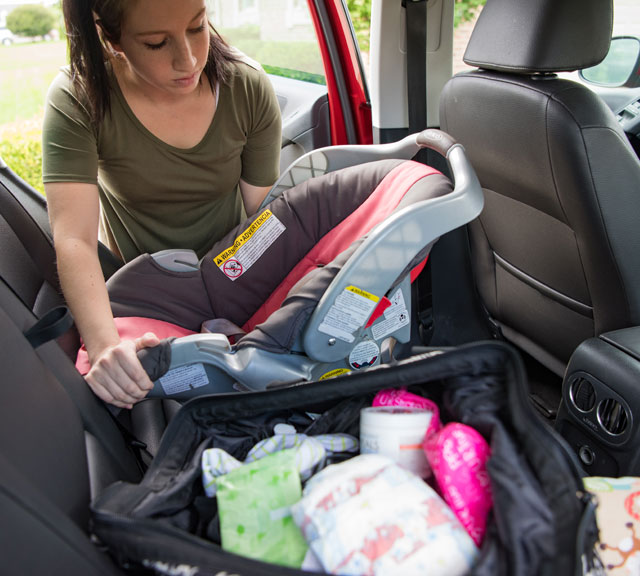 Many new moms suggest other items to bring to make the hospital experience more comfortable and home-like. But, again, don't stress out.
Labor kit: stopwatch, pen and paper to time contractions; tennis balls/massage items; music or aromatherapy to make your room more soothing
Nursing gear: It may make breastfeeding easier for you if you bring a nursing bra or camisole, lanolin and nursing pillow. If you don't bring clothes that are specifically for nursing, just make sure they are stretchy and offer easy access to your baby when you are lying down.
Slippers and cozy socks: Hospitals can be chilly, and your feet can get cold, especially if you are walking around while laboring.
Snacks: to eat both during labor, if you're allowed to snack, and afterwards in the hospital
Extra-absorbent maxi-pads. The hospital will provide you with some, as well as with disposable panties, but some women prefer to bring their own.
Your own pillow, towels and washcloths (If you want extra nice towels and the comfort of your own pillow, make sure they are colorful and distinguishable from the hospital's.)
Entertainment: books, magazines, laptop to watch your favorite shows, etc. Believe it or not, you'll have some down time – though, it will mostly be spent staring at your baby's face and getting excited whenever she opens her eyes!
Source: American Pregnancy Association; What to Expect; Babycenter