Fitness Trackers Help You Stay on Target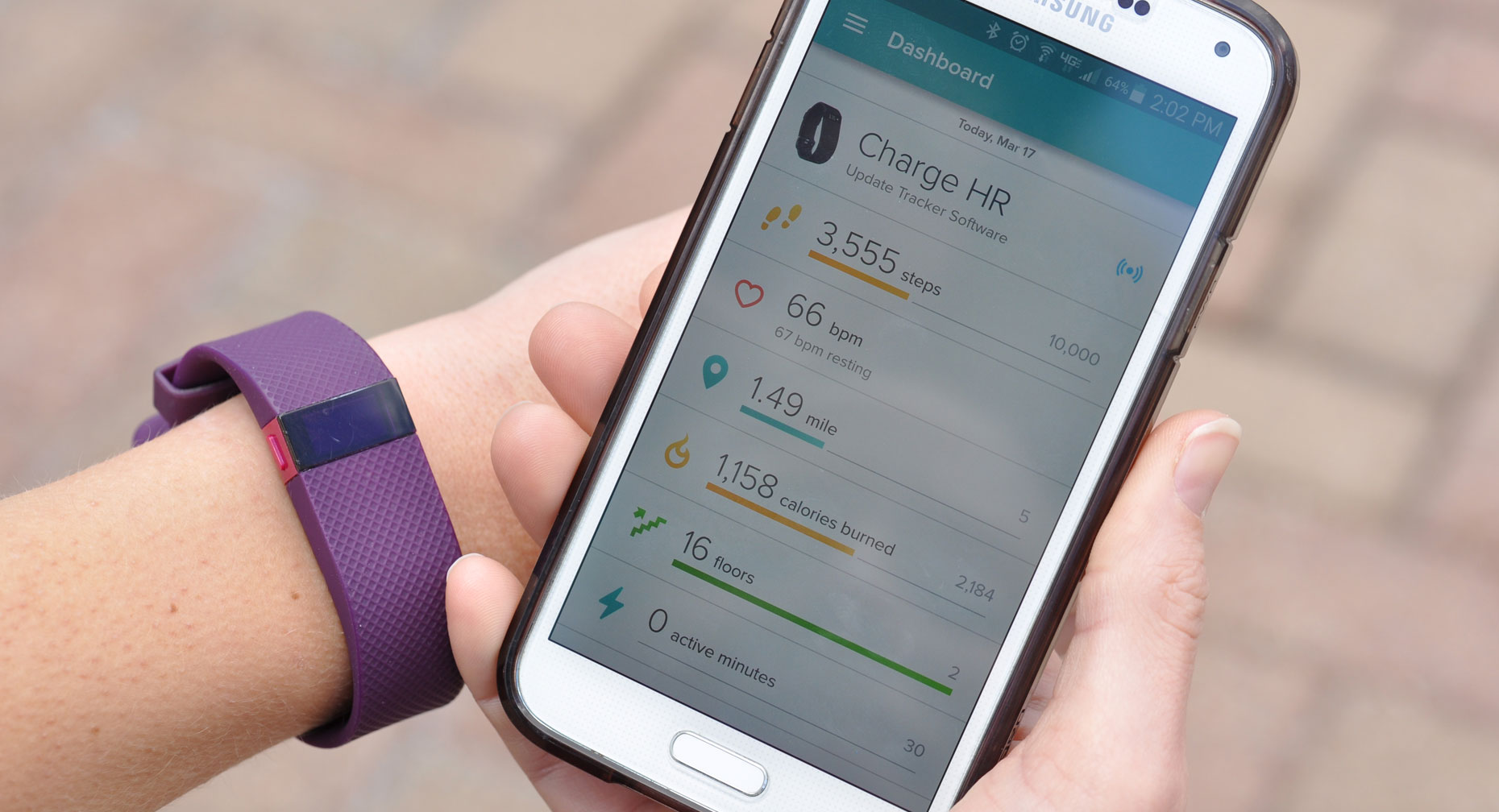 Some days we all could use an extra nudge of motivation to get up and exercise.
If that's true for you, have you ever wondered whether wearable technology — a fitness tracker or smartwatch — could help keep you on track with your physical activity goals?
Studies have shown that these devices motivate many adults to dial up their activity level, says Joshua Ordway, MD, of Franklin Family Practice.
Typically sleek and stylish, fitness trackers can be worn on a wrist, attached to clothing or worn as a pendant. But more than a fashion statement, they provide ongoing, encouraging, visual confirmation that you're reaching your goals. For instance, walking a certain number of steps or burning so many calories in a day.
Fitness Trackers: Most Effective When Used
"I have seen it help people stay accountable and to keep track of how they are doing," says Dr. Ordway.
"It can show someone how long they have gone without working out and provide incentive for them to get back out there again. It also can help provide an accurate picture of how much activity they are doing. It can be easy to think you have been more active than you have been unless you have hard numbers to back it up."
"It can be easy to think you have been more active than you have been unless you have hard numbers to back it up."
As with anything, says Dr. Ordway, these devices work only if used. You're more likely to use a fitness tracker — and exercise — if you choose a device that's best designed to track and record your fitness goals and the type of activity you prefer.
How to Choose the Right Device
He advises that if you aim to lose weight, choose a device that logs calories and tracks daily activity levels. Or, if you're already exercising and want to step up your activity, you may want a device that tracks speed and workout duration so you can measure progress.
Fitness trackers vary in the activities they monitor. These can include number of steps, calories consumed, hours of sleep, active minutes, exercise duration, heart rate, skin temperature and perspiration levels.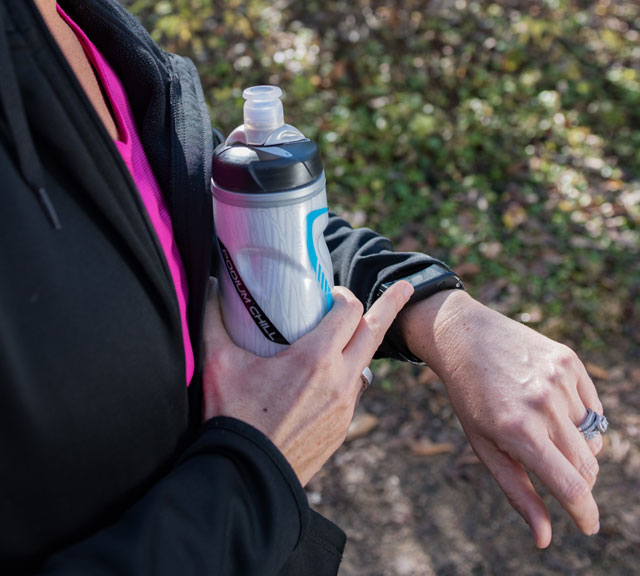 Using a gyroscope, some can identify whether you're sitting, standing, walking, running, biking or swimming.
Through GPS, certain devices track your location. Others can even measure altitude and determine your gains in elevation or how many flights of stairs you've climbed.
And some devices vibrate or provide you a visual or audible prompt when you've been sitting too long and need to get active.
And Don't Forget….
Other important considerations:
Make sure the device is compatible with your cell phone or computer so you can archive and analyze your activity
Understand that some trackers have limited accuracy in measuring footsteps, distance and other activity indicators. Function-specific devices, such as a heart rate monitor that transmits data to your activity tracker, tend to be more accurate.
Consider your exposure to water in your workouts. Some devices are only splash proof, while others are waterproof, ready for laps in the pool.
Also Consider Compatible Fitness Apps
And when choosing a device, review the fitness apps that are available to complement and expand the device's capabilities. Make sure they track and archive the information you need to achieve your fitness goals.
Finding a device and app that syncs your activity to social media will provide you additional motivation and accountability. Your friends can follow along and cheer you on.
Who knows? You could even inspire them as you're reaching your goals.
Source: American Council on Exercise; Joshua Ordway, MD, Franklin Family Practice; Centers for Disease Control and Prevention; Consumer Reports