Finishing Up: The Third Stage of Labor
After you've worked hard through labor and experienced the joy of giving birth, the third stage of labor is not so dramatic. Contractions will begin about five to 10 minutes after your baby is born. Within 30 minutes, you will deliver the placenta, which nourished your baby inside you through your baby's umbilical cord.
The third stage of labor is not so dramatic
Your doctor or health care provider may apply gentle pressure to your uterus and pull on the umbilical cord.
Sometimes your doctor will ask you to push to help the placenta — also called the afterbirth — detach from your uterus. You may feel some shakiness and chills immediately following, but these are nothing to worry about. They will pass quickly.
Once your placenta is delivered, labor is finished. If you have an episiotomy (cut to make the vaginal opening bigger) or any other tears, your doctor will repair them.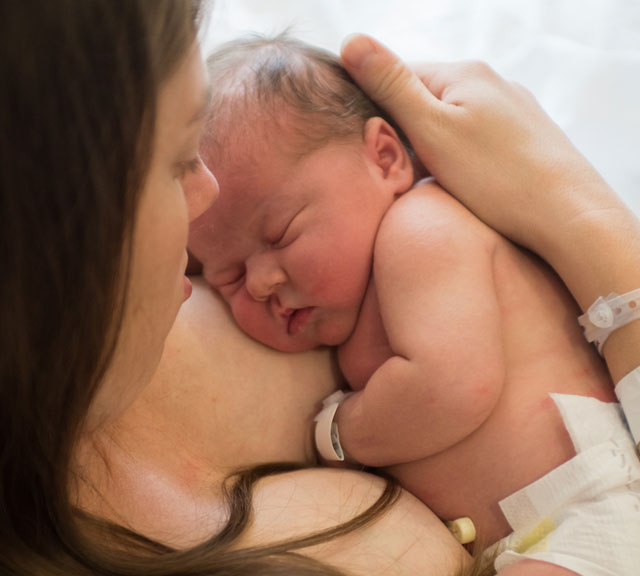 If you choose, you will be allowed to begin breastfeeding within an hour of your baby's birth.
Nurses will continue to monitor you for a few hours to make sure that your uterus contracts and you do not have excessive bleeding.
Then you're on to your next big adventure: parenting!
Source: Womenshealth.gov; American Pregnancy Association