Eat. Drink. Can't Sleep.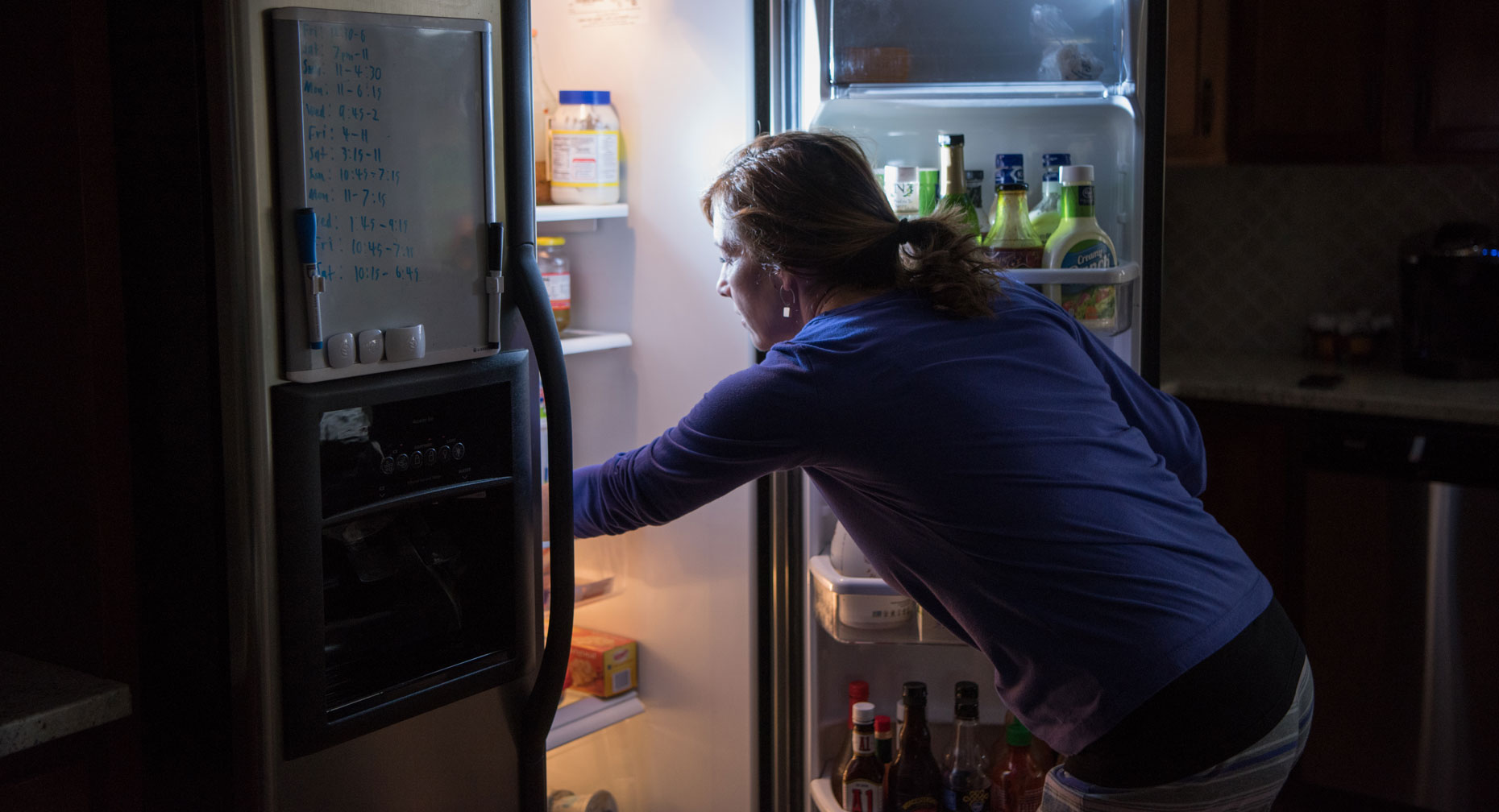 Grrrr. You toss, you turn, you get out of bed and back in again, painfully aware that not getting a good night's sleep is going to seriously affect you tomorrow.
Sometimes you can't fall asleep. Sometimes you wake up frequently and can't get back to sleep. Welcome to insomnia. Women are more likely than men to experience it. About one-third of adults have trouble sleeping a few days at a time. But 1 in 10 suffers ongoing difficulty, known as chronic insomnia.
Certain foods and beverages – and medicines, too -- can contribute to your insomnia. They prevent sleep or cause wild dreams that wake you up. But other choices can actually help you fall asleep faster and sleep more soundly.
Timing is crucial. The closer to bedtime that you eat or drink, the more important role the "consumables" play.
What's Keeping You Awake
Avoid these nasty sleep-swipers:
Beverages. Drinking too much in the evening might mean trips to the bathroom in the middle of the night.
Alcohol. Around 20 percent of Americans use alcohol to help fall asleep. But wait! That glass of wine or cocktail is a depressant. While it may help you fall asleep faster, alcohol contributes to poor sleep quality. You may wake up in the middle of the night or wake up feeling not rested.
Complex carbs. Skip the cookies. Baked goods and sugary treats may reduce serotonin levels and impair sleep, as do white bread and refined pasta.
Caffeine. Caffeine is a stimulant. For some people, consuming caffeine even in the late afternoon can cause sleep problems. Coffee and cola are often caffeine-loaded. Also look out for caffeine in some of these surprises: protein bars, decaf coffee, non-cola sodas, chocolate.
Certain foods and beverages – and medicines, too -- can contribute to your insomnia.
Sleep-Friendly Treats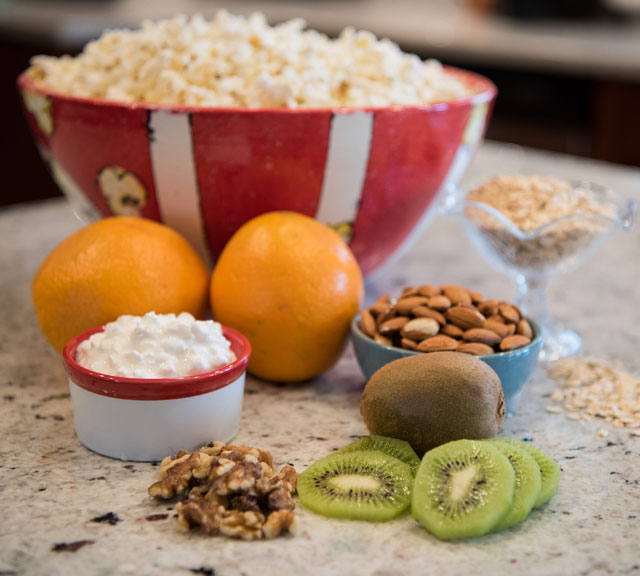 If you want to eat or drink in the evening, consider doing so a full hour before bedtime.
Try a light amount of one of these, which may even help you fall asleep easier:
Nuts, especially almonds and walnuts
Cottage cheese and other foods high in lean protein
Certain fruits including whole tart cherries, bananas, pineapple, kiwis, oranges
Whole grains such as popcorn, oatmeal, whole-wheat crackers with nut butter
A cup of non-caffeine tea such as chamomile, ginger, or peppermint; for an extra dose of calm, add a teaspoon of honey
Warm milk
Source: Sleepfoundation.org; sleep.org