Diagnosis Lung Cancer: Know What to Ask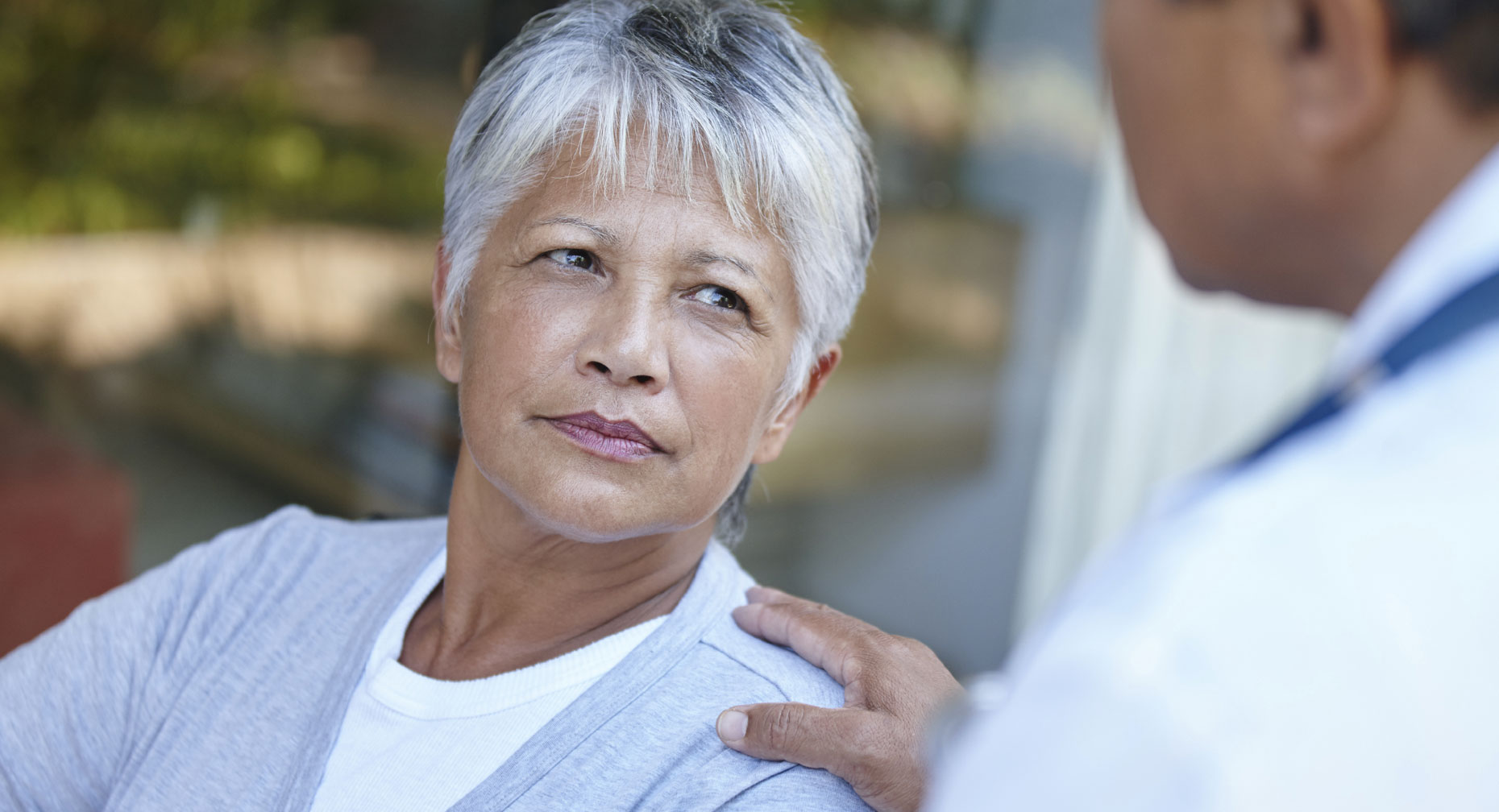 From the time your doctor first utters the words "lung cancer," your consciousness shifts. The experience may be mind-numbing, or your thoughts may race out of control. In any scenario, it can be hard to know what to say, and in particular, what to ask.
Once you absorb what your doctor has said, take some time to make a list of questions to ask. Information may help ease any stress or anxiety you may be feeling about your diagnosis. This list can help.
When You're Told You Have Lung Cancer
Exactly what type of lung cancer do I have?
How do I get a copy of my pathology report?
In what part of the lung is the cancer located?
What stage is the cancer, and what does that mean?
How does this affect my treatment options and long-term outcome (prognosis)?
Is my cancer considered "curable," or is it just treatable?
If my cancer is not curable, how long does someone with my type of cancer live?
Information may help ease any stress or anxiety you may be feeling about your diagnosis.
When Deciding on a Treatment Plan
What treatment do you think is best for me? Why?
Is surgery, including minimally invasive surgery, an option for me?
If surgery is an option, will you refer me to a surgeon?
If I have surgery, will I need other treatments as well?
How quickly do I need to make a decision about treatment?
How much experience do you have treating this type of cancer?
Do I need a second opinion? How do I get one?
What is the success rate of this particular treatment for my type and stage of lung cancer?
Can I take my other medicines during the treatment period?
What is the length of the treatment period?
How long will each treatment take?
Where do I go for the treatment?
What should I do to get ready for treatment?
Who is involved in giving me the treatment?
Does someone need to go with me during treatments?
How will I feel after the treatment?
What are the chances my cancer will come back after treatment?
Will I be able to have children after treatment?
If I need to have surgery, how will I manage if I'm missing a lung, or part of one?
Will the treatment hurt?
What side effects can I expect?
How long will side effects last?
What can I do to ease the side effects?
During and After Treatment
What if the treatment doesn't work?
Will I be able to go to work and be around my family?
Are there any clinical trials I should look into?
If I am interested in clinical trials, how do I find them?
Are there support groups that I can join?
Where can I get help to quit smoking?
Should I change my diet?
How else should I adjust my lifestyle? Should I exercise?
To make it easier to remember what the doctor says, you may want to take notes during meetings or ask if you can record the conversations. It might also help to have a family member or friend with you to take part in discussion, to take notes, or just to listen.
Source: American Cancer Society