Baby on Board! Choosing an Infant Car Seat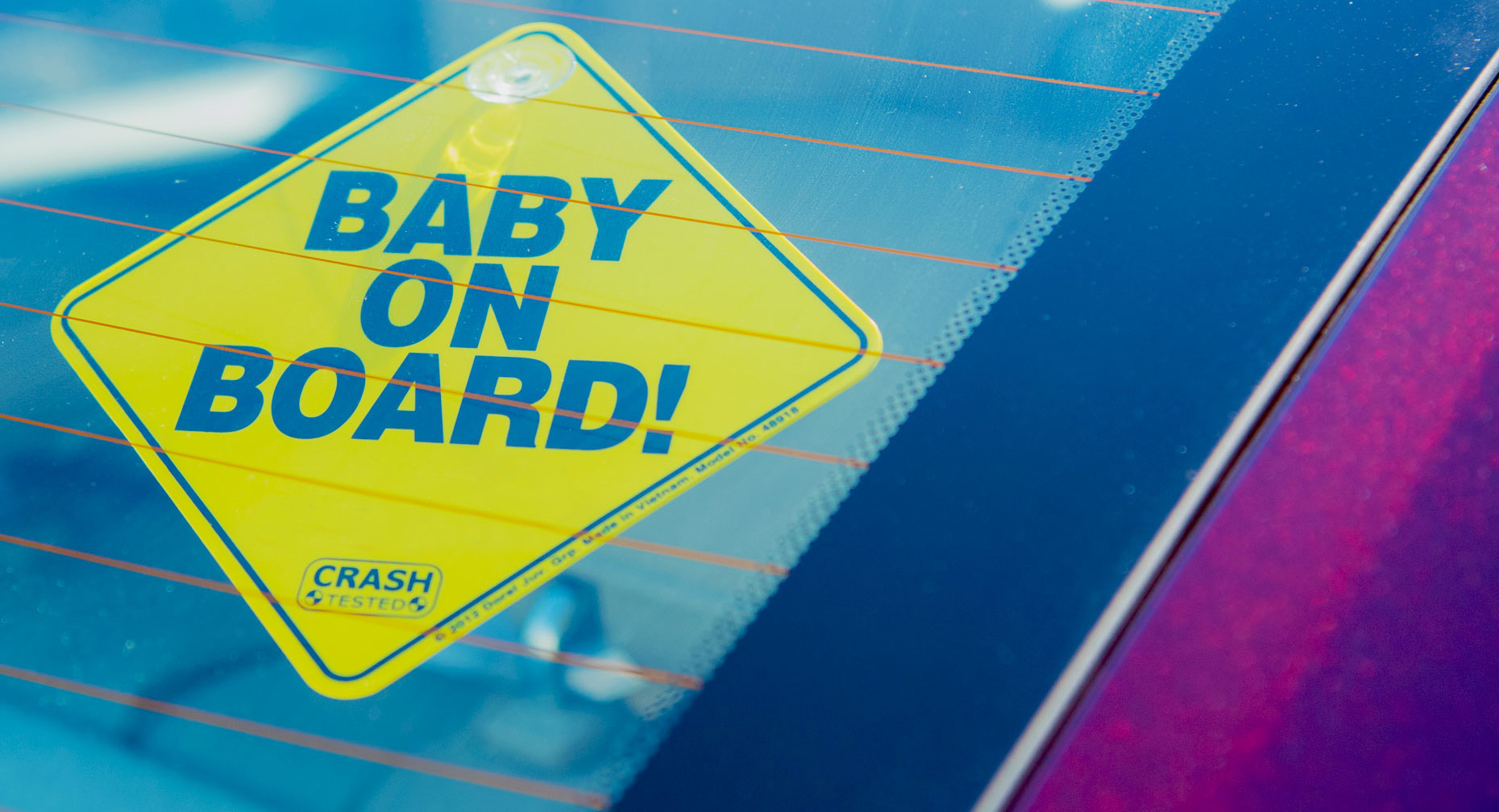 Driving is different after a baby arrives. When your newborn is in the car you suddenly become hyper-vigilant. The slightest traffic violations offend you. You start muttering safe driving practices under your breath. After all, you have precious cargo to protect.
The good thing is that car seats do their jobs well. According to the Centers for Disease Control and Prevention, using a car seat lowers the risk for death to infants up to 1 year old by 71 percent. But how do you go about choosing one?
You have many options when it comes to selecting an infant car seat. Use these tips to make sure you find one that's right for your newborn.
Types of Infant Car Seats
You have the following options for car seats that infants can safely ride in:
Rear-facing only: These seats are small, come with a handle, and can only be used rear-facing. They often have a base that can be left in the car, with a carrier that clips in and out of the base.
Convertible (used rear facing): These seats can be used rear facing for infants, and then switched to forward facing as the baby grows. They do not come with a base and are unable to be used as an infant carrier.
All-in-one (used rear facing): These seats can be used rear facing, converted to forward facing, and later used as a booster seat. Many are large, so it's important to ensure they'll fit in your car in all three positions. They do not come with a base and are unable to be used as an infant carrier.
Researching the Right Seat
Read up on infant car seats before you head to the store. Allow plenty of time to feel comfortable with your decision. There are a lot of details to take into consideration when making your choice. Keep these in mind as you start your research:
Babies and toddlers should ride in a rear-facing seat until they are at least 2 years old or until they reach the highest height and weight allowed by the car seat manufacturer.
Does your car have the LATCH (lower anchors and tethers for children) system, or will you be installing the seat using your car's seat belt? Either is fine, but you need to know which one you have, as that will dictate how you install the seat.
Just as important as choosing the seat is learning how to install it. Find a location near you that has car seat installation experts. Many children's hospitals and fire departments offer car seat fittings for free.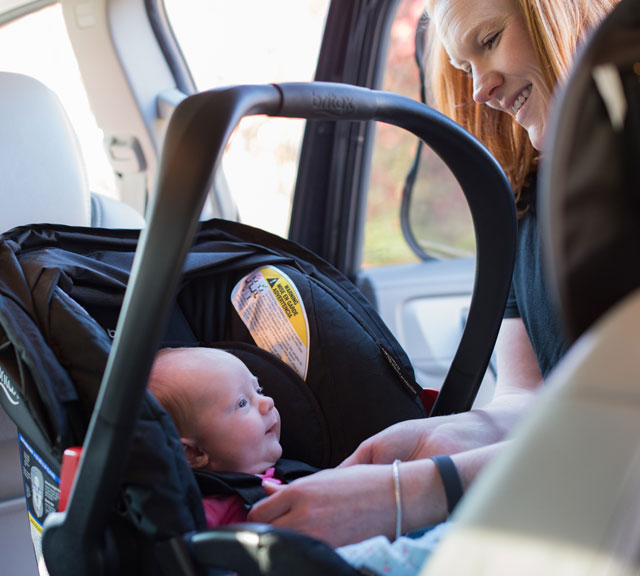 Before You Buy
Ask these crucial questions before making your purchase.
Is the car seat appropriate for the size and age of your child? Always follow the manufacturer's instructions for a car seat's weight and height limits.
Will the car seat fit in your car(s) properly? Consider all of the cars the seat might be used in, including grandparents' and babysitters'.
Is it in your budget? More expensive does not necessarily mean safer and/or easier to use. The safest car seat is one that fits your child and fits in your car properly.
Do you know the seat's history? Avoid a secondhand car seat if you're unsure whether it's been in an accident.
When will your baby outgrow this seat? Know when you'll need to switch to a new car seat based on your baby's age and size. Keep the instruction booklet in a handy place so you can easily refer to it when you start to wonder, "Is he getting too big for this seat?"
What is the seat's expiration date? Yes, car seats have expiration dates, just like food. This is for safety reasons. Don't ignore them.
Using a car seat lowers the risk for death to infants up to 1 year old by 71 percent.
Make No Mistake
Pay attention to these important reminders about car seat safety.
Don't confuse an infant seat with a car seat. Infant seats that are meant for babies to sit in inside the house are not made for use in cars and will not keep a child safe in a car accident.
Move a napping baby out of the car seat. The safest place for your baby to sleep is in her own crib or bassinet. If your baby falls asleep in her car seat, transfer her to her crib as soon as possible.
Use the car seat properly every time you drive. Car seats are only useful if they are used correctly. Fasten the retainer clip at armpit level, and make sure the straps are snug and flat. Always follow the car seat manufacturer's directions.
Teach others proper use of your car seat. Friends and other family members who might transport your baby need to know how all the details of using your car seat as well as you do.
Never leave your baby alone in the car.
Always place car seats in the back seat of the car. The front seat is unsafe for car seats.
Be aware of the height and weight limits of your infant car seat so you'll know when it's time to switch seats. Babies typically outgrow their infant car seats when they're around 8-9 months old. Start researching your next car seat options early, so when it's time to make the switch, you're prepared.
Source: American Academy of Pediatrics; National Highway Traffic Safety Administration; Centers for Disease Control and Prevention