11 Tips to Beat the Holiday Blues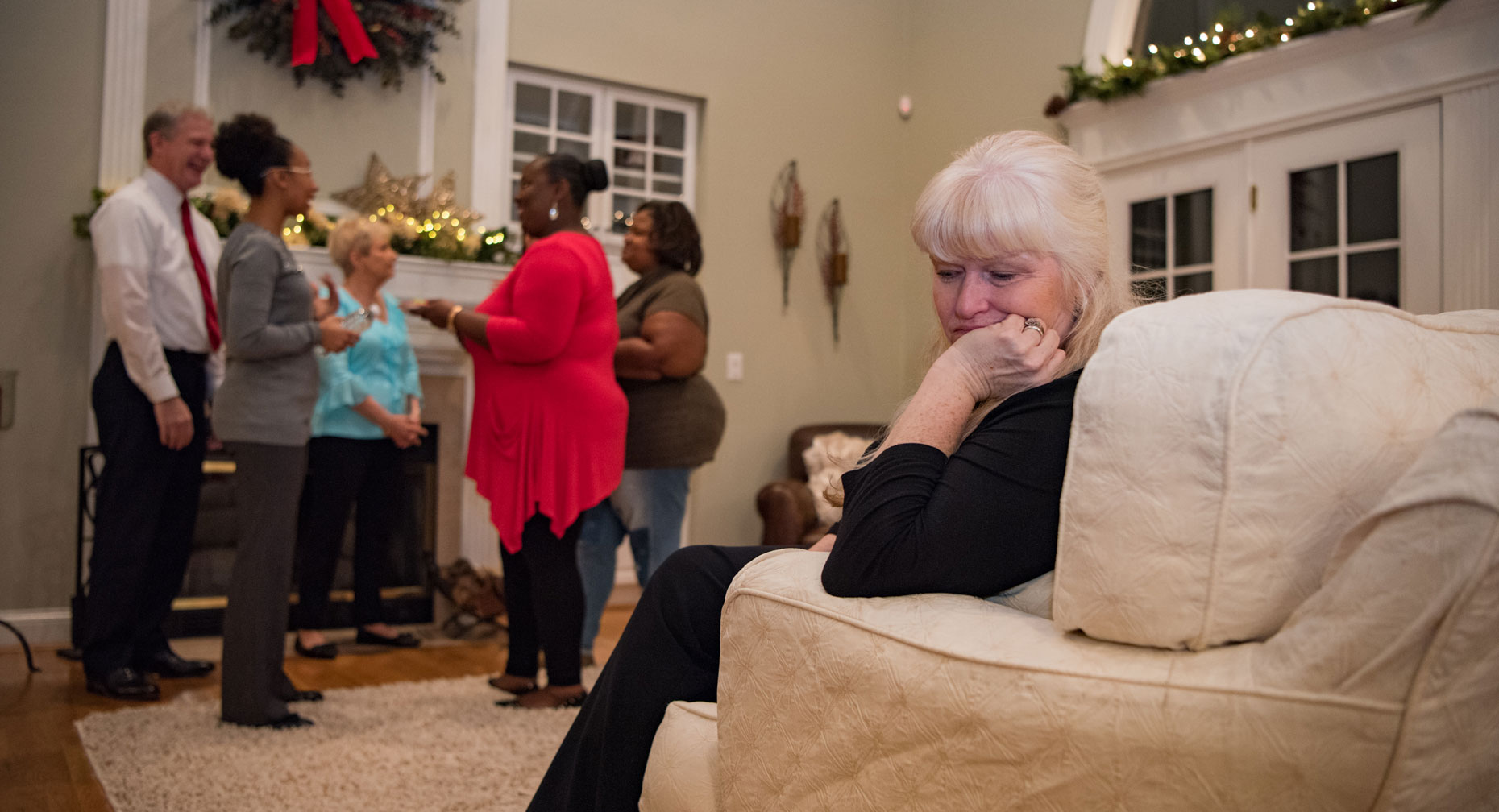 If the idea of a happy holiday season is as laughable to you as a dorky Christmas sweater, you might feel out of step with the rest of the world.
Spend time with those you care about. Evaluate each invitation to see if you really want to attend.
But your feelings are real, and the stress and anxiety of Hanukah, Christmas, Kwanzaa and other holidays can trigger sadness and depression, especially for women. To help you cope during "the most wonderful time of the year," check out these coping strategies for holiday blues.
Don't worry about how things should be. Don't set expectations, such as having a Hanukkah for your kids just like you had.
Stop comparing yourself to others. Judging yourself against neighbors, co-workers or Facebook friends is, well, pointless.
Ask for help. Convert your solo jobs into family fun. Ask everyone to bring food to your Christmas Eve party. Ask, "Mom, can you help me wrap presents?"
Trim your list, not just the tree. Make three batches of cookies instead of five. Do you really need to send cards? Discover store-bought bows. How about book club not exchanging gifts this year?
Don't make excuses when you say "no." If your neighbor asks you to make a kinara for her family's Kwanzaa just like the one you have, say simply, "Sorry, that's not going to work out this year." Period.
Set a budget – and stick to it! Overspending can take your anxiety level off the charts.
Don't think this season will cure past problems. Think your nasty sister-in-law is going to make nice-nice because it's Christmas? Forget about it.
Take care of your body. Yes, your own mental and physical well-being needs to be a priority. Exercise has known anti-anxiety and anti-depression effects, so make time for your workout — or at least park farther from the store. Good nutrition is especially important when you're stressed. Resist overdoing alcohol and sugary items. Bring a veggie tray to the party. Make sure you get your zzzzz's.
Spend time with those you care about. Evaluate each invitation to see if you really want to attend. After all, making potato latkes with your grandchild for the festival of lights is probably more fun than the office party.
Volunteer. Knowing you're making a positive difference in a stranger's life can comfort you.
Consider professional mental health help. If you've tried everything and your blues are impacting your way of life, consider getting help from a professional. Talking to a therapist, even a few times, might be what you need to feel yourself again.
Source: National Alliance on Mental Illness; Womenshealth.gov; PsychCentral.com