10 Stress Relievers for Pregnancy
Pregnant and glowing? Chances are, you're pregnant and more than a bit overwhelmed. Your body — and your life — are going through major changes, and these often lead to stress.
Say "yes" when someone asks to help. That allows you to help them some day.
Feeling stressed can:
Make you feel uncomfortable
Cause insomnia
Cause headaches
Result in loss of appetite or the urge to overeat
Increase urge to smoke, drink, or use drugs
Serious or long-lasting stress may:
Affect your immune system, increasing the chance of getting an infection of the uterus
Cause high blood pressure
Cause heart disease
Increase your chance for a premature baby (born before 37 weeks of pregnancy)
Increase your chance of a low-birth-weight baby (weighing less than 5½ pounds)
Here are some ways to reduce stress during pregnancy: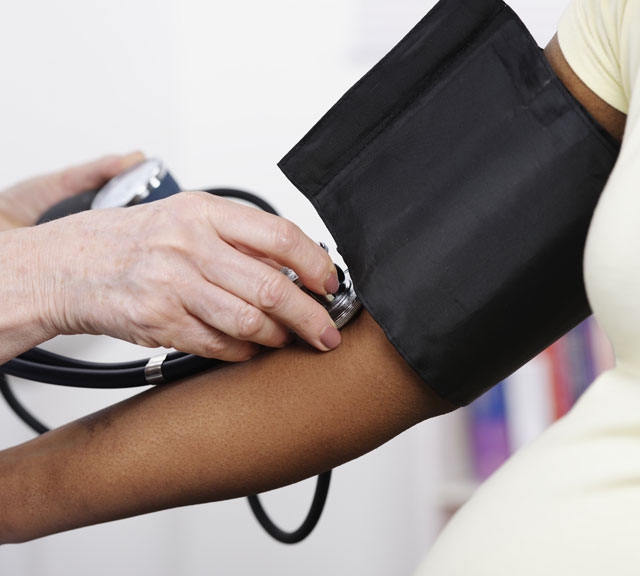 Healthy "input." Good pregnancy health starts with eating right and staying hydrated. Plan nutritious meals in advance and keep healthy foods on hand (whole wheat crackers, yogurt, veggies, etc.) for when you need to grab-and-go.
Exercise. Even a brisk walk can lower the stress hormone called cortisol and increase endorphins (the "feel-good" brain chemicals).
Zzzzzz. Pregnancy is not the time of life to stay up late. Determine the best bed time for you and stick to it.
Talk about it. You know which friends or relatives are good people to talk to, so seek them out and tell them what you're going through. Especially reach out to pregnant friends and new moms and be honest about what's happening with you.
Be stingy with your time. Start saying "no" to others who ask for your time, especially if the request will take you away from caring for your own needs.
Accept offers of help. You may be overwhelmed with things that need doing. Say "yes" when someone asks to help. That allows you to help them some day.
Get educated. Take a childbirth and child care class. When you learn more, some of your fears and anxiety may be relieved. Here are some great resources to get you started.
Solve problems. If you're worried about your job and maternity leave, talk to your employer and get it figured out. Budget problems? Talk to your partner about solutions. Working to solve problems helps relieve the stress of the situation.
Relaxation activities like prenatal yoga or meditation may help. Practice breathing exercises you learn in childbirth classes.
Talk to your doctor. Be honest about your level of stress or depression.
Source: March of Dimes; What to Expect