10 Fun Ideas for Exercising in Dayton's Great Outdoors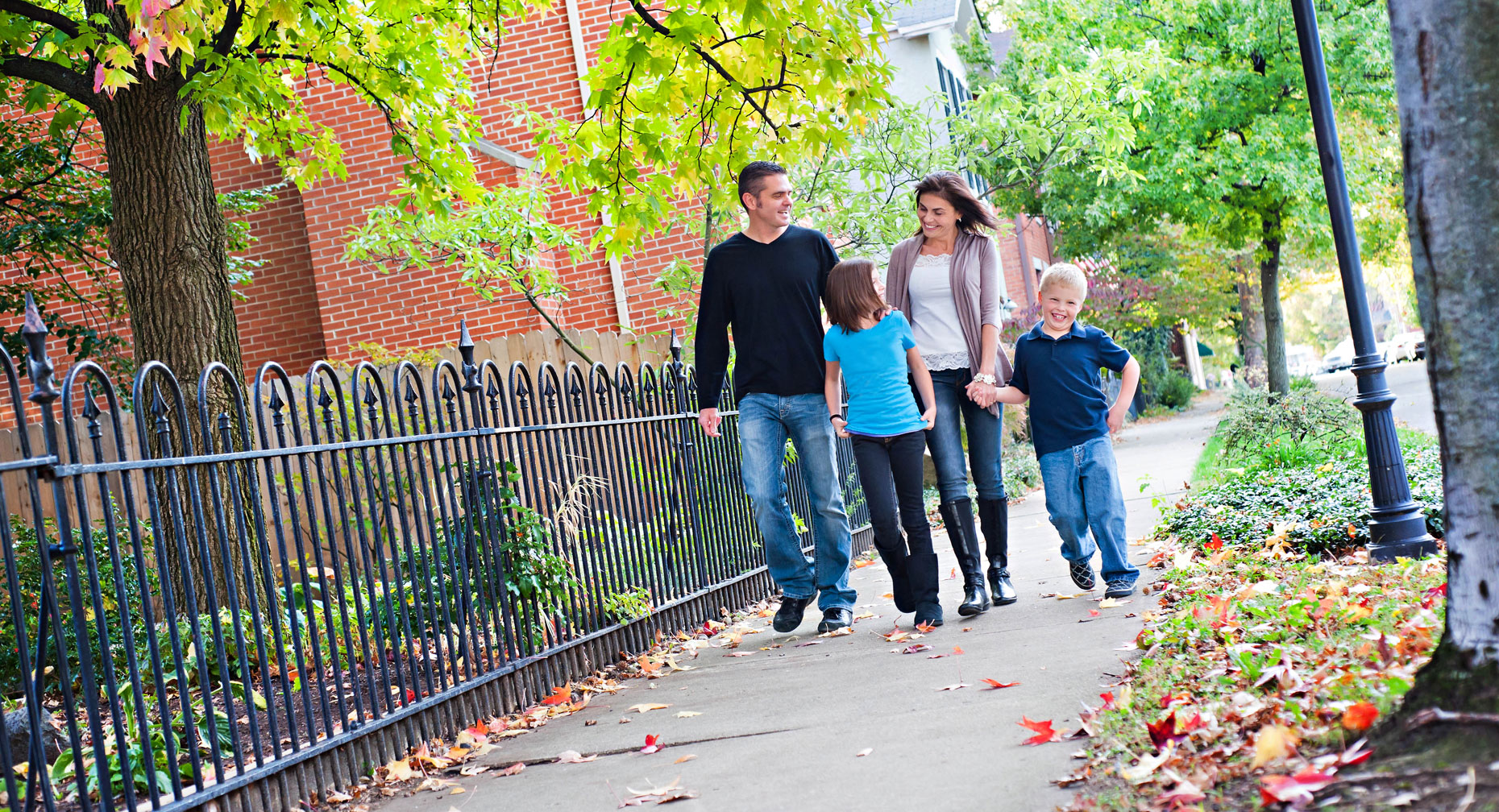 Find Your Perfect Match
Answer a few questions and we'll provide you with a list of primary care providers that best fit your needs.
If you have limited time and want to burn as many calories as possible, venture into the great outdoors instead of the gym. Studies have shown that people who exercise outside do so longer and more often than those working out indoors. Surely the sunshine and fresh air are great motivators!
You'll find plenty of outdoor options if you live in or near Dayton, Ohio, dubbed the "Outdoor Adventure Capital of the Midwest" by the Dayton City Paper.
Dayton's Five Rivers MetroParks
system features more than 16,000 acres of nature, giving you the opportunity to engage in such outdoor adventures as hiking or running on the trails, kayaking, backpacking, water activities and cycling by serene lakes, waterfalls and lush greenery. And you can even bring your dog along if you keep your pet on a leash.
Here are 10 ideas for exercising in Dayton's great outdoors, with one bonus idea for an indoor non-gym option.
1. Hiking Trails
Dayton is officially designated as a "trail town" by local trail associations, a nod to the city's outstanding trails, maps, and resources. You'll find 300 miles of hiking trails in the area, including short hiking trails offered by many of the MetroParks.
The North Country National Trail encompasses a 4,600-mile footpath across seven northern states. In Ohio this trail follows the Buckeye Trail, and the two run together through five MetroParks in Montgomery County. On the Twin Valley Backpacking Trail you will find 22 miles of backcountry trail connecting Germantown and Twin Creek Metro Park.
For the opportunity to meet up with others to hike, join the free Dayton Hikers Meetup
, the area's largest and most active outdoor recreation group. Whether you are a beginner or a seasoned hiker, you can join with others to share in the mission of getting exercise and living a healthy lifestyle.
2. Biking Trails
If your preferred activity is biking, the bicycle-friendly community of Montgomery County provides more than 70 miles of paved, multi-use trails for cycling (as well as for walking, running, and rollerblading).
Seven bikeways pass through Montgomery County, all partially or completely managed by MetroParks: Creekside, Great Miami River, Iron Horse, Mad River, Stillwater River, Wolf Creek and Medlar Bikeways. Mountain biking trails can be found at MetroParks' Mountain Biking Areas at Huffman MetroPark, John Bryan State Park and Caesar Creek State Park.
Last year Dayton instituted its Link Bike Share
program, allowing you to enjoy such activities as a lunchtime bike share ride along the Miami River or Bike to Work Day.
3. Water Trails
The area boasts 400 miles of blueways and water trails, including the Great Miami, Mad and Stillwater rivers, for water sports such as kayaking, canoeing, rowing, and paddleboating. If you consider fishing to be exercise, this too is an option.
4. Golfing
The area's best public golf courses — Community, Kittyhawk and Madden — are accessible year round, a short drive from nearly anywhere in the region.
5. GET UP Montgomery County
GET UP Montgomery County
is an obesity prevention program for area children, youth, and families, offered through the Public Health Department. Dayton and Montgomery County are leading a community-wide effort to combat obesity by increasing physical activity and healthier eating.
6. Explore Outdoor Adventure Connection
Outdoor Adventure Connection
encourages people to seek out nature to enjoy the outdoors for a healthier and more satisfying life. The organization believes that natural settings rejuvenate. The Connection has created tailor-made back-country trips, whether a day hike or a week-long trip, to help you reduce stress, increase confidence, and improve aerobic and cardiovascular fitness. Along with backpacking workshops and private guided backpacking trips, they offer presentations such as one on motivational hiking programs for women.
Dayton is officially designated as a "trail town" by local trail associations, a nod to the city's outstanding trails, maps, and resources.
7. Join Area Outdoor Clubs
Adventure clubs and organizations abound in Dayton. Examples of some of the outdoor physical activity choices and organized clubs for each are:
8. For College Students in the Dayton Area
Check out some of these outdoor activity options if you're a college student in Dayton:
Wright State University
University of Dayton
Wittenberg University
9. Activities from the Department of Recreation and Youth Services
Don't be fooled by its name. Dayton's Department of Recreation and Youth Services
offers residents and visitors of all ages, including older adults, recreation and wellness activities. Recreation centers present classes in yoga, senior dancing, swimming, strength and fitness training, and competitive sports with drop-in or league play.
10. Check out Speedy Feet!
The Speedy Feet
team is a group of athletes who love to run, swim, bike and do any type of exercise for a healthy life. These athletes have taken their passion for exercise and channeled it into giving others a variety of 5k, 10k, and half marathon races and cycling and canoe events.
And a Bonus Indoor Option
Here's another option for exercising outside of a gym — but indoors: mall walking. The Miami Valley Hospital Mall Walkers Club at Fairfield Commons invites you to join this free walking program to walk away pounds, reduce stress, diminish diseases such as Type 2 diabetes, and put depression at bay. The mall walking program also provides you with free health screenings and teaches you proper walking methods.
Find Your Perfect Match
Answer a few questions and we'll provide you with a list of primary care providers that best fit your needs.
Source: MetroParks; Dayton, Ohio Government; Outdoor Dayton; GET UP Montgomery County; Dayton.com; Outdoor Adventure Connection; Link Dayton; Dayton Convention & Visitors Bureau; Meet Up for Dayton Hikers; Speedy Feet; Miami Valley Hospital Mall Walke