Physician Profile: Dr. Jeffrey James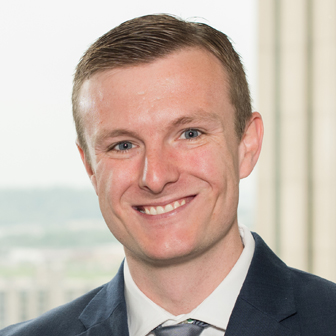 Jeffrey A. James, DO, sports medicine
What is your clinical specialty?
Sports Medicine. I did a residency in family medicine and a fellowship in sports medicine.
Where did you go to school?
I did my undergraduate studies at the University of Dayton and attended Ohio University's College of Osteopathic Medicine for medical school.
What brought you to Premier Health?
I was already familiar with Premier Health from my time in Dayton and knew it was a great place to work, but it was also a great opportunity. I had the opportunity to do full-time sports medicine and orthopedic care and help take on roles as medical director at my alma mater, the University of Dayton. I also work with Centerville High School.
Why did you choose medicine as a career?
A general interest in science then developed into a fascination for how the body worked. As I got further into studies and training, I got more involved in family medicine and sports medicine and loved being able to help a variety of patients. I can treat and help patients of all ages and activity levels.
Who are the people who influenced and/or mentored you?
I have had many mentors throughout my training, but Dr. Sean Convery was a great mentor and promoter for me as I started my career here at Premier Health.
What is it like to work with student athletes in our community?
It is a great honor and service to be able to work with the student athletes in our community. They put so much work and effort into what they do, and it is fun to watch them participate. I am proud for the student athletes who do well and feel bad for those who are unable to compete due to their injuries.
What is one thing most people don't know about you?
I used to participate in amateur boxing throughout high school and early college.
Where is your hometown?
Cincinnati, Ohio
What, if any, sports team(s) do you cheer for?
Dayton Flyers
Cincinnati Reds and Bengals
What is your favorite song in your playlist?
Rubberband Man by the Spinners
What is your favorite food?
Salmon
What is your favorite hobby?
Sports and running
What is your favorite animal, and why?
Orca - intelligent apex predator of the ocean
Where is your favorite vacation spot, and why?
Maui, Hawaii - the views are breathtaking. The weather is amazing. It was also a memorable vacation because we were there watching UD play to a second-place finish in the Maui Invitational.
Describe something (a thing, person, place, experience, etc.) for which you are especially thankful:
I am thankful for the opportunity to take care of a great community and be able to be the medical director and team physician for my alma mater at the University of Dayton. I am also thankful to my wife and family who have supported me throughout all my training.
Pick a Side
iPhone or Android
iPhone
Early bird or night owl
Early bird
Beach bum or mountain hiker?
Beach bum
Dress shoes or tennis shoes?
Tennis
Paperback or e-reader?
Paperback
Coffee or tea?
Coffee!
Cooking or baking?
Cooking
Sweet or salty?
Salty
Back to the May 2020 issue of Premier Pulse