CNSI Physician Designs Parkinson's Study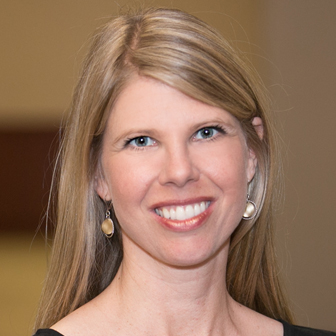 Local Parkinson's disease patients have an opportunity to participate in a research study that could improve some of the lesser known symptoms of the disease.
Premier Health's Clinical Neuroscience Institute (CNSI) will partner with Dartmouth Medical Center in New Hampshire to conduct a study aimed at understanding the effect exercise has on anxiety, fatigue, and depression among Parkinson's patients. At any time during the course of the disease, more than half of Parkinson's patients will experience any of these three symptoms.
"Everyone knows about the motor symptoms of Parkinson's disease such as tremor, slowness, and rigidity," said Mary Feldman, DO, the neurologist at CNSI who will lead the study. "However, the non-motor symptoms are often more bothersome to patients and more difficult for us to treat. It is well-established that exercise is neuro-protective in Parkinson's disease, but the problem is we don't know which exercise is best."
The study will determine specifically whether yoga, spinning (cycling), or Parkinson's dance (also known as "Dancing with Parkinson's") will work better for three prominent non-motor symptoms of the disease. The institute will randomize 24 patients evenly to the three types of exercise, and patients will participate in one-hour classes twice a week for six weeks. Patients will complete a questionnaire before and after exercise to determine whether exercise interventions made a difference.
Participation in the study is free and will include a screening visit with a neurologist prior to the study, as well as a Microsoft exercise band to use throughout. Studies allow patients to be on the cutting edge of new research, while also playing an active role in giving back, Dr. Feldman said.
Dr. Feldman designed the study, which is being funded by a grant from the Parkinson's Foundation – a large non-profit organization that promotes research trials, education, and public awareness related to Parkinson's disease. The research design is particularly unique in that it is funded through the Parkinson's Foundation's PAIR (Parkinson's Advocate in Research) program that encourages physicians to partner with patients who have Parkinson's disease to help design and conduct clinical trials.
Dr. Feldman's research team also includes co-investigator Ashley Paul, MD, from Wright State University, and co-investigators Stephen Lee, MD, PhD, and John Tomeny, a Parkinson's patient advocate from Dartmouth-Hitchcock Medical Center. The team of researchers will combine results, assess statistical significance from both Premier Health and Dartmouth Medical Center patients, and publish the study's results by the end of 2019. Patients can learn more about the study, including how to participate, by calling (937) 438-7500.
Back to the November 2018 issue of Premier Pulse