Your Primary Care Provider: More Crucial Than Ever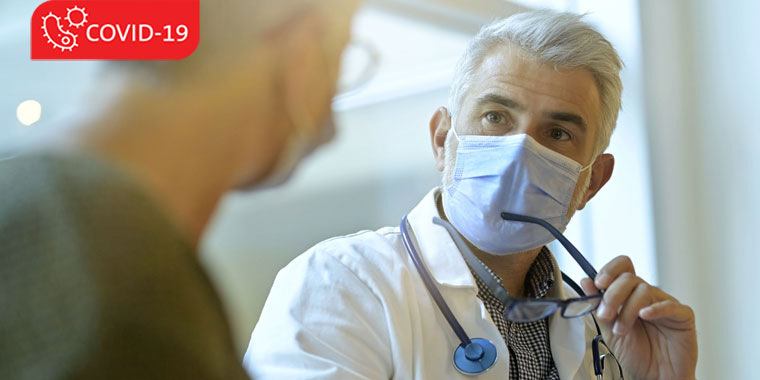 Find Your Perfect Match
Answer a few questions and we'll provide you with a list of primary care providers that best fit your needs.
COVID-19 has taught us quite a bit about the need to be vigilant about our personal health, but one of the pandemic's greatest revelations might just be one of its simplest: the need for each of us to have a primary care provider.
As people isolated at home, many chose to skip routine office visits, as well as other medical procedures and tests. These decisions, though often necessary, also opened patients up to other potential health risks that could be avoided.
Premier Health Now spoke with primary care physician Joseph Allen, MD, from Premier Health Family Care of Vandalia to learn more about the important role primary care providers play in helping lower those risks, and why now is the perfect time to reconnect or perhaps even make that initial connection.
An Ounce Of Prevention
Of course we think of our need for a doctor when we're sick or injured, but one of the most important roles a primary care provider can play is to help keep you from becoming ill in the first place.
"When you have a heart problem you see a cardiologist, or if you have a joint or bone problem, you see an orthopedist," says Dr. Allen. "There are a number things that require a specialist when you are sick, but a primary care provider's role is to help identify potential health problems at their earliest stage. They can also recommend certain lifestyle changes that may even help you avoid problems altogether."
A primary care provider can also help patients make crucial decisions regarding their health and make it easier for them to understand their symptoms. This role has become even more important during the pandemic as people have sought important answers about this novel disease. Thankfully, telemedicine has even made it much easier to maintain those provider relationships in the midst of quarantine.
"Now is a great time for people to establish or re-establish a relationship with a primary care provider," says Dr. Allen. "When taking this step, it's helpful for you to have a good understanding of your own personal and family medical history, as well as any symptoms you might be experiencing. It's also important for you to ask what type of preventive health measures you should be taking at your particular stage of life."
Personal interaction is a key component of the patient-provider relationship. Dr. Allen encourages people to carefully seek out a provider with whom you're comfortable and who's easy to communicate with.
"The relationship between provider and patient is vital," says Dr. Allen. "Once that trust is established, communication can then follow and have a positive impact upon your long-term health."
Find a primary care provider near you.

Find Your Perfect Match
Answer a few questions and we'll provide you with a list of primary care providers that best fit your needs.
Sources: Joseph Allen, MD, Premier Health Family Care of Vandalia; NPR.org