Warning From Down Under: Prepare For Tough Flu Season
Find Your Perfect Match
Answer a few questions and we'll provide you with a list of primary care providers that best fit your needs.
With Australia currently experiencing its worst flu season in five years, U.S. health experts are on alert for signs that the U.S. will follow that trend with its own aggressive flu season.
Roberto Colón, MD, chief medical officer at Miami Valley Hospital and vice president of quality and safety for Premier Health, tells Premier Health Now, "This flu season is going to be very different from the last two, because there is more influenza circulating around the world. More people are traveling, and they are more likely to encounter flu and pass it around from one country to another."
What happens in the Southern Hemisphere often is a predictor of what's to come north of the equator, experts say.
With COVID-19 still asserting itself through ever-evolving variants, a heavy flu season could bring about a "twindemic," Dr. Colón says. Although the prospect is daunting, Dr. Colón provides hope that we're not helpless to battle this dual threat.
To minimize or prevent the effects of flu in your household and community, Dr. Colón advises:
"Vaccinating for flu is tremendously important." He notes that there has been a decrease in influenza vaccinations over the past two years, partly tied into fears and misinformation surrounding COVID-19 vaccines. However, vaccinations are still your best defense against flu and COVID-19, Dr. Colón emphasizes.

Anyone age 6 months and older should get a flu vaccine to minimize symptoms and spread of flu. Those at greatest risk for flu complications include people over age 65, young children, pregnant women, and those who are immune-compromised or have other medical conditions.

Australia's national health agency has reported that children have had the highest number of flu cases in their country this year, so vaccination for young people is extremely important.

"Wear a mask. I can't say enough about how good masks have been at protecting us from influenza as well as COVID."
As temperatures drop, more people congregate indoors, and illnesses in the community rise. Dr. Colón advocates wearing a mask when you're in close contact with other people indoors for extended periods of time.
Annual cases of flu in the U.S. have ranged from 9 million to 41 million between 2010 and 2020, with 12,000 to 52,000 deaths reported annually, according to the Centers for Disease Control and Prevention.
Find Your Perfect Match
Answer a few questions and we'll provide you with a list of primary care providers that best fit your needs.
Sources: Roberto Colón, MD, chief medical officer at Miami Valley Hospital and vice president of quality and safety for Premier Health; NBC News; Centers for Disease Control and Prevention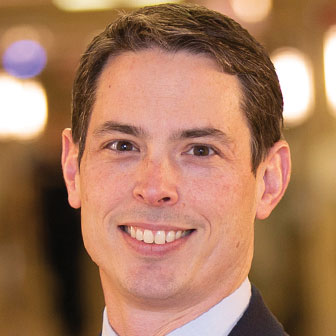 Roberto Colón, MD
Chief Medical Officer at Miami Valley Hospital and Vice President of Quality and Safety for Premier Health