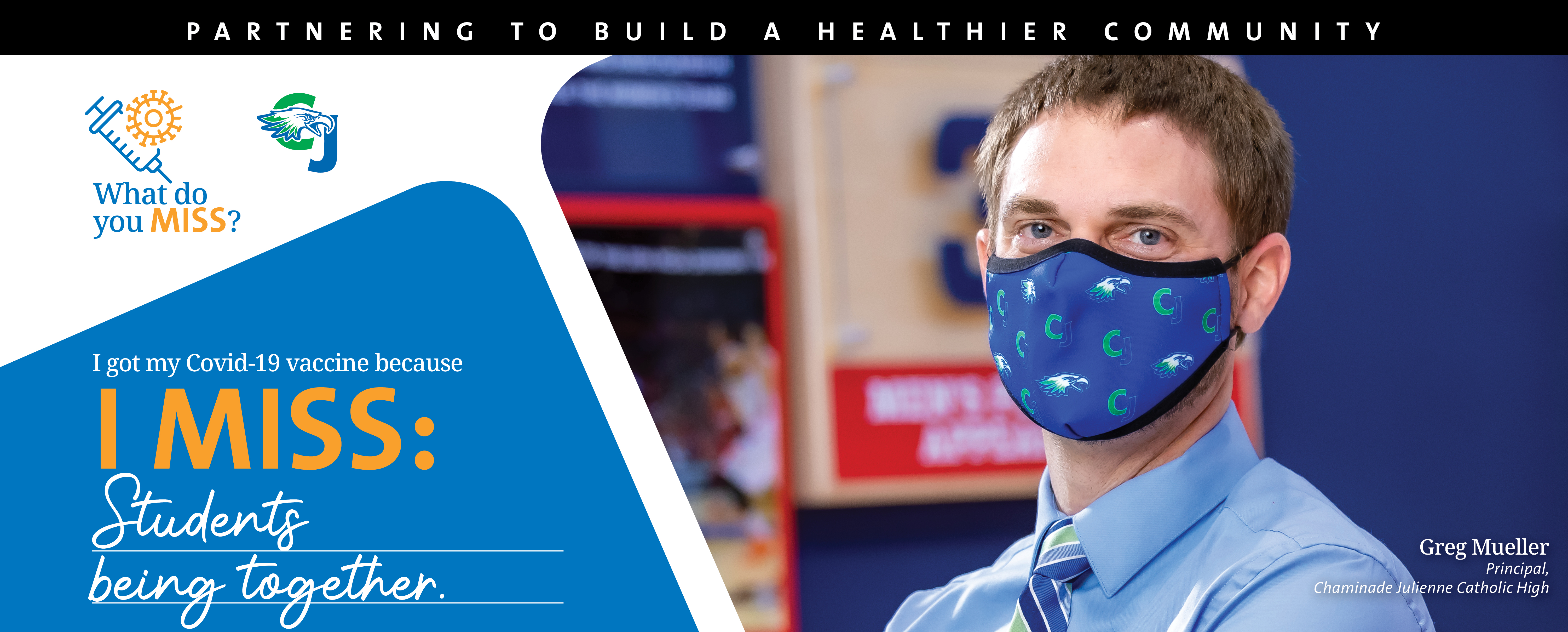 Why I Got Vaccinated
I got the COVID-19 vaccine to protect myself
"I'm doing this for myself, first. I'm doing it for the entire population, because if I'm protected, I'm breaking that entire chain of transmission. And if I don't pass it to anybody, I won't pass it to my family, I won't pass it to my coworkers, I won't pass it to people that come in contact with me in the hospital." - Gregoire Charles, MD
"Ask questions, follow science, get vaccinated," subtitled in Spanish, continues AHA's partnership with the American Medical Association and American Nurses Association to stress that COVID-19 vaccines are an effective way to protect you, your family and your community from the virus.
Need A Ride?
In Dayton: If you need transportation to a vaccine clinic in the Greater Dayton region, the Greater Dayton Regional Transit Authority can help. Dayton RTA recently launched the V for Vaccination program, offering free rides to and from COVID-19 vaccine appointments. You can learn more about this free service on the RTA website.
In Warren County: Warren County Transit is offering free rides for vaccination appointments inside Warren County. Rides are based on availability. To schedule a ride, call (888) 297-0990. To receive a free ride, you must call at least 48 hours in advance and indicate the purpose of ride at the time of scheduling.