Salmonella And the Peanut Butter Recall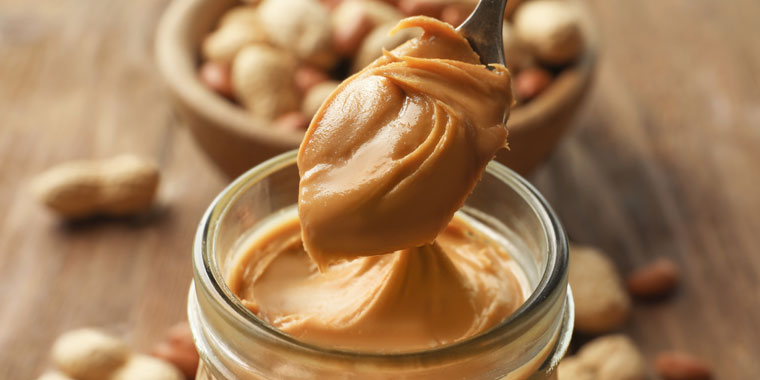 Few things may seem as harmless as a trip to the pantry or cupboard to make a peanut butter and jelly sandwich. A food safety alert by the Centers for Disease Control and Prevention (CDC) recently changed that.
The J.M. Smucker Company announced a voluntary recall of multiple varieties of its Jif peanut butter brand after 14 people in 12 states, including Ohio, became ill after consuming products potentially contaminated with Salmonella bacteria.
If you have any of these products, printed with the lot numbers reported by Jif, you're advised to throw them out. And the CDC encourages you to wash, with hot, soapy water, surfaces and containers that may have touched the recalled peanut butter.
Premier Health Now spoke with family physician Joseph Allen, MD, to learn more about the signs and symptoms of Salmonella infection and when to seek professional medical treatment.
Salmonella Symptoms Not Always Immediate
Salmonella infection symptoms include fever, diarrhea, nausea, vomiting, and abdominal pain. Dr. Allen says that these symptoms can present in as little as six hours to up to six weeks after exposure.
"The majority of those infected experience gastrointestinal symptoms as well as a fever," Dr. Allen says. "In most cases, they will recover on their own within four to seven days of infection, but you should definitely seek out professional medical care if symptoms worsen."
Dr. Allen cautions that children under age 6, the elderly, and anyone with a weakened immune system may be at greater risk for more severe symptoms if infected.
"Those who care for younger and older individuals who become infected should closely monitor their symptoms and contact their doctor immediately if they are unable to stay hydrated or if their fever ever climbs above 103."

Sources: Joseph Allen, MD, Premier Health Family Care of Vandalia; Centers for Disease Control and Prevention (CDC); NBC News