Obesity-Diabetes Link: Why Earlier Screening Is a Good Idea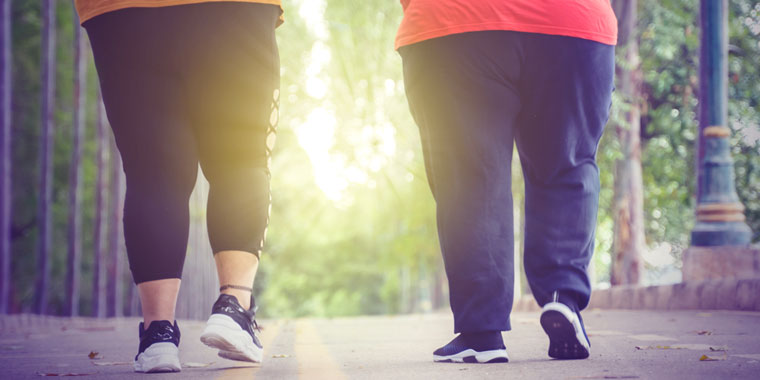 Find Your Perfect Match
Answer a few questions and we'll provide you with a list of primary care providers that best fit your needs.
As rates of obesity and type 2 diabetes continue to rise in the U.S., newly released guidelines recommend that overweight and obese Americans start getting screened earlier for diabetes – at age 35 instead of 40.
The new guidance from the U.S. Preventive Services Task Force, an advisory group to the U.S. government, was recently published in the Journal of the American Medical Association. Premier Health Now reached out to Miguel Parilo, MD, for his reaction.
"There's definitely an epidemic of obesity and overweight in the United States," he says. "And it's one of the most modifiable risk factors for the development of type 2 diabetes." Nearly three quarters of American adults are overweight or obese.
Dr. Parilo specializes in caring for adult patients with diabetes and says that earlier screening will enable doctors to help patients get started on lifestyle modifications sooner – to head off prediabetes and lower risk for developing diabetes. When you have prediabetes your blood sugar is higher than it should be, but not high enough to be diabetes. Most people who get type 2 diabetes have prediabetes first.
"I can't cure diabetes, but I can help prevent diabetes," he says.
"Lifestyle modification is more effective than medications. Although there are medicines we use at times to reduce the risk of diabetes, it's been proven in several studies that healthy lifestyle – healthy nutrition, exercise, and weight loss – is the most effective means of preventing the onset of diabetes and resulting complications of the disease.
"We can help improve length and quality of life if we can intervene at an earlier stage."
Diabetes, he says, is the leading cause of serious health complications such as blindness, kidney failure, and nontraumatic limb loss.
"Many of the diseases that Americans suffer are related to obesity. High blood pressure, high cholesterol, diabetes, heart disease, even some cancers have at their core the common risk factor of obesity, which can be improved upon."
In its new guidelines the U.S. Preventive Services Task Force further recommends that overweight or obese American Indians, Black people, Hispanics, and other groups with disproportionately high diabetes rates, begin screening even earlier than age 35.
Typically, the task force is conservative in its medical advice, Dr. Parilo shared with us. In contrast, the American Diabetes Association recommends that diabetes screening begin as soon as diabetes risk factors – such as excess weight – are identified.
The encouraging takeaway, he concludes, is that we can lower our risk for diabetes through "everyday decisions – parking farther from the front door, taking the stairs rather than the elevator, avoiding the junk foods and sodas. Taking these small steps are safe and effective for most people for the prevention of diabetes."
Find Your Perfect Match
Answer a few questions and we'll provide you with a list of primary care providers that best fit your needs.
Source: Miguel Parilo, MD, Bull Family Diabetes Center; NBC News