National Spotlight Shines On DOs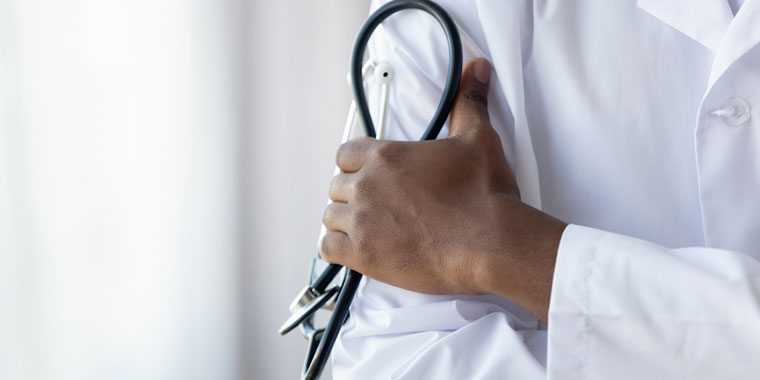 Find Your Perfect Match
Answer a few questions and we'll provide you with a list of primary care providers that best fit your needs.
When Navy Cmdr. Sean Conley, President Donald Trump's physician, updated American citizens on the president's recent COVID-19 treatment, news outlets reported that Dr. Conley is possibly the first presidential physician to be a doctor of osteopathic medicine (DO), rather than a doctor of medicine (MD).
Putting politics aside and focusing on medicine, Premier Health Now asked Matthew Stone, DO, of Middletown Family Practice, to clear up the difference between DO and MD physicians. (In the interest of balanced reporting, however, we share with you that Joe Biden, while vice president, was in the care of a DO, too.)
The difference in DOs and MDs, Dr. Stone tells us, can be summed up as a matter of philosophy.
DOs and MDs both complete four years of medical study, but at different types of medical schools – osteopathic for DOs and allopathic for MDs. Coursework in these schools covers standard medical sciences and practices. But DO schools add about 200 hours of hands-on training in the musculoskeletal system – called osteopathic manipulative treatment (OMT).
OMT training is built on the osteopathic philosophy that the body is an integrated, interconnected whole, the various systems of the body dependent on each other.
Through this interconnection, Dr. Stone says, "the body has the capacity to heal itself."
DOs focus on wellness and nutrition and use OMT's manipulative, massage, and stretching techniques to tap into this healing capacity and help control pain, as an alternative to narcotics, Dr. Stone explains.
"One hundred years ago this (osteopathic medicine) was pretty radical stuff," he adds. Since then, the lines between osteopathic and allopathic medicine have been fading.
For instance, Dr. Stone says, MDs have been adopting more of a wellness, preventive health approach to patient care.
And he knows MDs who have returned to school for OMT training, to incorporate it into their practices. "And I know some DOs who don't use it (OMT) in their practice."
Another commonality of DOs and MDs is that they both complete residency training in their chosen medical specialties after graduating med school. DOs are more likely than MDs to practice primary care medicine, but their presence in other specialties is increasing.
And Dr. Stone adds that while he graduated as a DO, he completed an MD residency program.
Find Your Perfect Match
Answer a few questions and we'll provide you with a list of primary care providers that best fit your needs.
Sources: Matthew Stone, DO, Middletown Family Practice; USA Today; American Osteopathic Association