Monkeypox: The Facts Behind the Headlines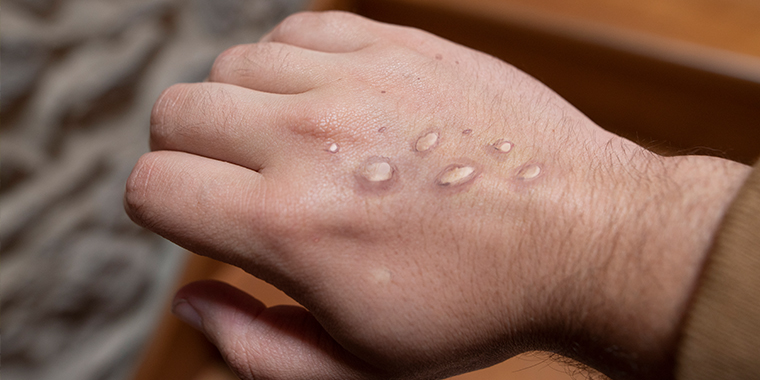 Find Your Perfect Match
Answer a few questions and we'll provide you with a list of primary care providers that best fit your needs.
News about the spread of a seemingly rare and little-understood infection, known as monkeypox, has caused concern among many who have grown weary and wary of announcements about disease outbreaks, like COVID-19.
What exactly is monkeypox? And should you be concerned? For answers to these and other questions, Premier Health Now connected with Premier Health infectious disease specialist Steven Burdette, MD, chief of the Infectious Disease Program at Wright State University School of Medicine.
Separating Fact From Fear
The World Health Organization (WHO) put some concerns to rest, announcing that it does not believe that monkeypox will turn into a pandemic.
The Centers for Disease Control and Prevention (CDC) recently issued a Level 2 travel advisory, calling for travelers to take "enhanced precautions," as monkeypox continues to spread.
The CDC reports that as of June 6, 31 cases of monkeypox have been reported in 13 US states, while 1,019 cases have been reported in 29 countries.
"The biggest difference between monkeypox and a virus like COVID-19 or even influenza is the method of transmission," says Dr. Burdette, who is a fellow of the Infectious Diseases Society of America. "COVID spreads through the air whether a person is six feet apart from you or not, and it can be spread to multiple people at the same time. Monkeypox transmission requires direct physical contact with another infected person."
Monkeypox also has a relatively long incubation period. People generally begin to display symptoms about 12 days after exposure. According to the CDC, symptoms are similar to but milder than the symptoms of smallpox, beginning with fever, headache, muscle aches, and exhaustion. Blisters also occur throughout the body.
Though mortality rates have historically been around 10 percent of those infected, Dr. Burdette points out that no deaths have been reported in recent outbreaks.
"In general, I would just encourage anyone who's traveled to Africa or been in physical contact with someone who has, to simply be aware of any symptoms if they start to occur," Dr. Burdette advises. "I don't anticipate any kind of rapid outbreak since it can be contained by quarantining an infected person until symptoms have passed."
Monkeypox was originally discovered among research monkeys back in the 1950s, though it is more common among rodents in central and western Africa. Outbreaks outside of Africa have been relatively rare since then. The first case detected in the United States was in 2003, when humans came in contact with infected prairie dogs imported from Ghana.
Find Your Perfect Match
Answer a few questions and we'll provide you with a list of primary care providers that best fit your needs.
Sources: Steven Burdette, MD, Wright State Physicians; Centers for Disease Prevention and Control; Today.com; ABC News