Luke Perry and What to Know About Stroke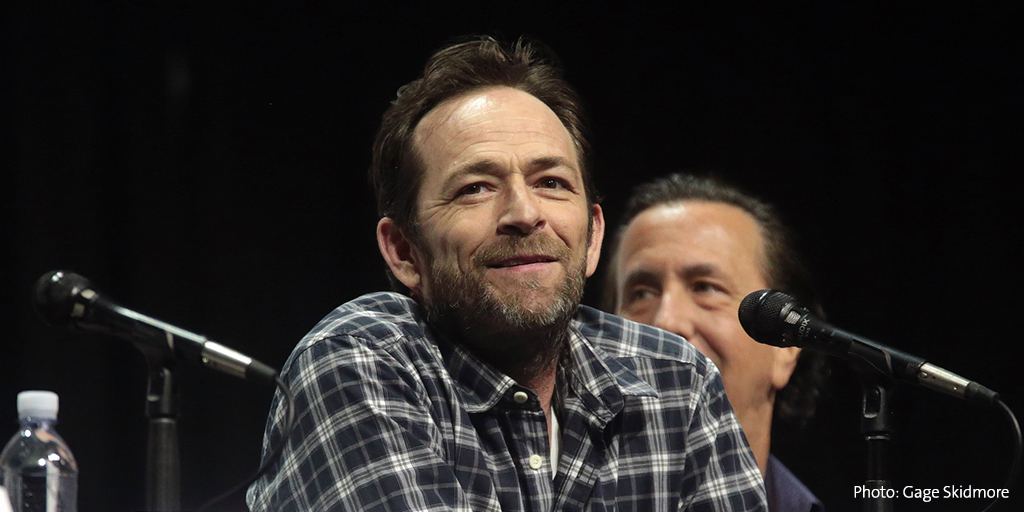 According to news reports actor Luke Perry, best known for his roles in "90210" and "Riverdale," died Monday at age 52, five days after suffering a "massive stroke."
What does it mean to have a "massive stroke" and how do you reduce your risk? Premier Health Now posed these questions to John Terry, MD, of the Clinical Neuroscience Institute and medical co-director of the Premier Health Comprehensive Stroke Center.
"When someone is described as having a massive stroke, it usually means they have had a large amount of brain injury," Dr. Terry said.
Strokes happen when a blood vessel that supplies oxygen to the brain bursts or is blocked by a blood clot.
"Stroke can happen at any age — even in infants — though age increases your risk." But Dr. Terry adds, "Death from stroke is fairly rare. It's more common to have disability."
Function is lost in parts of the body controlled by parts of the brain deprived of oxygen. Symptoms can include facial drooping, weakness or numbness in an arm, slurred speech, and loss of vision or balance.
"It's important to point out that stroke usually does not involve pain. Often people will not react to it because it doesn't hurt," Dr. Terry advises.
"For ischemic stroke (caused by a blood clot), particularly, it's important to act fast, because if you can get rid of that clot quickly and restore blood flow, you can reverse the symptoms of the stroke or make the symptoms much less severe."
He adds, "The sooner the better. Every 15 minutes (after onset of symptoms) reduces the chances of a good outcome by 4 percent."
Emergency stroke treatment options include clot-dissolving drugs and embolectomy, a procedure using a device to pull out the clot.
How to Reduce Your Risk of Stroke
"Stroke tends not to kill people, but to disable them," Dr. Terry says. "So, it's important to do all you can to prevent stroke and stay on top of your health care."
He explains, "A lot of stroke prevention can be achieved by seeing your physician regularly. It's really important to get good control of your blood pressure and not to smoke."
In addition, he says:
Eat a healthy diet
Exercise
Control diabetes
Follow your doctor's instructions if you have atrial fibrillation, a common type of arrhythmia, or irregular heartbeat, that "increases your risk of stroke by about five times the risk for the general population."
Source: John Terry, MD, Clinical Neuroscience Institute; CNN