Jack Hanna's Diagnosis: Why Families Miss Early Dementia Signs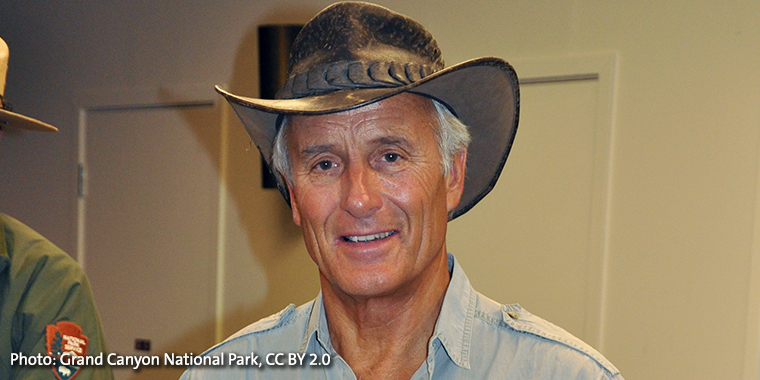 The recent news that popular wildlife conservationist and educator Jack Hanna likely has Alzheimer's disease has left many of his fans stunned and saddened.
Although the world-renowned 74-year-old retired as the Columbus Zoo and Aquarium spokesperson in December 2020, his diagnosis of "dementia, now believed to be Alzheimer's disease" wasn't announced until last week.
Premier Health Now asked neurologist Christopher Janson, MD, with the Clinical Neuroscience Institute to clarify the news. Alzheimer's disease is the most common form of dementia, he explains. The hallmark symptoms are:
Memory loss. Recent memories are lost at first; as the disease progresses, all memories are eventually lost.
Confusion about basic things, like where you are or who you are with
Difficulty expressing yourself and understanding what others are saying
At 74, Hanna is of average age for dementia. "The majority of patients are in their 70s, 80s, and 90s, but you can get early-onset Alzheimer's disease as young as the 40s," Dr. Janson explains.
Although Hanna's family stated "his condition has severely worsened in the last few months," Dr. Janson explains that Alzheimer's tends to develop slowly and worsen over years. "Often there are more gradual changes over time that the patient is able to hide, making the family unaware of how severe things really are," says Dr. Janson. "In many cases a patient reaches a point where he can no longer do things that he used to do, and then it is more obvious to the family. It may seem like a sudden change, but looking back, the signs were there."
Any radical departure from the norm — behavioral changes, confusion, trouble with language — is a reason to bring someone in to be evaluated, says Dr. Janson. On average, Alzheimer's progresses over the course of five to 10 years.
Source: Christopher Janson, MD, Clinical Neuroscience Institute; The Columbus Dispatch