Homelessness Comes to Sesame Street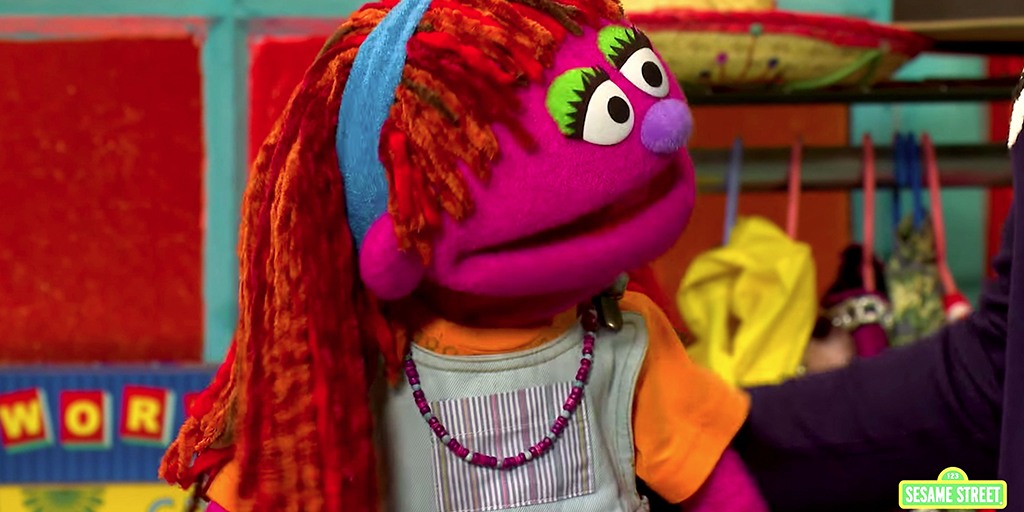 It's fitting that Sesame Street Muppet Lily left the show, but now is back again. Instability is one of the realities of homelessness that Sesame Street producers hope Lily will teach viewers. Empathy and understanding of the growing issue is their overall goal.
As a social worker with Samaritan Behavioral Health's Young Children's Assessment and Treatment Services (YCATS), Casie Poore, MSW, LSW, frequently counsels children who are homeless. She tells Premier Health Now that lack of stability can have lifelong effects. These effects, however, can be minimized with getting involved in services and having families talk about changes as they come with their children.
"Because homeless children are never sure where they will stay next, they are very protective of the people and the things they have, and they have a difficult time separating from them," she explains. "During a counseling session, for example, children who are homeless often want to hold onto a toy and never let go because they're not sure they'll ever see that toy again."
The instability of homelessness can last a lifetime. "When these children get older they may have a hard time staying in school or holding down a job," says Poore. "And it can be difficult to form lasting relationships with people other than the parents, relatives or siblings they grew up with. Separating from the people they've relied on can be very difficult." As adults, these things are difficult because as children they were taught, through circumstances, that people don't stay and things constantly change. Again, these things can be treated and healed with services in our community.
Teaching Kids About Homelessness
Poore says parents can help their children understand homelessness. Because kids often don't see past their own environment, Poore suggests parents explain how some children don't have a stable place to live. "Homeless children aren't only found in shelters or on the street. They may stay at one house until they are no longer welcome, then move someplace else."
Above all, parents can teach their children kindness and gratitude for the things they have, says Poore. "And that it's OK for kids to be different than you and still be your friend." Teaching children not to discriminate is a valuable lesson, she adds.
Involvement in service activities also raises awareness.
Establishing Boundaries
Children benefit from learning how to establish healthy boundaries. Poore advises parents to teach their children that their homeless friends should be treated like anyone else. "Sharing your toys is good; but it's OK to ask for your own turn, too," she says.
As a counselor, Poore often encounters homeless children who want to run up and give her a hug, or hold her hand. In instances like this, "it's important to set boundaries by requesting children ask permission before showing physical affection. For example, I would say, 'I'm Miss Casie. Would you like a hug?'" We teach when we model good behavior for all children, she says.
Source: Casie Poore MSW, LSW, Samaritan Behavioral Health, YCATS; cnn.com