Home Safe Home: Protect Babies and Toddlers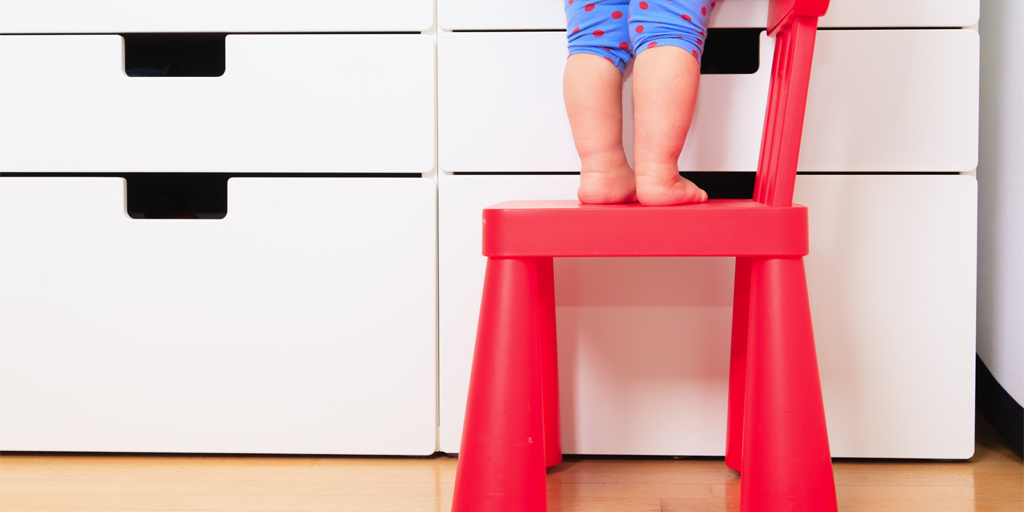 Are you overlooking hazards to child safety in your own home?
The shocking video of a 2-year-old pinned by a dresser and his twin brother's astonishing rescue has grabbed the attention of millions. The twins' parents posted their nanny cam video to alert others to the dangers of tipping furniture.
Premier Health Now consulted Joseph Allen, MD, Family Medicine of Vandalia, who encourages parents, grandparents and caregivers to take another look at your home to make it safe for babies and toddlers.
"I see a lot of kids who have injuries from falling off beds or rolling off couches," Dr. Allen says. He lists falls, accidental ingestion, burns and cuts among the most common childhood injuries at home.
Dr. Allen says most home accidents with little ones can be avoided by following these safety tips:
1. Never leave a baby or toddler on an elevated surface or free to move around without close supervision.
2. Create protective barriers:
Securely fasten safety gates across stairs to prevent serious falls.
Use cabinet locks to keep children from reaching harmful substances.
Buy or make your own padding for sharp furniture edges or select soft, kid-friendly furniture.
3. In the kitchen, push pot handles away from the front of the stove, and keep sharp or hot objects out of reach.
4. Anchor large furniture to the wall so it can't tip. Make sure large objects on top of furniture cannot move.
5. Check for safety threats when you enter an unfamiliar environment.
"Children can move more quickly than you think," Dr. Allen says. Keeping your attention focused on an active child and being aware of possible hazards could save you the heartache of a trip to the doctor or emergency room.
Source: Joseph Allen, MD, Family Medicine of Vandalia