Heading To the Pool? Urine For a Surprise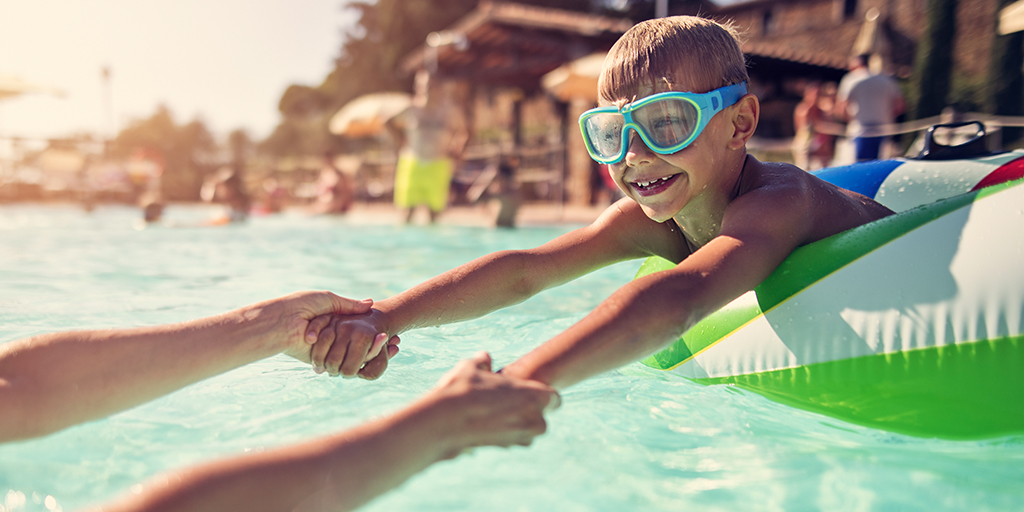 Find Your Perfect Match
Answer a few questions and we'll provide you with a list of primary care providers that best fit your needs.
As the weather warms up and signals the end of another school year, summertime rituals begin to kick into high gear. For many families, those annual traditions will include multiple trips to their local swimming pool.
Do you know how safe your local swimming pool's water actually is? It may be natural to think that a pool is much safer and resistant to germs if it has a more potent chlorine scent. However, Anessa Alappatt, MD, a family medicine physician with Fairborn Medical Center, offers a reason to pause before taking your first plunge into the water.
What Lies Beneath?
"When a pool gives off a stronger scent, it simply means that it's the result of a chemical reaction taking place as chlorine reacts to an excess of pollutants in the water, such as urine," says Dr. Alappatt.
Dr. Alappatt explains that a variety of substances on our bodies actually cause this chemical reaction to occur, such as skin lotions or hair products. Nevertheless, the abundance of human waste is a problem that is impossible to ignore, even though the thought of it might be difficult to stomach.
"It depends upon what you read," says Dr. Alappatt, "But upon average, it's estimated that about 30 to 40 percent of people urinate in the pool, and that adds up to about one to three ounces of urine per person."
Though chlorine can quickly destroy the bacteria in the urine, it further dilutes the chlorine's effectiveness, putting the public's health at greater risk. As a result, Dr. Alappatt offers a couple of important tips for staying safe and healthy both before and after your next trip to the pool:
Shower before, shower after. Showering before you jump into the water rinses away harmful chemicals that won't dilute chlorine and will allow it to work more effectively. Showering after you swim removes any chlorine as well as other harmful pollutants.
Be a part of the solution instead of the problem. Simply choosing not to treat the swimming pool as a public restroom will keep you and others healthy. Additionally, avoid swimming pools if you have recently had diarrhea, since it can take up to seven days for chlorine to kill bacteria caused by stool.
Find Your Perfect Match
Answer a few questions and we'll provide you with a list of primary care providers that best fit your needs.
Source: Anessa D. Alappatt, MD, Fairborn Family Medicine