Focus On Handwashing, Social Distancing — Not Gloves — When Shopping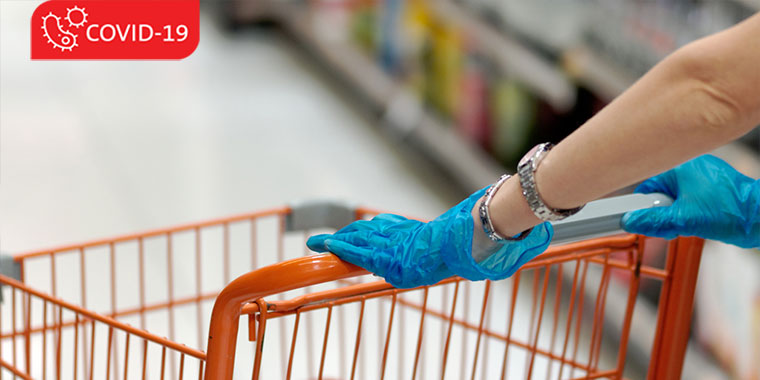 Does it make sense to wear disposable gloves when you go grocery shopping? Or are disposable gloves more trouble than they're worth when it comes to protecting you and others from COVID-19 infection?

Premier Health Now took these questions to Randy Marriott, MD, a board-certified emergency physician and medical director of the Premier Health EMS Center of Excellence.

"The glove itself can transmit germs," he told us. "Really the focus should be on hand hygiene and less on barriers."

That is, you're safer shopping without gloves and washing your hands afterward – making sure you don't touch your face before handwashing.

He adds that when used gloves are disposed of improperly – as evidenced by gloves found discarded in area supermarket parking lots and shopping carts – they potentially endanger the health of employees who must pick them up.

Used gloves "potentially contain body fluids, saliva, and they should be treated as if you would find someone else's Kleenex," Dr. Marriott says.

When picking up discarded gloves, be sure to wear gloves or use another barrier such as a paper towel, he adds. When cleaning up after others, Dr. Marriott says you can safely wear dish-washing-type gloves that you wash with soap and water afterwards, as you wash your hands.

If you choose to wear disposable gloves, though, the proper way to take them off is:
Pinch them at the wrist and pull off to reduce the risk of transferring germs to your fingers.
Dispose of them immediately in a trash receptacle.
Wash your hands for 20 seconds!
Source: Randy Marriott, MD, medical director, Premier Health EMS Center of Excellence