COVID-19 Booster Straight Talk: What You Need To Know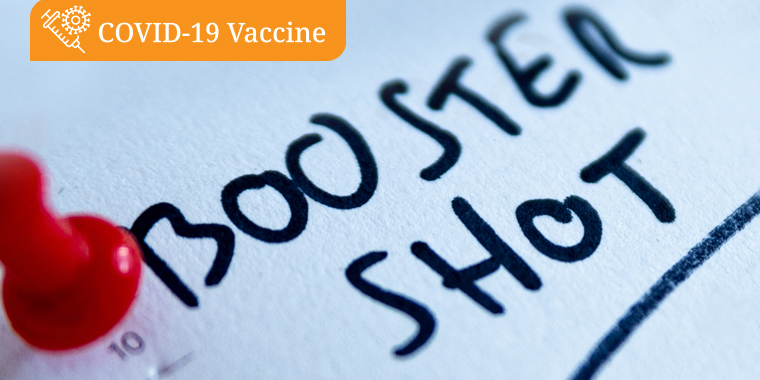 Now that the Centers for Disease Control and Prevention (CDC) has approved the COVID-19 booster for all fully vaccinated adults, Premier Health Now asked family physician Joseph Allen, MD, to clarify where things stand and what may be next.
"For those who want to do everything they can to protect themselves from COVID, the availability of the booster is a wonderful thing," he says. "It provides the best protection available to avoid a bad outcome associated with COVID."
Who Is Eligible?
The booster is available to anyone age 18 and older who completed their primary COVID-19 vaccination series (two doses of Pfizer or Moderna, or the single dose of Johnson & Johnson) at least six months ago.
Which Booster Should I Get?
Regardless of which vaccine you originally received, your booster can be either Moderna or Pfizer. "The Pfizer booster is the same strength as the original Pfizer vaccine. But because studies show that people who were vaccinated with Moderna have a higher immune response after six to nine months, the Moderna booster is half strength," Dr. Allen explains. "This lower Moderna dose still provides the protection needed."
What If I've Already Had COVID?
Dr. Allen explains it this way. "There are two kinds of immunity: natural immunity, which you develop if you've had COVID. And immunity you get from a vaccine. Although unusual, we've seen people with either type of immunity get sick enough to be hospitalized. But the people we haven't seen hospitalized are those who have both types of immunity."
"So if you want to be protected as much as you can from COVID, even if you've already had COVID, I recommend getting the vaccine and booster," he adds.
In the end, Dr. Allen says he supports whatever decision you choose. "Some believe they can avoid ever being exposed to COVID and so are choosing not to be vaccinated. Personally, I think that eventually everyone on the planet will be exposed. But we can agree to disagree." He urges vaccine doubters to "take in all the information out there. Talk to people you trust. Realize that everything you read or hear may not be true. Then make a conscious decision based on all you've learned, keeping emotion and politics out of it."
Where Can I Get the Booster?
Booster shots are available with appointment at some physician offices, most pharmacies, and through Premier Health. Or for the location nearest you, go to Vaccines.gov.
What's Next?
Dr. Allen is hopeful the fear and panic associated with COVID are in the past. "I think we've flipped the switch. We've learned to live with it."
Will there be more boosters in our future? "Everyone's guess is just a guess, but my personal feeling is that COVID boosters eventually will be like tetanus boosters; we'll need one every five to 10 years. Or we may see the COVID booster combined with the annual flu vaccine, becoming just one shot. We really don't know yet."
Are masks still necessary? "That's a touchy one. I think if you're in a setting that makes you uncomfortable, or you're with people who are at high risk of getting COVID, wear a mask. But if you're comfortable without it, that's fine. I wear one in the office, but not at my kids' outdoor soccer games."
Like most of us, Dr. Allen is ready to put this virus behind us. "I look forward to the day I say 'COVID' and someone says 'what's that?'"
Sources: Joseph Allen, MD, Premier Health Family Care of Vandalia; Centers for Disease Control and Prevention