What Your Children Eat Affects How Well They Learn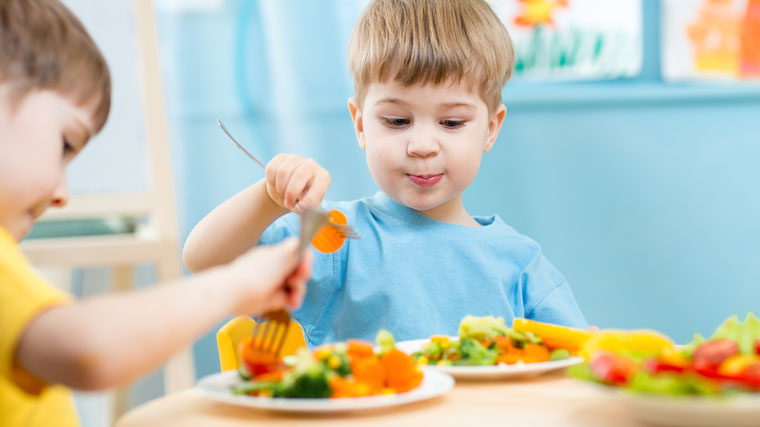 As your children grow, you'll discover that a healthy, well-balanced diet can affect many aspects of their lives. This includes your child's attentiveness and ability to learn.
Researchers at the Food Research and Action Center (FRAC) have discovered that if your child is properly nourished, it will improve her ability to:
Be alert and attentive in school
Remember what has been taught
Understand visuals
Solve problems
Develop math skills
A poor diet often leads to obesity in children. Together they can be detrimental to your child's ability to learn at school. Dr. Joseph Allen explains:
Click play to watch the video or read video transcript.
FRAC researchers also discovered that children who skipped breakfast were less able to focus in class and showed behavioral and emotional problems compared to their classmates who ate a healthy breakfast. They found that a healthy breakfast:
Improved alertness, concentration, memory and comprehension
Made fewer mistakes and worked faster in math class
Scored higher on vocabulary and matching tests
Scored better on standardized tests
Some foods are more likely to have a negative effect on your child's ability to learn. Dr. Allen describes them:
Click play to watch the video or read video transcript.
Here's additional guidance on food and nutrition for children.
Sources: Joseph Allen, MD, Premier Health Family Care of Vandalia; Food Research and Action Center; U.S. Department of Agriculture (Nutrition.gov)