Lose Weight By Fasting. Is It Safe?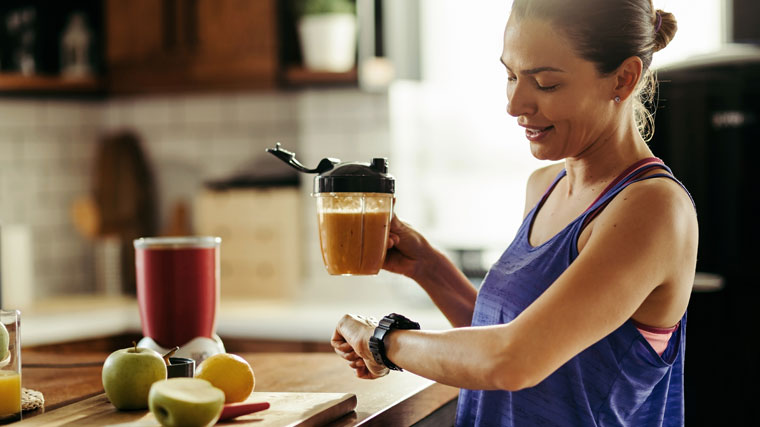 Find Your Perfect Match
Answer a few questions and we'll provide you with a list of primary care providers that best fit your needs.
The search for the quickest, easiest, safest way to lose weight seems to be never-ending. One method that has gotten increased attention in recent years is intermittent fasting. But is it effective? Safe?
It can be, says nurse practitioner Rebecca Boatman, APRN-CNP, FNP-C. She helps explain what intermittent fasting is, and what researchers have learned about its effectiveness. "Intermittent fasting is more than just calorie restriction," she says. "It limits the hours that you can eat into specific windows of time." The most common fasting regimens are:
Alternate-day fasting. Every other day, you limit your intake to 500 calories or so.
5:2 fasting. You fast two days each week.
Daily time-restricted fasting. You eat only in the daytime, from 7 a.m. to 3 p.m. for example, or 10 a.m. to 6 p.m. You don't eat outside those hours.
In a review of 16 different studies on the effectiveness of fasting, researchers found 11 studies indicated that when combined with a healthy diet and lifestyle, fasting can result in significant weight loss, Boatman reports.
Some of these same studies showed that intermittent fasting also can improve other health problems. Simple fasting has shown to:
Improve metabolism
Lower blood sugar
Lessen inflammation, which can improve many health issues, including arthritis pain and asthma
Clear toxins and damaged cells, which can lower the risk of cancer
Enhance brain function
Are There Any Risks?
No change in diet is completely without risks, says Boatman. Be aware that:
Fasting can cause your blood glucose or other disease indicators in your body to fluctuate. "This can happen especially during the first month of your new eating pattern, says Boatman.
Hunger, irritability, and/or decreased concentration may occur, particularly during the hours you're fasting.
If you have diabetes, you should avoid fasting due to the risk of hypoglycemia.
Fasting can lead you to overeat on non-fasting days. This could negate the benefits and also lead to feelings of guilt or self-blame, says Boatman.
You should continue to be physically active, even on days you're fasting, says Boatman. "But know that a decrease in calories can reduce your stamina and endurance, so take it slowly at first."
Who Should Avoid Fasting?
Fasting is not recommended if you have diabetes, are underweight, younger than 18, pregnant, breastfeeding, or have a need to consume more calories.
Can Intermittent Fasting Be a Long-Term Weight Loss Solution?
Most researchers indicate that as long as you maintain a healthy weight, and a healthy physical and emotional well-being, intermittent fasting is an acceptable long-term weight loss strategy. One researcher found that intermittent fasting reduced body weight by 3 percent to 8 percent over a period of three to 24 weeks.
Before choosing intermittent fasting as your weight loss plan, you and your doctor should consider your health and any risk factors you may have.
Find Your Perfect Match
Answer a few questions and we'll provide you with a list of primary care providers that best fit your needs.
Source: Rebecca Boatman, APRN-CNP FNP-C, North Dayton Primary Care; Harvard Health