How Isolation Impairs Health: What You Can Do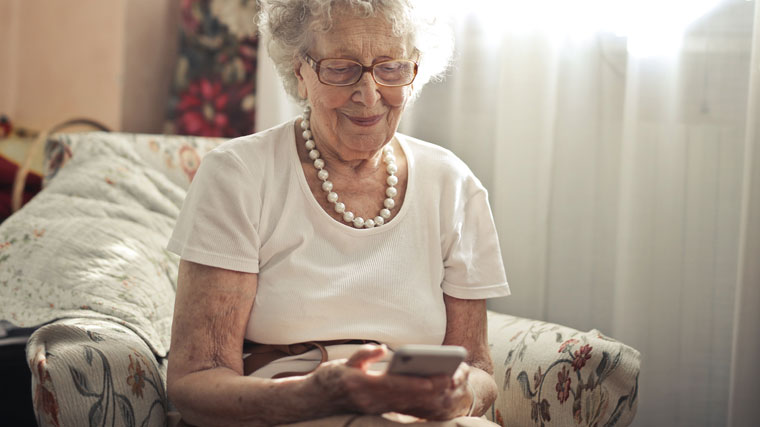 Find Your Perfect Match
Answer a few questions and we'll provide you with a list of primary care providers that best fit your needs.
Sheltering in place during the COVID-19 pandemic was understandably difficult for everyone. But more than any other age group, older adults may suffer long term effects of the year-long isolation.
Nurse practitioner Amanda Fox, CNP, has witnessed isolation — defined as the lack of social contacts and having few people to interact with regularly — and its effects on the elderly. She cares for older adults in her practice and in the nursing homes she visits. "When you go so long without seeing loved ones, loneliness, anxiety, and depression can creep in," she says. "I've seen increased confusion in some elderly during the pandemic because their days became so monotonous. Without visitors to break up the day, life had no variety. Insomnia and irritability set in."
She's also seen increased weakness, weight loss, and an overall decline in physical health among patients. "Some seniors with chronic health issues missed routine check-ups because of COVID-19, and their health has suffered as a result." But COVID-19 wasn't the only reason for nursing home deaths. "Some were due to depression; they just kind of gave up," says Fox.
Research has linked social isolation and loneliness to higher risks for physical and mental conditions including high blood pressure, heart disease, obesity, a weakened immune system, depression, cognitive decline, dementia, and even death. Isolation's effects on the older population are even greater when advancing age leads to loss of hearing, vision, memory, and mobility. With no sense of connection, many start to view the world differently, feeling threatened and mistrustful of others.
Recovering From Isolation
As we inch toward a return to normal, Fox says there are ways for seniors to recover from the isolation — and for friends and family to help make it happen. "Everyone does better physically and mentally when they are part of a community," she says. Studies show that meaningful, productive activities with others boost an individual's sense of purpose and well-being.
Ways To Help Yourself
If you're dealing with your own social isolation, make it a goal to take care of yourself. It's important to stay active and connect with others:
Talk to your doctor. Be honest and open about how isolation has affected you.
Try exercising. Look for someone to join you on a walk.
Be sure to eat healthy and drink plenty of water.
Try to get seven to nine hours of sleep.
Pursue activities you enjoy to help manage stress.
Check out resources and programs at your local social service agencies, community and senior centers, and public libraries.
Ways To Help Those Who Are Isolated
If you have a loved one, friend, or neighbor who may be suffering from social isolation, you can make a significant difference in their life. Make it your goal to:
Stay in touch often. Put a reminder on your phone so you won't forget. Encourage others to do the same.
Instead of "Let me know if I can help," say "I'm going to the grocery. Want to come along?" Or "Let's have lunch. My house or yours?"
Help them get involved at area senior centers, or in programs available through social service agencies and public libraries. Then stay in touch to be sure they remain involved.
Encourage older neighbors to get outdoors to exercise. Join them on a stroll around the block.
Find Your Perfect Match
Answer a few questions and we'll provide you with a list of primary care providers that best fit your needs.
Source: Amanda Fox, CNP; National Institute on Aging